When it comes to optimizing the insulation of exhaust systems, every millimetre matters until the target temperature is reached. With our many years of experience and in close cooperation with leading manufacturers of engines and turbo chargers, ARNOLD Group has successfully developed an insulation system which has been in use all over the world for many years now and which has been continuously improved with innovative ideas.
Turbo charger insulation system
The ARNOLD Insulation System consists of independent components and can withstand numerous reinstallations. Furthermore the insulation is not installed afloat, it's fixed close to the surface of the generator casing without any dimension tolerance. Our System fulfils although the guidelines of SOLAS. We can offer our System for all kind of turbochargers.
Exhaust insulation system
Under use of German craftsmanship ARNOLD GROUP is insulating all kind of exhaust systems. Exhaust manifold Insulations for big diesel engines as well as for special utility vehicles can be done with a robust metal foil. We manufacture this kind of insulation with a passion for detail to ensure a perfect insulation behaviour.
Flexible exhaust insulation system
ARNOLD Group provides flexible insulation jackets specifically for big exhaust elbows. Our use of CAD engineering ensures that our insulation fits perfectly to the required surface.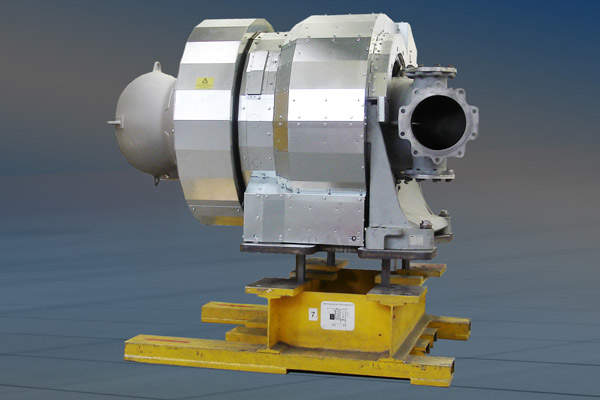 ARNOLD Turbo Charger Insulation System.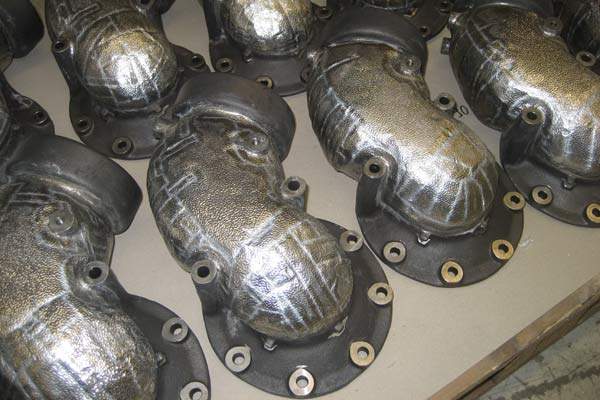 ARNOLD Insulation System for Exhaust Manifolds.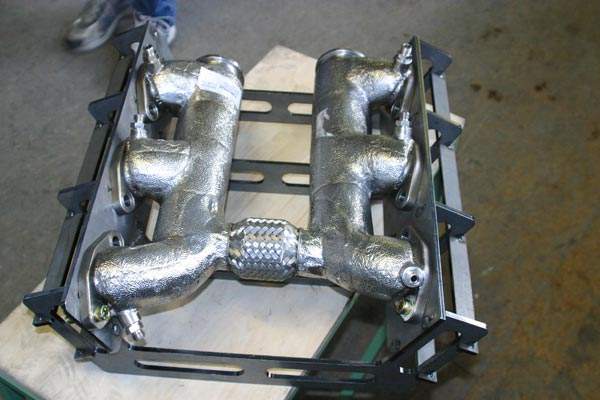 ARNOLD Insulation System for Exhaust Manifolds.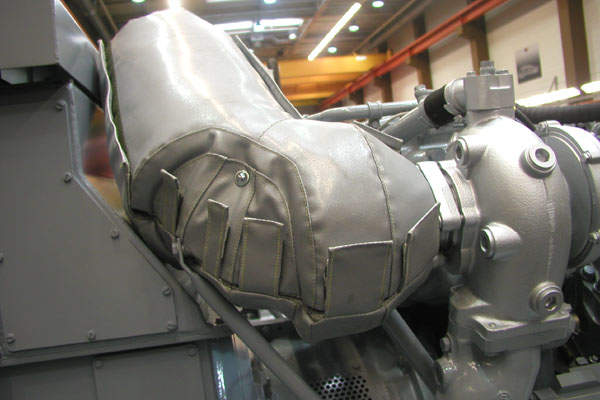 ARNOLD Insulation System Reduced Bend at a Exhaust Elbow.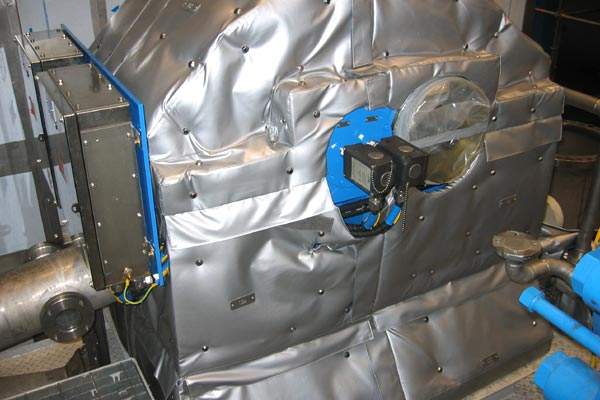 ARNOLD Noise Protection System on a high speed Gear box.
Noise protection systems
We also provide noise enclosures and special noise protection systems for all kinds of noise sources.
Both flexible design or sheet metal design is possible.