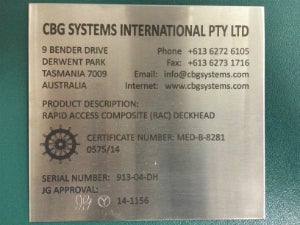 CBG Systems is pleased to announce that three of its leading lightweight structural fire protection products: Rapid Access Composite (RAC), Rapid Access Stainless (RAS) and Lightweight Stainless (LWS) have obtained Japanese Government (JG) approval.
JG approval will be a valuable addition to the MED (Module B + D) and USCG approvals currently held.
CBG Systems will now commence installation of the RAC, RAS and LWS fire insulation systems on board Incat Hull 068.
The 86m-high speed craft purchased by Sado Kisen is expected to commence operation in Japan in 2015.
CBG Systems is an Australian company specialising in the supply and installation of thermal and acoustic insulation systems for a range of marine, industrial and...
RAN-30 is a Class N-30 fire division specifically developed for the defence industry.