Marinspect provides inspection and repair services, and test equipment for the maritime industry. The company's facilities cover cranes, gangways, and lifeboats.
Cranes and lifeboat inspection, repair and maintenance services
Marinspect's team of engineers are authorised to service cranes, gangways, lifeboats, davits, release gears, and winches by most Flags and classification societies.
The company also provides and installs new release hooks for lifeboats.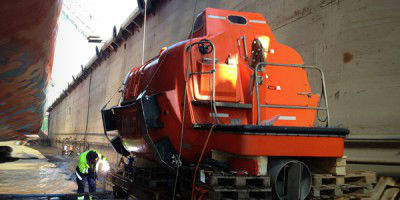 Marinspect's engineers are fully qualified and experienced in servicing lifeboats and equipment.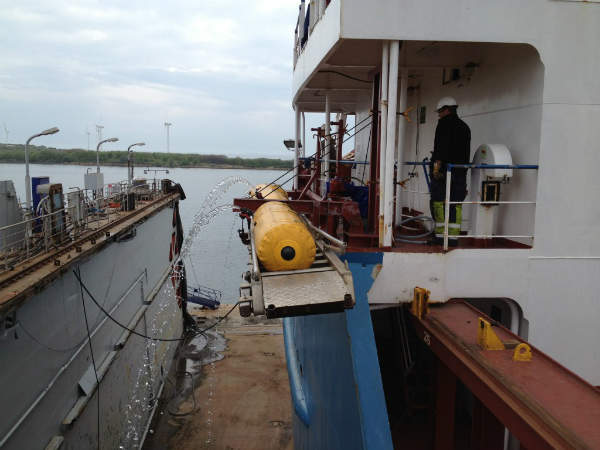 Lifeboats, bridges and platforms can be tested using the company's range of capacious water bags.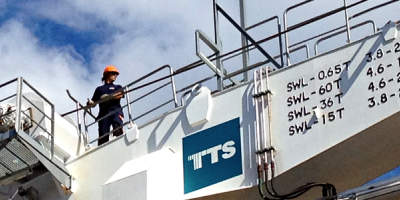 Cranes needing to meet LOLER, ILO 152, NORSOK, Circ.1331, or AFS 2006:6 standards can all be tested.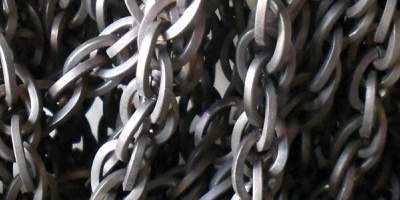 Marinspect supplies and installs wire ropes, cranes, ramps and davits.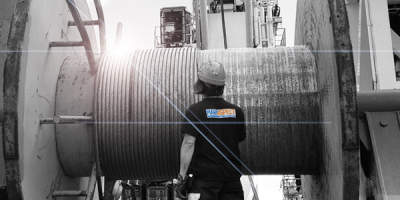 The company provides rigging services and associated equipment.
Wire ropes and rigging equipment
Marinspect is also a key player in supplying and installing steel wire ropes and rigging equipment.
Test equipment
Marinspect offers an extensive range of rental test equipment, including water bags for cranes and lifeboats, water meters, load cells and shackles.
The company's hanging water bags can hold 5t, 12t or 35t of water each. We are able to provide bags up to a total capacity of several hundred tonnes.
Water bags are suitable for testing a variety of structural constructions, including lifeboats, gangways, platforms, accommodation ladders, and bridges. Load tests can be arranged at very short notice.
Certanizer online certification system for inspection services
The Certanizer is Marinspect's 100% online inspection and certificate system.
Unique to the industry, it allows for rapid inspections, and makes certificates directly available to customers via a smartphone or the web when service has been completed.
The Certanizer alerts customers with wire rope renewals, annual inspections, or load tests.
About Marinspect
The company operates worldwide, but serves a number of ports every day, including Brofjorden, Falkenberg, Gothenburg / Götebor, Halmstad, Helsingborg, Höganäs, Kalmar, Karlshamn, Karlstad, Kristinehamn, Landskrona, Lidköping, Malmö, Mönsterås, Norrköping, Oskarshamn, Oxelösund, Slite, Stenungsund, Stockholm, Sölvesborg, Trelleborg, Uddevalla, Varberg, Visby, Västerås, Ystad, Åhus, Copenhagen, Kalundborg, Köge, Odense, Fredericia, Lübeck, Rostock, and Travemünde.