N&P Maritime- und Industrietechnik is a family-owned company that is primarily focused on three sectors: ship safety, ship repair and ship supplies.
N&P Ship Safety, N&P Ship Repair and N&P Ship Supplies are all based in our German office in Schwanewede, where we have experienced staff for each department. We are reachable 24 hours a day, seven days a week, throughout the year.
For ten years we have our own representative office in China, giving us excellent local experience. From our office in Shanghai we arrange ship dockings, repairs, spare parts handling and repair as well as spare parts overhaul. We also have our own company in China for the servicing of life rafts (N&P Marine Technology China).
To ensure we can cover the major ports in Asia we have also established our own company in Singapore, N&P Maritime (S.E.A.), which also offers all ship safety services, such as lifeboat and davit inspections, life raft servicing and fire prevention servicing (BA, EEBDs, fire extinguishers, etc.)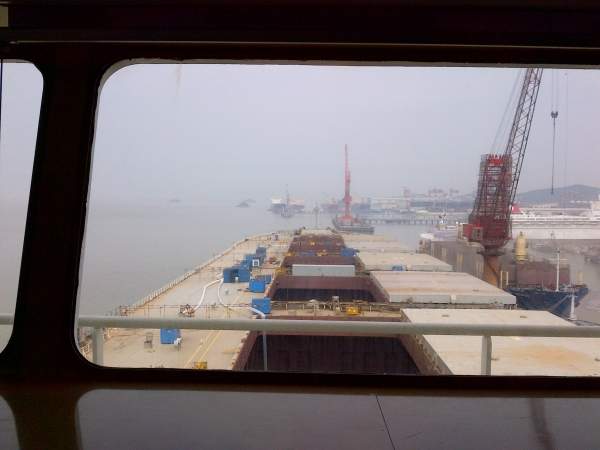 Docking assistance in China, new-building supervision and ship repair.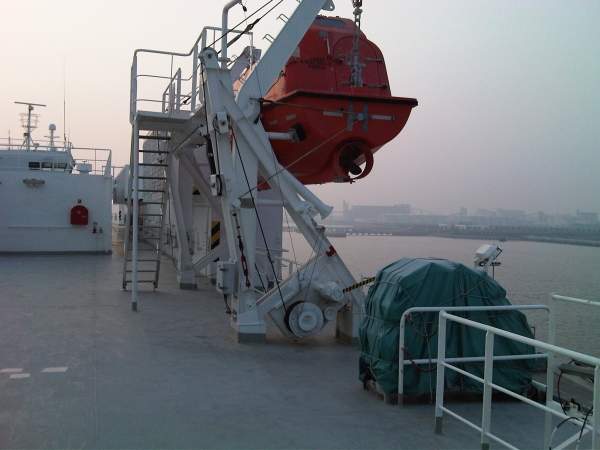 Annual and five-yearly inspections of lifeboats and davits.

Inspection of firefighting systems.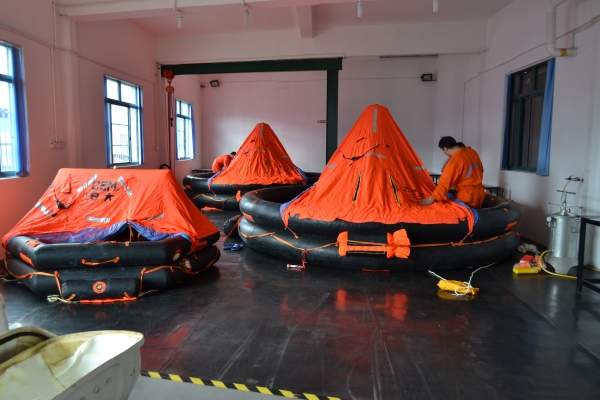 Inspection of life rafts.
Ship repair, supplies and safety departments
Our Ship Repair department focuses on ship repairs in China, and offers classical ship repair, overhauling of ship machinery, welding works, docking assistance and new building supervision.
Our Ship Supplies department offers spares for all areas in a vessel. This includes initial supplies for new-built vessels, spare parts and all further material needed onboard a vessel (anchors and chains, wire ropes, ropes, hatch covers and machinery parts, valves, etc.)
Our Ship Safety staff take care of all matters concerning safety at sea. We perform lifeboat and davit inspection (with our own staff), life raft inspections and firefighting inspections including fire extinguishers, EEBDs, BAs, etc.). We can offer these inspections worldwide and mostly for lump sum prices.
ISO-certified safety inspection services
All our services are approved quality services. We are ISO 9001:2008 certified, our technicians visit regular training courses and we are audited by classifications and flag states each year.
All our safety inspections are performed according to flag state regulations and are additionally approved by Germanischer Lloyd and the German Flag Authority (BG-Verkehr).
Low-cost, responsive repairs and testing services
As we are a small family-owned company, we do not have a large overhead and therefore have lower in-house costs as well as very direct and fast ways of reacting to our customers' needs.
We are always reachable, whether you need certified and approved services for lifeboats and davits, overload tests, ultrasonic thickness measurements, urgent supplies or even bigger ship repairs.
As we are located in Asia and Europe we always have someone working at any time of the day and can react very quickly to almost any enquiry.
For most services, we can also send our staff worldwide at short notice. Furthermore, we also specialise in offering complete fleet or part-fleet solutions for several services such as our lifeboat and davit inspections and our life raft servicing. For all other services we can offer very competitive prices at high standards.