The BallastSafe™ Filtration Company (BSFc) has a vision to be the global leader in the supply of automatic filtration systems for the specific application of Ballast Water Treatment (BWT), and offshore oil rigs' injection water.
BWT automatic filtration systems
BallastSafe's goal is to produce and supply our customers with the most advanced technologies available to date for BWT with automatic filtration systems. BSFc places heavy emphasis on R&D programme design to provide superior solutions for ballast water and other seawater mechanical filtration applications to meet the International Maritime Organisation's (IMO) stringent and D-2 standards.
BSFC'S automatic electric filter
The BSFc electric filter's unique screen technology enables it to have an unparalleled zooplankton removal rate. Made out of four layers of sintered stainless steel screens, it is a reinforced filtering element requiring absolutely no support.
BallastSafe's electric filter is the market's only filter featuring a self-flushing action on the part of the primary strainer. In addition, its unique configuration allows it to be installed either vertically or horizontally.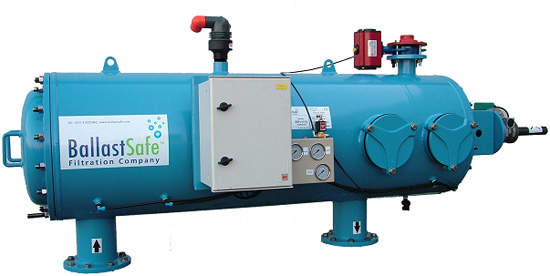 The BSFc-H-1.6 automatic filter.

The BSFc-V-1.6 automatic filter.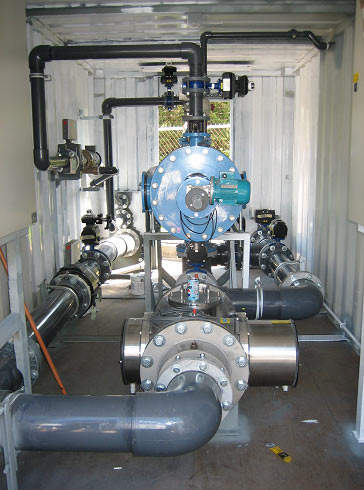 Installation of the BSFc-H-1.6 automatic filter.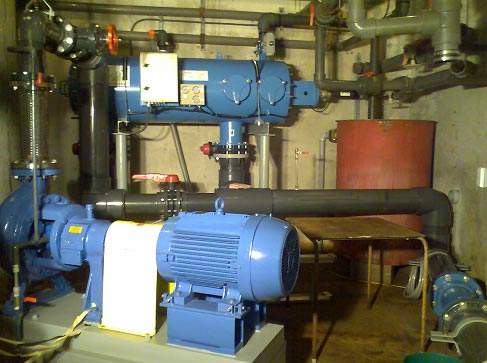 Installation of the BSFc-V-1.6 automatic filter.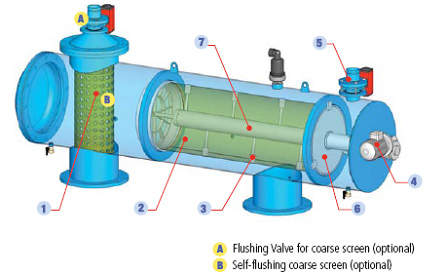 The BSFc-H-16 fine filtration process.
Fine screen filter
BSFc's fine screen filter is made from sintered, multi-layered stainless steel.
This automatic filter is especially designed to remove organic matter to meet D-2 standards. The filter has significantly larger open screen areas, and an exceedingly effective self-cleaning process automatically activated by a Differential Pressure (DP) switch, gauge or timer.
BSFc's fine screen filter is utilised to continuously clean large volumes of dirt loaded during the ballasting process without interruption.
BSFc domains a reversible screw system for smooth, reliable and rapid cleaning of the entire screen surface. The filter possesses a coarse screen self-flushing ability to ensure trouble-free operations for longer time periods.
BSFC'S automatic filtration technology
The fine filtration process is engaged once the raw water passes through the coarse screen, firstly emerging through the fine screen and then flowing into the system. The filtering process creates a 'cake' of sediment on the fine screen's surface.
This sediment improves filtration efficiency by enhancing the fine screen's effectiveness. The automatic filtration process creates differential pressure across the screen that rises as the 'cake' enlarges, until a predetermined value is reached (normally 0.5bar), to activate the flushing process.