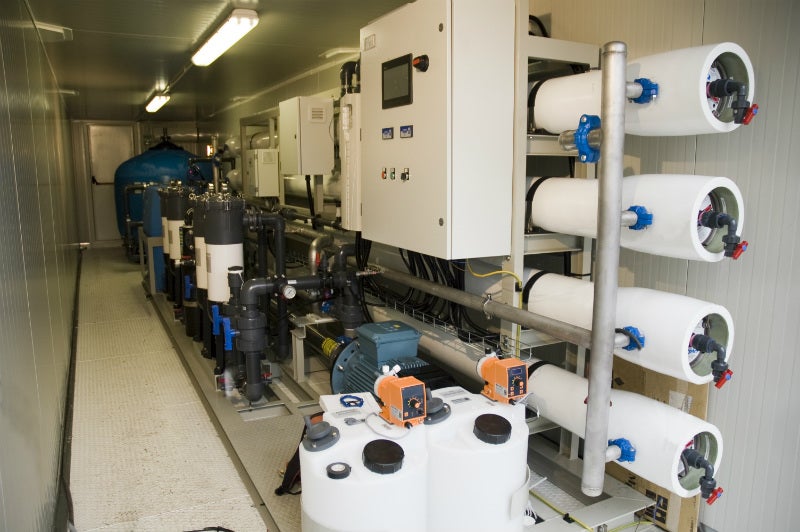 B&P Water Technologies designs and manufactures skid-mounted and International Standards Organisation (ISO) containerised freshwater makers based on seawater reverse osmosis (RO) technology.
Reverse osmosis water makers for vessels
B&P Water Technologies builds a complete range of reverse osmosis water makers to produce drinking, boiler feed, turbine wash and battery top-up water from seawater.
Each system is designed and built for simple operation and maintenance. The company has developed and optimised components for offshore and marine environments.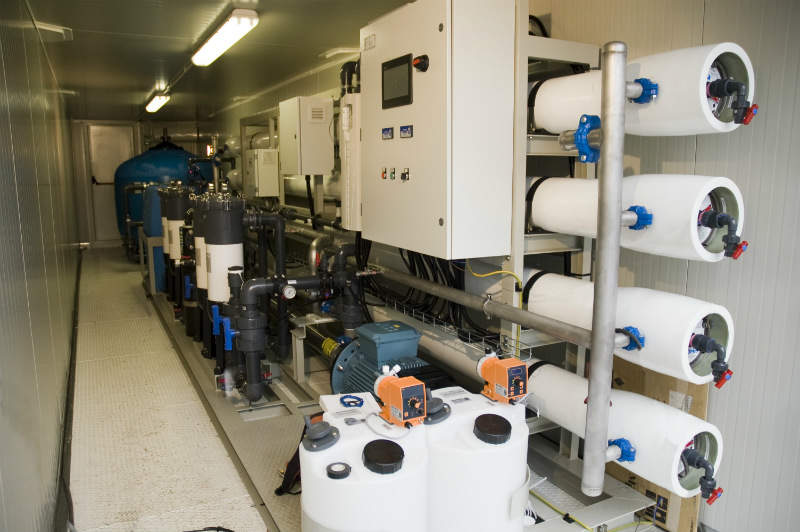 A fresh water maker in an offshore-certified, ISO-containerised configuration.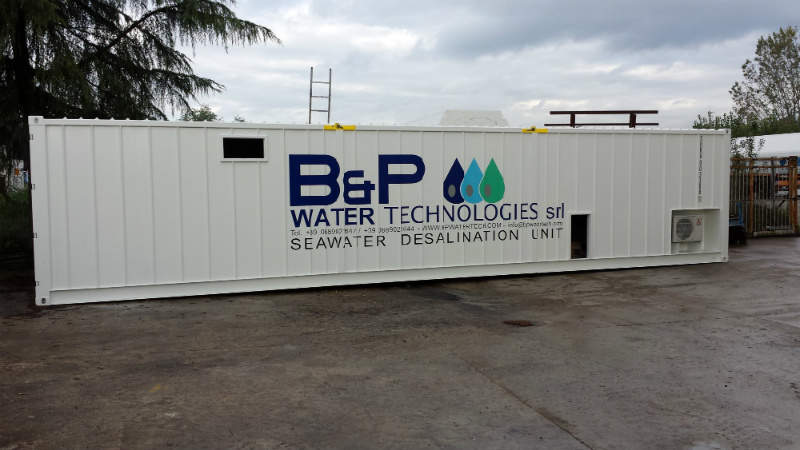 A fresh water maker in an offshore container.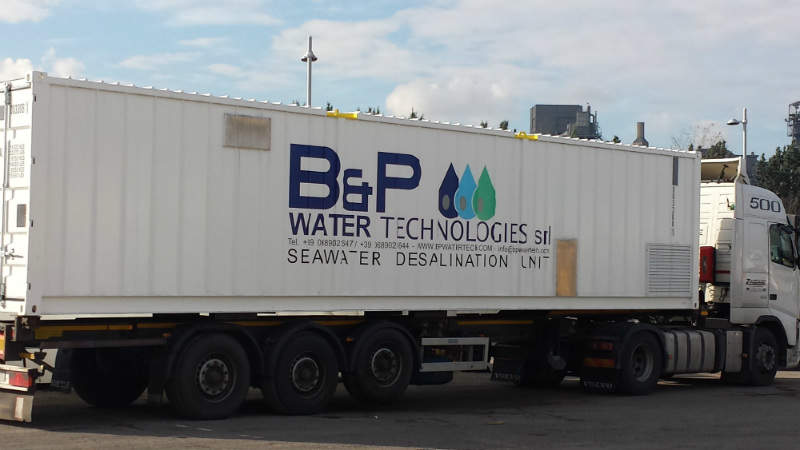 A mobile desalination unit.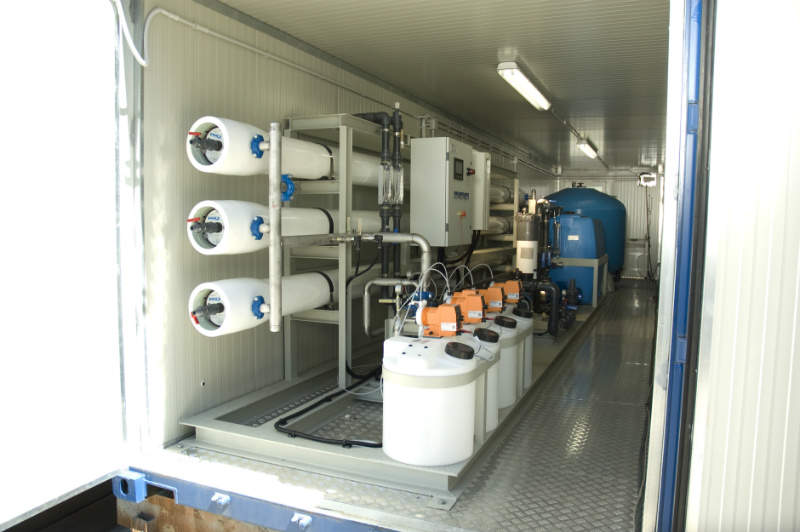 A seawater reverse osmosis plant in a container.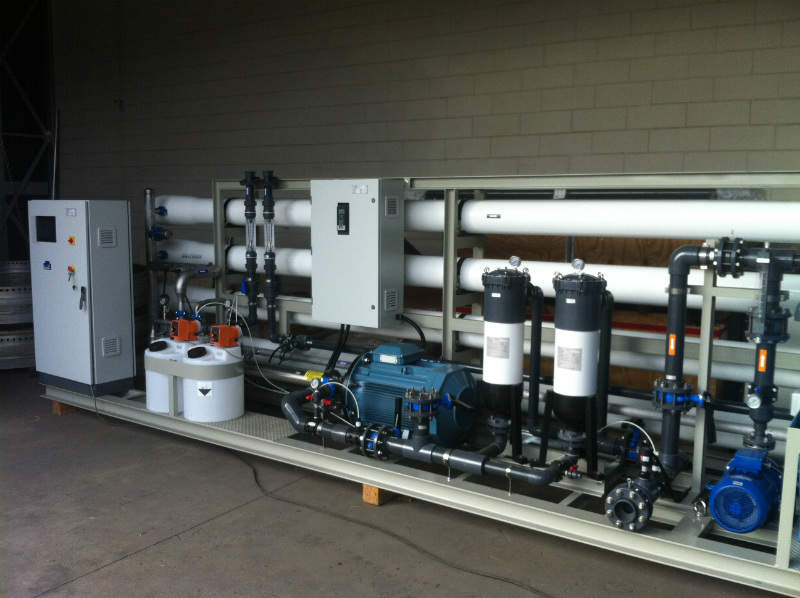 A skid-mounted desalination plant.
B&P Water Technologies delivers solutions for water supplies on offshore platforms, cruise ships, ferries, supply vessels, accommodation barges and military applications.
Based on the reverse osmosis desalination principle, the company's water makers meet the highest quality standards and reliability.
Freshwater makers are available with a wide range of options, including pre-treatment systems and post-treatment disinfection units.
Energy-efficient reverse osmosis desalination plants
The company's reverse osmosis desalination plants are equipped with state-of-the-art energy and pressure recovery systems to reduce power consumption and operating costs.
Skid-mounted and containerised freshwater maker systems
B&P Water Technologies also builds tailor-made, skid-mounted and ISO containerised seawater reverse osmosis desalination machines.
The containers are designed for indoor or outdoor, permanent or mobile installations. Specially customised containers, which are certified for offshore installation, can be supplied in accordance with DNV 2.7-1 and EN 12079-1 standards.
The containerised systems are built in metal shipping containers. They are assembled and fully tested at the company's facility before delivery, with no need for on-site system assembly, pipe work, electrical wiring or mounting of components.
The container is also used to transport the system to its destination, eliminating the requirement of wood crates or rented shipping containers.
Ready-for-use desalination systems for water
Both the pre-assembled skid-mounted and containerised systems are supplied 'ready-for-deployment' to facilitate on-site installation and commissioning.
Each system is supplied with a central control system with a programmable logic controller (PLC) and touchscreen man-machine interface (MMI) for easy operation.
From single-pass potable reverse osmosis water makers to sophisticated multi-pass technical water machines, B&P Water Technologies provides guidance and support to the customer from the project development stage.
Each seawater reverse osmosis desalination plant is supplied as a complete system, including filtration, pumping equipment, membranes, electrical controls, and chemical feed and control components.
Any additional post-treatment of desalinated water can be included to comply with permeate water requirements, such as for potable, technical, demineralised or ultra-pure water.
Explosion-proof and shockproof designs for naval applications can be provided on request.