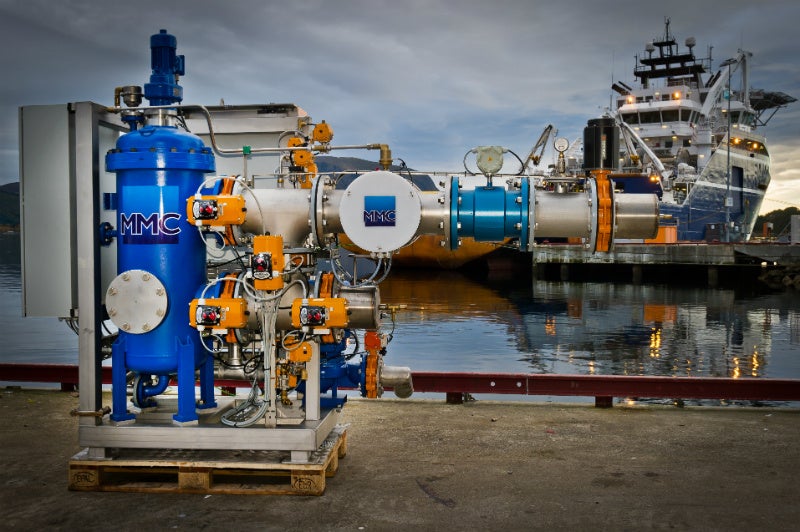 MMC Green Technology is a relatively young company, established in 2010 as a spin-off in the MMC group of companies. The mission was to establish a company focusing on environmental protective solutions for the maritime industry, with a main focus on ballast water treatment. MMC Green Technology consists of employees with experience from several other companies in the Norwegian Maritime Cluster.
Using our knowledge about the high demands of maritime operations, we aim to give our customers the best service at all times. A small footprint combined with easy operation has been welcome in the ballast water management system (BWMS) market. This is one of the reasons why we have already sold approximately 100 MMC BWMS, delivered more than 60, and have 50 in operation.
Dedicated and trustworthy, based on feedback and focused on results!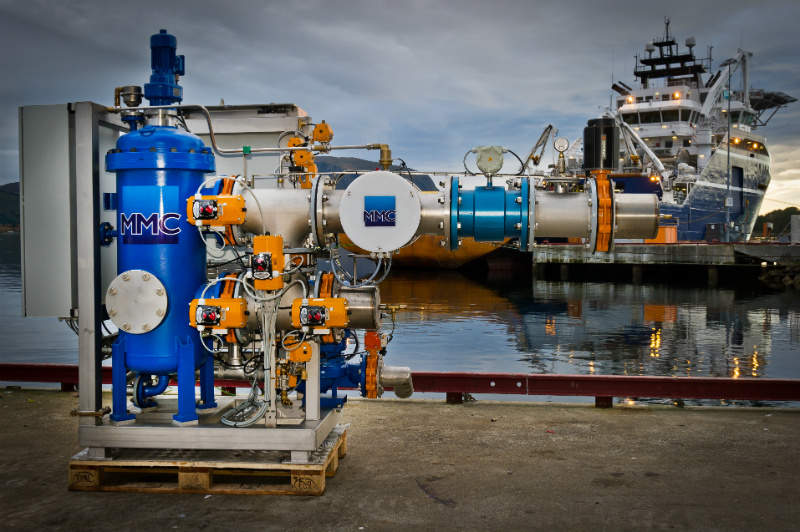 MMC Green Technology provides ballast water management systems (BWMS) for vessels.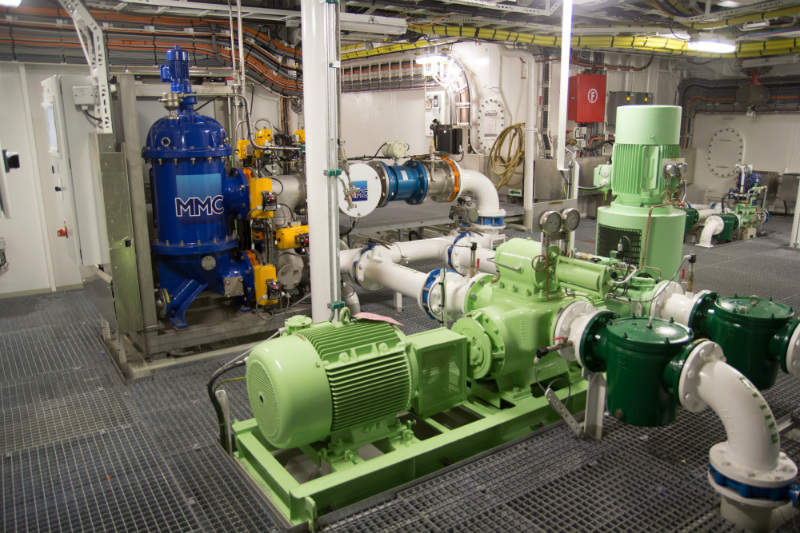 The company's BWMS systems treat ballast water using filtration and ultraviolet (UV) irradiation processes.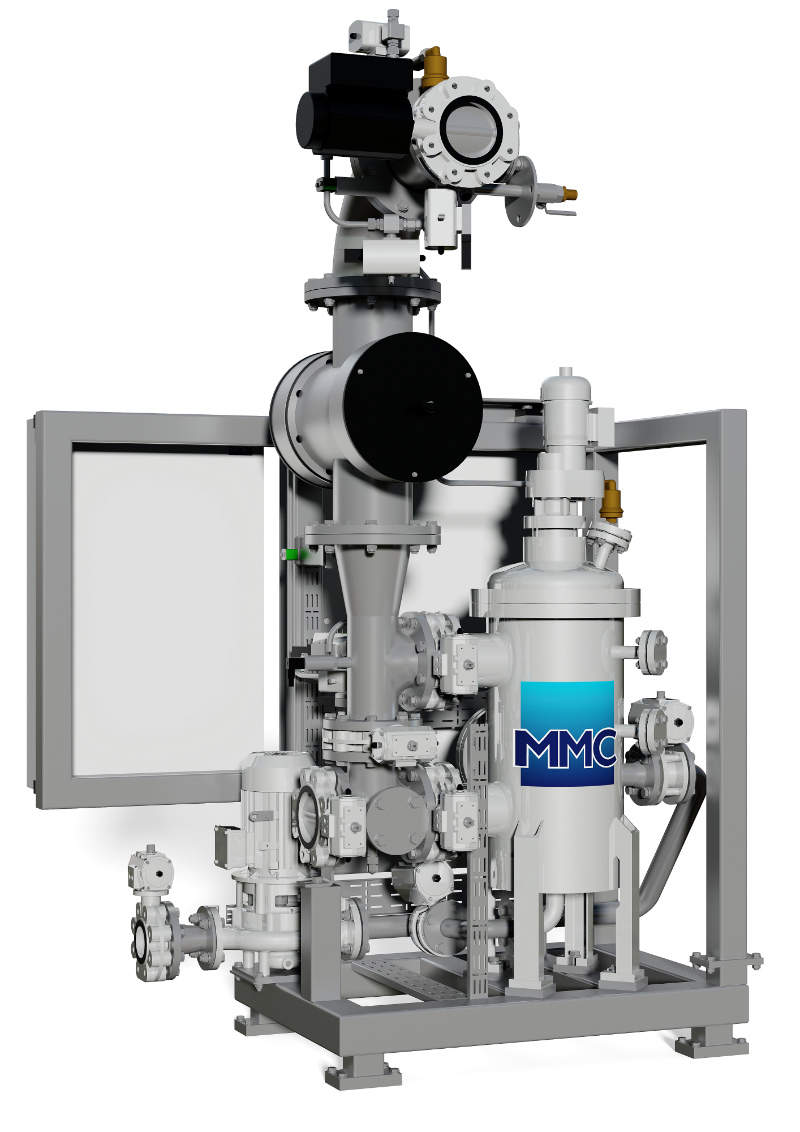 The MMC 100m³/h BWMS system.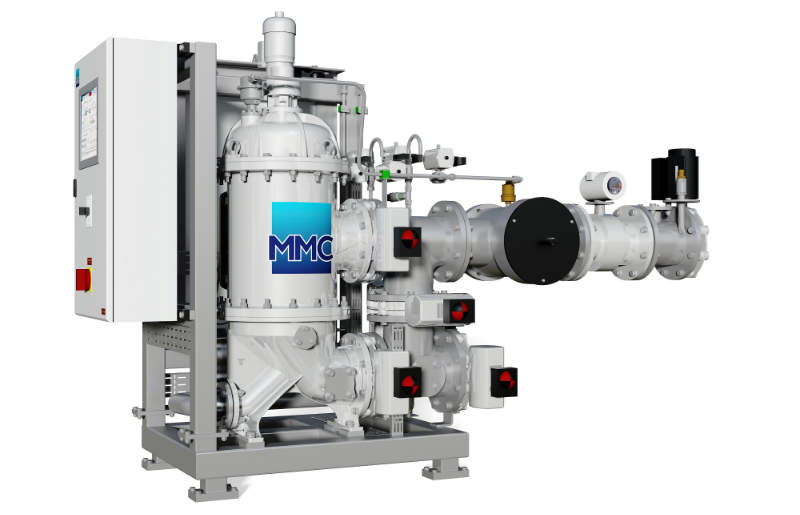 The 150m³/h BWMS system.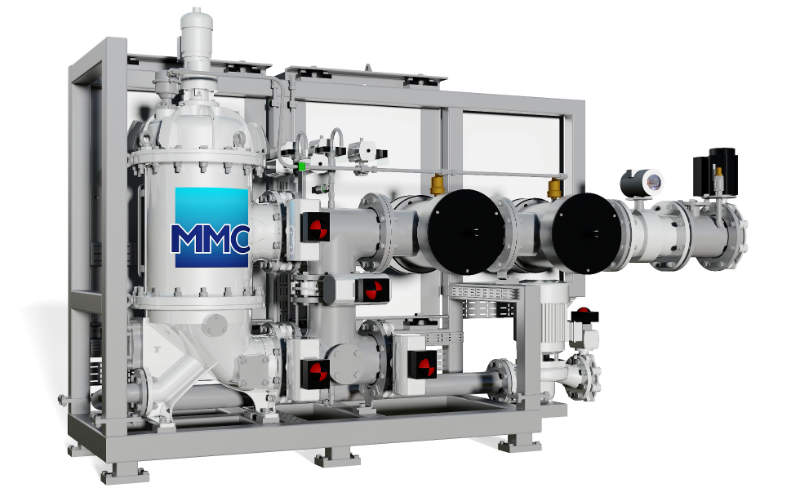 The 300m³/h BWMS system.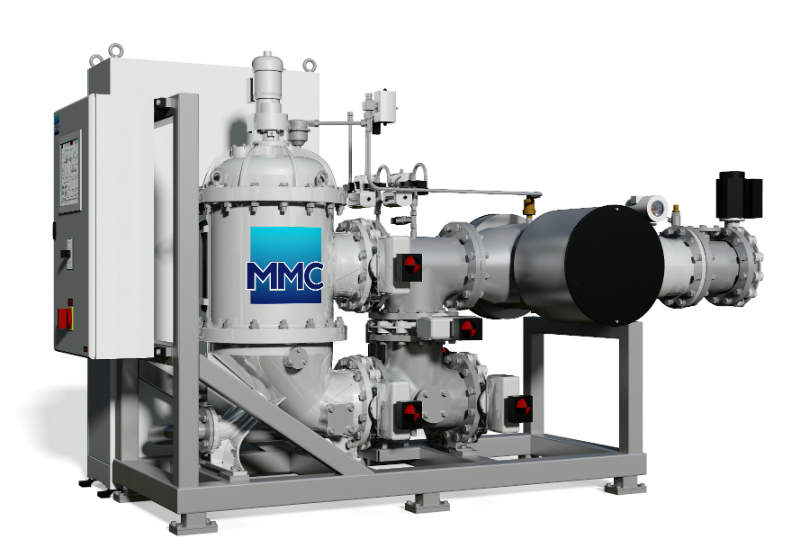 The 500m³/h BWMS system.
MMC ballast water management system
The MMC BWMS is based on an environmental friendly particle filtration and ultraviolet (UV) treatment.
It features a small footprint with the possibility of modular assembly, and is suited perfectly for new buildings as well as for retrofit. MMC Green Technology claims that this system has the smallest footprint on the market for small and medium-size vessels.
It can be delivered as separate components or as tailor-made skids, with flow rates between 50m³/h to 1,400m³/h.
The power consumption is rated at about 15kW at a maximum flow rate of 150m³/h. The UV lamp is designed to provide a guaranteed, fully effective life-time of 1,000 hours on maximum power, equal to approximately five years, on offshore platform supply vessels (PSV). However, practice has proven that the device has a significantly longer lifespan.
The system can be controlled locally or remotely using monitoring screens. It can easily be integrated into existing systems of vessels, such as the IAS, and can be considered fully automatic.
An automatic flushing with freshwater follows the ballast water treatment operation. This is to prevent corrosion and provide an osmotic shock to organisms still in the system.
The whole operation avoids the application of any chemicals or discharging into bilges. It provides safety to the crew and a swift operation, without creating repeating costs or requiring dangerous chemicals to be stored on-board.
Since the system was made commercial available in 2013, close to 100 MMC units have been installed on seagoing vessels and are operating successfully worldwide. MMC Green Technology can therefore be considered a well-established manufacturer for the market.
Approvals
The DNV-GL-approved MMC system has a USCG Acceptance Letter (USCG AMS) and successfully completed pretests according to MPN and CMFDA of the USCG requirements. The intention is to achieve the final USCG Type Approval, to be granted in 2017 / 2018.
Why you should choose MMC BWMS
DNV type-approved and USCG ASM-accepted
Very small footprint
Easy installation
User-friendly
Easy to maintain
Low energy consumption (approximately 15 kW at maximum load)
Low cost of operation
Reliable and dedicated service (talk to the expert)
Available ready-made or as single components
No use of chemicals
No drain water to bilge
Can be integrated into existing automation systems (IAS)
Latest UV technology
Financing for BWMS through Norwegian Eksportkreditt
As MMC BWMS is a product of Norwegian origin, we are able to offer to clients an interesting type of financing of the system, including its installation or retrofit, through Norwegian Exportkredit.
This is of particular value if more vessels or even a whole fleet is involved. Under specially stated provisions, a credit up to 85% of the order value can be granted, which includes the costs for the installation.
The payback period of single contracts can last between five and eight and a half years. The interest rate is either being based on the current commercial interest reference rate (CIRR) or on the investment book of record (IBOR).