Mouawad Consulting
Retrofit and Consultancy Services for Ballast Water Management Systems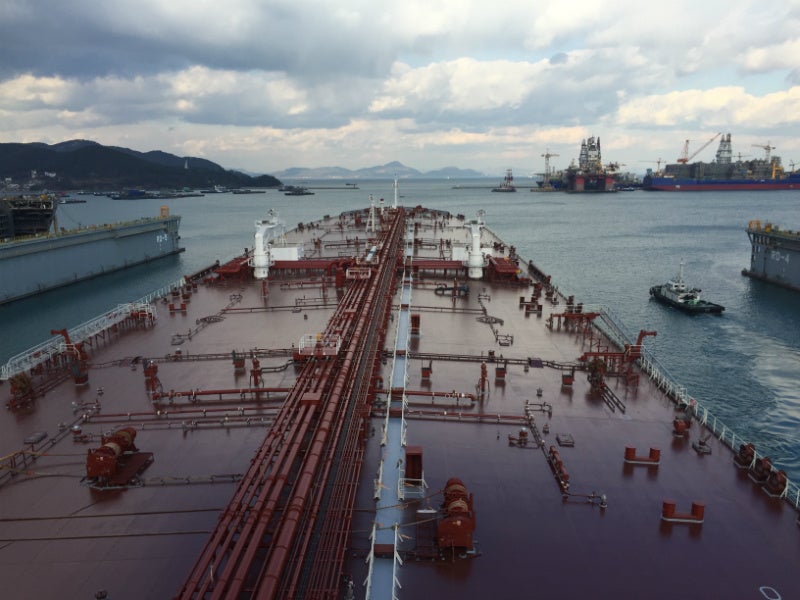 Mouawad Consulting provides type approval and retrofit services for ballast water management systems (BWMS) to vessels, including oil and chemical tankers, bulk and gas carriers, offshore supply and roll-on / roll-off (ro-ro) vessels, and container ships.
Services for shipowners include market and feasibility studies, and turnkey retrofit solutions for BMWS.
The company also offers consultancy services for US Coast Guard (USCG) and International Maritime Organization (IMO) type approval, which follow the company's standardised Fast Track to IMO and USCG Type Approval programme.
Mouawad Consulting also supplies in-house software, hardware and experience for bespoke BWMS retrofits.
Ballast water management system retrofits
Mouawad Consulting retrofits systems on-board ships using its experience in type approval, certification, and installation and commissioning of BWMS.
Each project begins with a market study, which aims to select two or three BWMS systems that fit the design and operation of ships. This is followed by a feasibility study, including 3D scanning and modelling of the system.
The company then develops drawings for class approval, as well as prefabricates pipes and supporting structures.
The BWMS is installed either with the riding crew or in the shipyard. Mouawad Consulting supervises prefabrication and installation in dry-dock shipyards on the owner's behalf prior to commission.
Market and feasibility studies for BWMS system
The market study refines the BWMS selection applicable to a ship or a fleet of similar vessels.
The goal of the study is to propose the most suitable BWMS depending on the operational and design profile of the ship, as well as the technical, operational, approval and service profile of the system.
The feasibility study includes an on-board survey that involves 3D scanning and measurement, potential location inspection, laser scan processing and 3D modelling of BWMS systems to determine whether they are appropriate for the vessel.
Class approval and drawing analysis of BWMS
When each BWMS is chosen, all relevant ship drawings are updated to include the installation of the new system.
Drawings cover disciplines, including piping, electronics and instrumentation, control and automation, structures, and the ballast water management plan.
This phase includes the production of isometric and prefabrication drawings of piping, foundations and other components necessary for the system's installation.
The detailed engineering phase usually requires 3D scanning of the installation site to identify the size and number of prefabricated components required.
BWMS installation on-board vessels
Mouawad Consulting installs BWMS on-board vessels.
The same naval architect who designed the installation coordinates its deployment with the project manager.
Supervision of BWMS installation
In instances where the shipowner has contracted the shipyard to perform the installation work, the company offers supervisors to ensure work is being carried out properly and minimise delays.
Commissioning of BWMS systems
The last stage involves the commissioning of the BWMS equipment to ensure it is installed and operating properly.
Commissioning is performed as part of the turnkey package, or as a standalone service for shipowners who have already installed equipment.
Mouawad Consulting Images
Press Release
After successful tests onboard a commercial ship, we are glad to announce that we have now a proven solution to treat ballast water onboard ships with very high flow rates, such as very large crude carriers (VLCC), very large bulk carriers and heavy-lift semi-submersibles.
Read more
Combining the expertise of Mouawad Consulting in Ballast Water Management and Tasneef´s unique standing as an emerging class society in the region, we are set to cover all the needs of the maritime sector to be ready for entry into force of the Ballast Water Management Convention.
Read more