Techni
Marine Sewage Treatment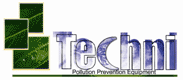 Address
9 Methonis Street,
185 45 Piraeus,
Other,
Greece
Phone
Techni is a commercial machinery manufacturing and development company which produces new IMO / Marpol-approved marine sewage treatment systems for all kinds of ships.
BIOCON marine sewage treatment system
Τhe BIOCON system represents the most effective sewage physicochemical process in marine vessels today. Its operation is based on a physicochemical process under an oxygen presence, for the oxidation of organic substances and bacteria disinfection through the action of chlorine in the form of NAOCL (sodium hypochlorite).
The quality of effluent upon the process completion is always suitable for discharge overboard. Our effluent conforms to the strictest legislation that is valid internationally, especially IMO resolution MEPC 2(VI) of ΙMO-592E (the recommendation on international effluent standards and guidelines for performance tests for sewage treatment plants).
BIOCON systems have been approved by Det Norske Veritas (DNV) and tested according to IMO, and found to satisfy all specifications, well below all relative limits. BIOCON systems are certified according to council directive 96 / 98 / EC on marine equipment.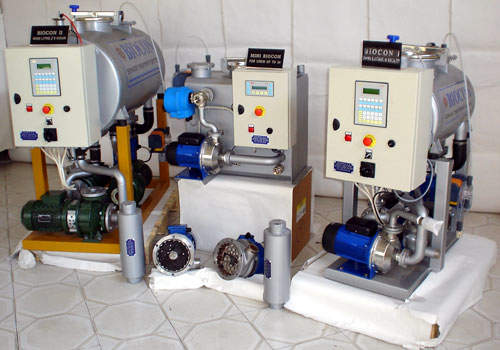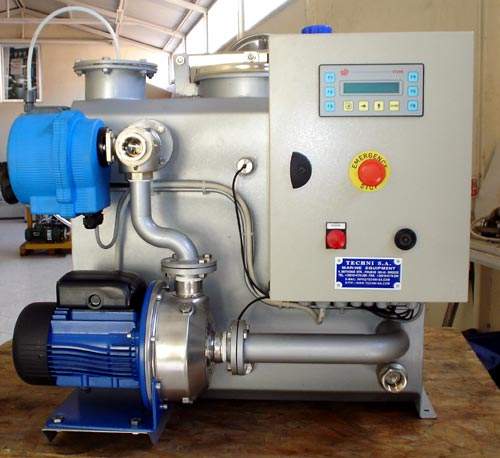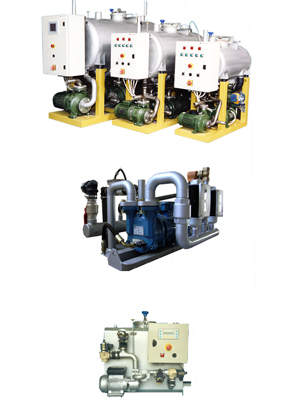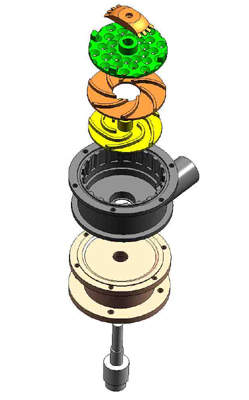 BIOCON I marine sewage treatment system
The ΒΙOCON I has a hydraulic capacity of 2,616l per 8h, an organic load of 1.35kg BOD5 per 8h and is 940mm x 425mm x 1,030mm.
BIOCON II marine sewage treatment system
1,360mm x 580mm x 1,160mm, the ΒΙOCON II has an organic load of 4.15kg BOD5 per 8h and a hydraulic capacity of 8,073l per 8h.
BIOCON III marine sewage treatment system
The ΒΙOCON III has an organic load of 7.52kg BOD5 per 8h and a hydraulic capacity of 14,618l per 8h. It is 1,610mm x 700mm x 1,300mm in size.
BIOCON marine sewage treatment system advantages
BIOCON systems function completely automatically without any supervision. Any malfunction is indicated and signalled accordingly, and maintenance is very simple. They are designed for continuous operation under minimal wear as they are constructed totally from stainless-steel 316 (SS 316), and the sole moving parts are the pumps.
They are equipped with a specially designed macerator-homogeniser, the whole body and moving impellers of which are fully manufactured from SS 316. Driven by a high degree of automated sequence, PLC can be optionally equipped with a coloured touch-screen for operation monitoring and controlling from the ship's control rooms.
A video-terminal screen on the panel permits the visualisation and adjustment of important parameters according to every ship's particular arrangement.
BIOCON systems are small enough to be transferred through openings and installed in restricted spaces of both new and existing ships. For this purpose they can be easily divided in two major parts: the treatment tank and the support frame with the pumps.
Company profile
Techni entered the area of mechanical construction in Greece in 1965. During its business life Techni has been involved in a broad spectrum of activities and projects performed in the industrial and marine sectors, such as:
Design, construction and installation of biological sewage treatment plants for industrial factories and large hotels
Environmental antipollution systems for the metallurgical industry (turnkey installations), such as bag houses, scrubbers, etc.
Construction of special equipment for the non-ferrous industry, for example rotary furnaces, crucibles, casters, kilns, blast furnaces and lead acid battery equipment
Construction of steam heat exchangers for the Greek national electricity company (we have been their main supplier for more than 20 years)
Ship construction up to 30m
Underwater ship-hull cleaning equipment licensed for use around the globe.
Complete installations of sewage network and equipment in vessels
State-of-the-art marine vacuum systems
The BIOCON system represents the most cost-effective method of the sewage physicochemical process in marine vessels.
Techni has released a white paper entitled 'BIOCON Sewage Systems', detailing the services the company provides for marine vessels.

23 July 2013
Techni SA
9 Methonis Street
185 45 Piraeus
Other
Greece



Telephone Number




Fax Number




Email Address