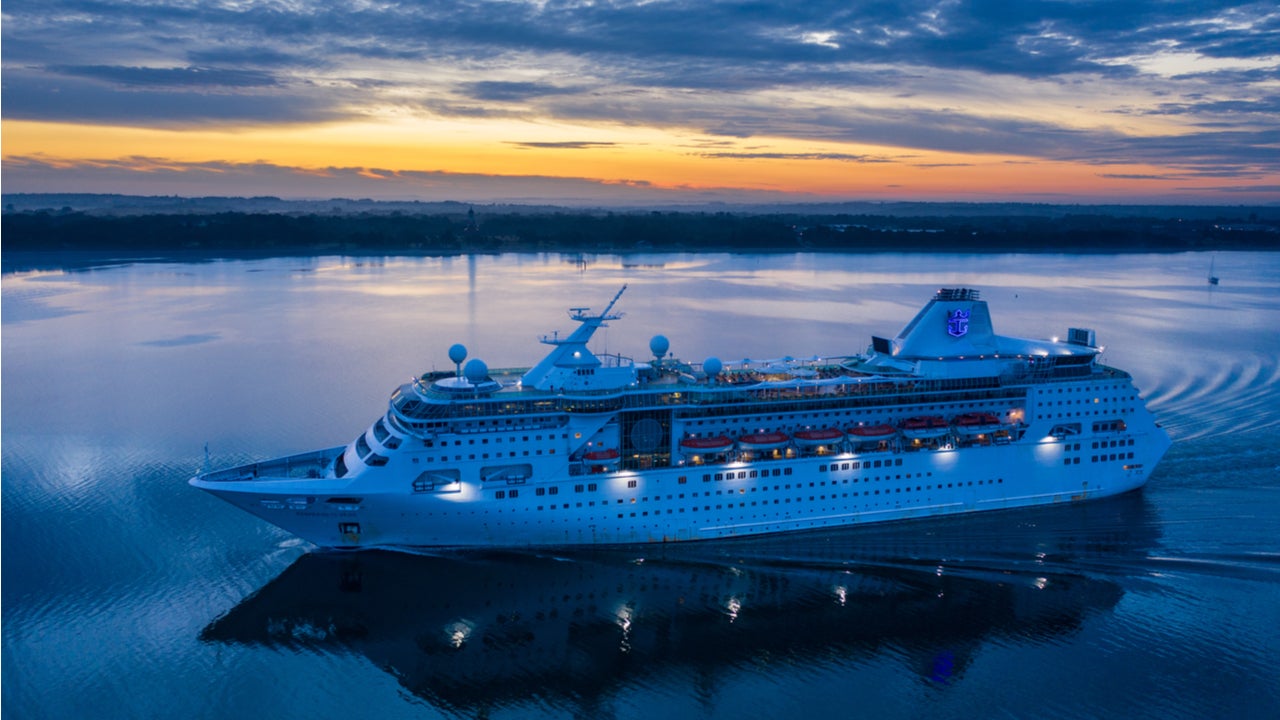 These top tweeted terms are the trending industry discussions happening on Twitter by key individuals (influencers) as tracked by the platform.
1. Vaccines – 236 mentions
Vaccine required for Victory Cruise Lines passengers and crew, decisions pending on passengers required to get a vaccine jab before getting on the Royal Caribbean cruise, and mandatory vaccines for travel, were popularly discussed in Q1 2021. According to an article shared by Brian Major, managing editor at TravelPulse, a publishing platform for travel industry news, sister companies American Queen Steamboat Company (AQSC) and Victory Cruise Lines (VCL) announced that they will require a proof of Covid-19 vaccinations from all passengers and crew, 14 days prior to boarding their ships. The measure is expected to go into effect on 1 July 2021, with enhanced safety actions such as pre-cruise Covid-19 testing of all the guests and crew, and mandatory masks at all public areas.
Vaccines were also discussed in an article tweeted by Royal Caribbean Blog, offering news, trip advice, and podcast about Royal Caribbean cruises, whether passengers needed to get vaccinated before boarding the cruise. According to Richard Fain, Royal Caribbean's Group Chairman and CEO, no affirmative decision had been taken that required guests to be vaccinated before cruising. He further added that all crew members would be vaccinated as a preventive measure against the disease.
Discussions around vaccines also included a tweet by TravelPulse, on the full re-haul of the cruise industry in 2021. Most cruise liners have pushed back their services till the end of April 2021, and are now focusing on safety protocols, and vaccination efforts. However, a positive outlook for cruises is new clients enquiring for future trips and the rise in bookings for 2022. Experts also believe that mandatory vaccinations before cruising would definitely be a safer move, which will also help in restoring confidence in people getting onto ships.
American Queen Steamboat Company, Victory Cruise Lines To Require COVID-19 Vaccines for Passengers and Crew https://t.co/plDZieQxsp via @TravelPulse

— Brian Major (@BMajorTraveling) February 2, 2021

How well do you

really

know your competitors?

Access the most comprehensive Company Profiles on the market, powered by GlobalData. Save hours of research. Gain competitive edge.

Company Profile – free sample

Thank you!

Your download email will arrive shortly

Not ready to buy yet? Download a free sample

We are confident about the unique quality of our Company Profiles. However, we want you to make the most beneficial decision for your business, so we offer a free sample that you can download by submitting the below form

By GlobalData
2. Flights – 208 mentions
Canada posting Covid-19 exposure alerts online for flights, trains, and cruises, cruise liners offering flights to Europe, and enthusiastic cruisers booking a flight or ferry to the Bahamas, were popular topics of discussion in Q1 2021. According to an article shared by USA TODAY Travel, offering news on flights, cruises, and hotels, Canada has been constantly updating the public on Covid-19 exposure alerts online on cruise ships, flights, and trains throughout the coronavirus pandemic. Flights are listed as soon as authorities receive information on infected travellers.
The term also trended with regards to cruises offering flights to Europe with selected cruises booked before 1 March 2021, according to a tweet by Jane Archer, a cruise journalist. For example, Celebrity Cruises is now offering flights to Europe for £99 ($136.27) per person for bookings on selected cruises.
The term flights was also discussed with regards to getting vaccinated and booking a flight or ferry to the Bahamas to enjoy sailing on cruises offered by cruise operator Crystal Cruises, according to an article shared by John Roberts, a cruise and travel expert. As cruising from the US ports remains closed for more than a year now, Crystal Cruises decided to launch the Bahamas cruises on its ultra-luxurious ship, the Crystal Serenity. Crystal Cruises will return to cruising with new Bahamas itineraries beginning 3 July 2021, the article noted.
Canada has been posting public COVID-19 exposure alerts online for flights, trains and cruise ships throughout the pandemic. Why doesn't the U.S.? https://t.co/VMNxiyaEMS

— USA TODAY Travel (@usatodaytravel) January 15, 2021
3. Booking – 167 mentions
Cruise operators announcing the opening of bookings for new cruises, and seven mistakes to avoid while booking a cruise, were popularly discussed in the first quarter. According to Emma Cruises, a cruise blogger, P&O Cruises has announced UK cruises with new additions. P&O had decided to launch cruises with the Britannia and Iona cruise ships, with the latter expected to go around just Britain. While Britannia will start sailing towards the end of June until mid-September, Iona is expected to start sailing beginning of August to mid-September with only seven-night cruises without any port stops, the video detailed.
Cruise Fever, a website offering tips and advice on cruising, further shared an article on Oceania Cruises opening 127 new cruises for bookings in March 2021, after the cruise line sold out its 2023 around the world cruise in one day. Oceania Cruises' 2022-2023 Tropics and Exotics itineraries is expected to take travellers across the globe with diverse voyages, the article noted.
The term also trended with regards to some mistakes that can be avoided while booking a cruise. According to Cruise Addicts, an online platform for cruise travel enthusiasts, there are some tips and tricks to making your voyage as smooth as possible. For example, travellers should not forget asking about drydock schedules, should arrive at the port city a day earlier than their cruise date, and choose the right cabins. The article also noted that one should never ignore the busy summer months or the hurricane season, and pricing, and do a thorough examination of cruise offerings to match one's expectations.
P&O Cruises Announce UK Cruises – With a Few BIG Surprises! 🎉🎉

Is this what you were expecting and will you be booking? 🤔❤️

We've been waiting for a year for this kind of news, IT'S EXCITING! 😀😎>> https://t.co/yLLHy2VjeO

— EmmaCruises ⚓️ (@emmacruises) March 17, 2021
4. Taxes – 142 mentions
Cruise liners defying Covid-19-related orders and evading regulations and tax cuts, and whether EU nationals could cruise in the summer sailings announced for UK residents only, were popularly discussed in Q1. According to an article shared by James Walker, a maritime lawyer and author, Norwegian Cruise Line (NCL) CEO Frank Del Rio's whopping income in 2020 and evading all cruise-related Covid-19 protocols issued by the Centers for Disease Control and Prevention (CDC) and no-sail order until 24 July 2021, demonstrated why the cruise industry should not be favoured by the US government.
In April 2020, ex-president Trump allowed Del Rio to evade regulations and pro-business tax cuts. Del Rio was also one of the many cruise executives who refused to comply with the CDC's extension of the no-sail order. Instead, he disputed CDC's opinion that cruise ship travel increased the risk of exposure to the Covid-19 disease in the US.
The term also trended with regards a tweet by Sanna, a cruiser, on European Union (EU) nationals being worried about whether EU settled status is enough physical evidence to cruise in the summer sailings organised by cruise liners for UK residents only. She enquires if one would have to get a driver's licence or any other document such as a council tax bill to be able to cruise.
A more accurate statement: NCL CEO Del Rio's obscene $36,400,000 income in 2020 while Del Rio mocked the @CDCgov, & #cruise lines avoided all US taxes & wage laws is illustrative of why #cruise industry should not be entitled to special favors from US Gov https://t.co/xM3dPmVoSF pic.twitter.com/X8FeiTAmZV

— James (Jim) Walker (@CruiseLaw) March 27, 2021
5. Cabin – 126 mentions
Securing an ideal cabin location at reasonable costs, Covid-19 safety protocols being followed onboard cruises' cabins, and the impact of the pandemic on cabin selection, were popular topics of discussion in Q1. According to an article shared by Don and Heidi, travel writers, booking a cruise more than 12 months ahead helps travellers secure good cabin locations at reasonable prices. Most cruise lines release their itineraries two years in advance. However, the ideal time to book can be as early as six months to a year, the article noted.
Making early reservations has numerous advantages such as better pricing, more cabin choices, preferred dining time, more time to make the final payment, and more time to plan the trip, the article detailed.
Gene Sloan, a cruise and travel writer, also discussed the term by referring to the American Queen Steamboat Company (AQSC) adding the American Countess riverboat to its fleet. The new riverboat incorporates an enhanced set of Covid-19 safety protocols including provision of essential amenities such as hand sanitisers and face masks in the cabins from the first day of the voyage.
The term also trended with reference to the pandemic changing the choice of cruise cabins, according to a tweet by Cruise Lifestyle, started by Laura, a cruise blogger. She raised the question on whether people's choice of cabins will be influenced by the growing pandemic and what kind of cabins would they prefer now compared to pre-Covid times. Most experts believe that balcony cabins will be in high demand, given the need for fresh air and more outside spaces.
How far in advance do you normally book a #cruise?

We have been known to book a cruise more than 12 months out to secure an ideal cabin location, and usually the best price!#Cruising #CruiseShips #Travel #TravelTuesday https://t.co/lK6s9xjeWs

— Don and Heidi, "DB & The Princess" (@EatSleepCruise) January 19, 2021