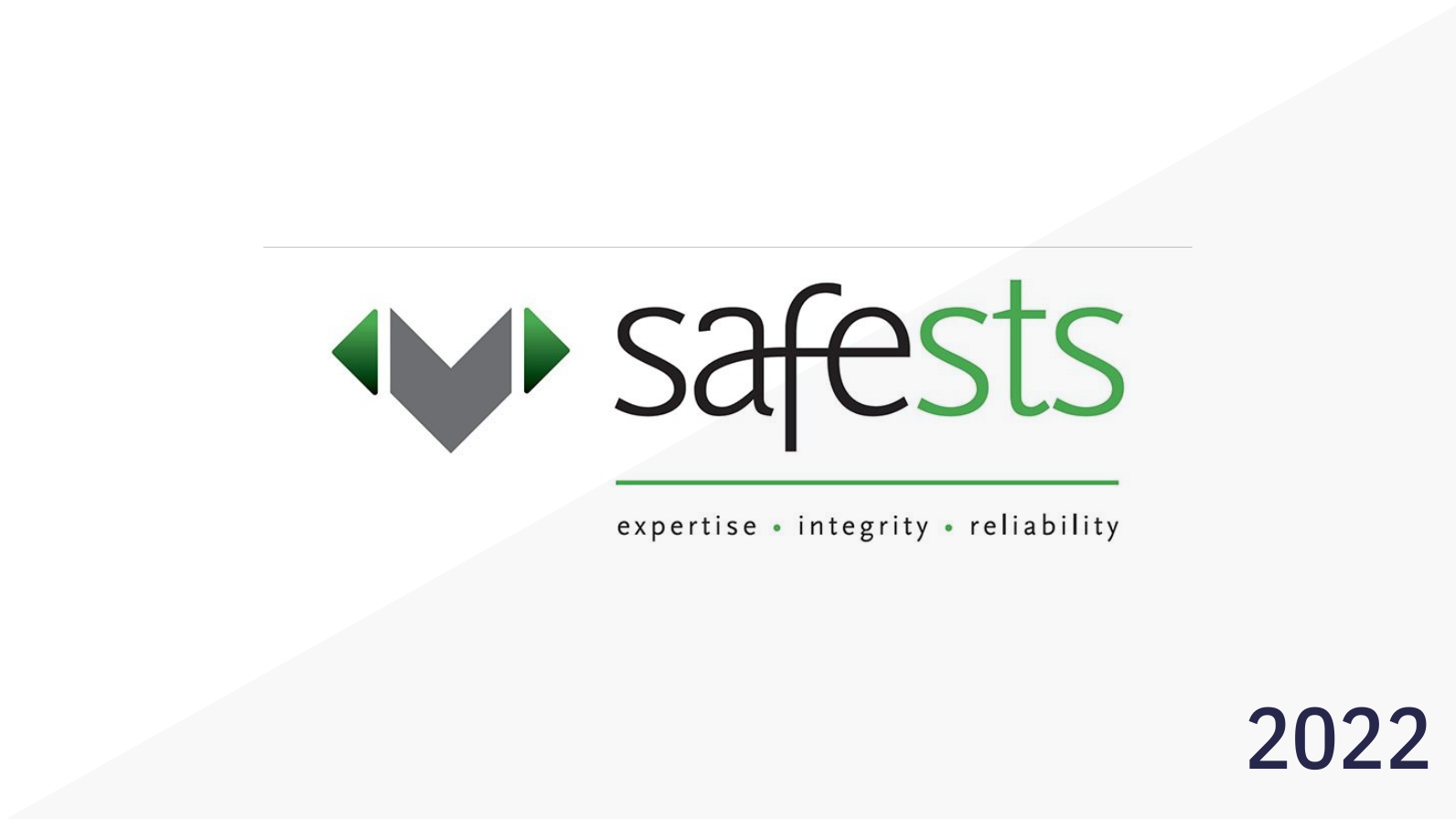 SafeSTS is a UK based ship-to-ship service provider. The company is recognized in the Business Expansion, Innovation, Product Launches and Safety categories in the 2022 Ship Technology Excellence Awards.
One of the company's biggest innovations recently has been the introduction of a new cargo transfer system for oil tankers. The system known as Transhipment via Buoy (TVB) involves using a single point mooring buoy as a transfer point between two tankers, with oil transferred via hoses and the buoy keeping the tankers apart with the dynamically positioned (DP) tanker moving around the buoy and maintaining distance from the export tanker. This allows the system to be used in more extreme and uneven seas without the fear of collision that would arise through traditional hull to hull methods.
One of the company's biggest innovations recently has been the introduction of a new cargo transfer system for oil tankers
The system's other benefits are that, as it is a buoy-based system, it can be located closer to operating fields, reducing the distance tankers need to travel. There are also further safety methods built in through a 'green line' system, which stops the operation if any issue is found in any part of the system.
Linked to the above is the company's development (along with Gall Thompson) of a portable quick release system known as PTX (Protected Transfer System) for hoses in the event of a breakout incident.
Company Profile
At SafeSTS we are committed to the highest standards of safety. Established by a team with over 30 years' expertise and experience, we are employed by some of the world's foremost charterers to conduct STS transfers. We commit to doing the job to the very highest standard, every single time. Successfully audited by leading oil majors and pioneering new STS business to facilitate economic development and growth from East Africa to Japan and trusted globally by charterers and IMO member's state to protect their interest.
Operating in a global network of numerous lightering locations, we carry out the ship-to-ship transfer of oil and gas. We use only the highest quality equipment and a global pool of highly experienced Marpol compliant Mooring Masters. All operations are carried out in strict accordance with OCIMF/ICS and SIGTTO guidelines and comply fully with Marpol Chapter 8 requirements.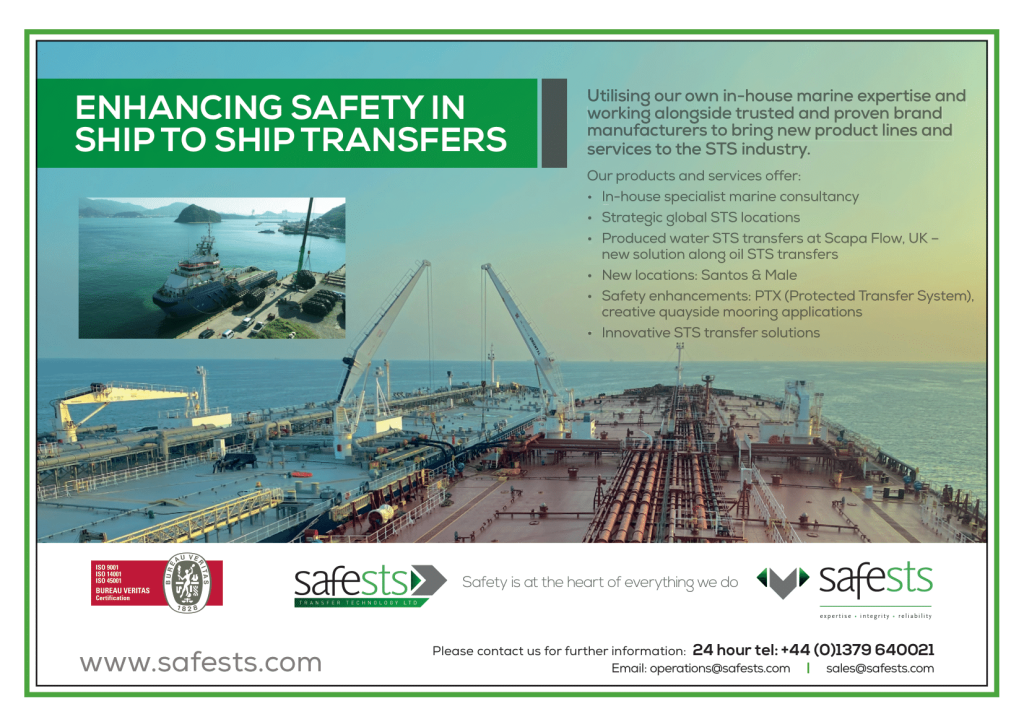 One of our core strengths is understanding vessel dynamics, operability, and logistics underpinned by a respect for the country and culture in which we work, taking the interest of all stakeholders into consideration. Our job is to manage and minimise the clients' risk, every step of the way.
Safety is our mantra and what we have been proud to deliver from day one. When offering our services, we always make sure we do it in the best and safest possible way. From ship-to-ship (STS) transfers, through to marine consultation, STS equipment sale and rental, vessel charter, expert witness or when training, we fully commit ourselves to ensure what we do is what meets the market requirements and expectations at the highest level.
STS Services
We conduct STS transfers of oil, gas and in some cases dry cargo around the globe 24 hours a day 365 days a year. We are fully Marpol compliant and ensure that operations happen safely and efficiently. STS services allow draft restricted or developing countries to import and export oil and gas supplies, helping them to develop and providing essential resources. We have considerable experience and expertise in emergency contingency STS and have been instrumental in the mitigation and prevention of oil spills globally.
Marine Consultation
Our in-house marine experts have a wide-ranging skills base, so whether your project is an FPSO, (side by side or tandem moor), an FSU or the mooring systems design for an FLNG, we have people who can support you with years of real, practical experience and a full understanding of your needs from project feasibility to operability.
QHSE Management
We develop, implement and manage QHSE systems for third parties, using our in-house expertise and bespoke system SafeOps to encourage consistent standards within the industry. Working in accordance with IMO, OCIMF/ICS, ISGOT, ISO, ISM & OHSAS standards we are proud to have developed an industry leading system.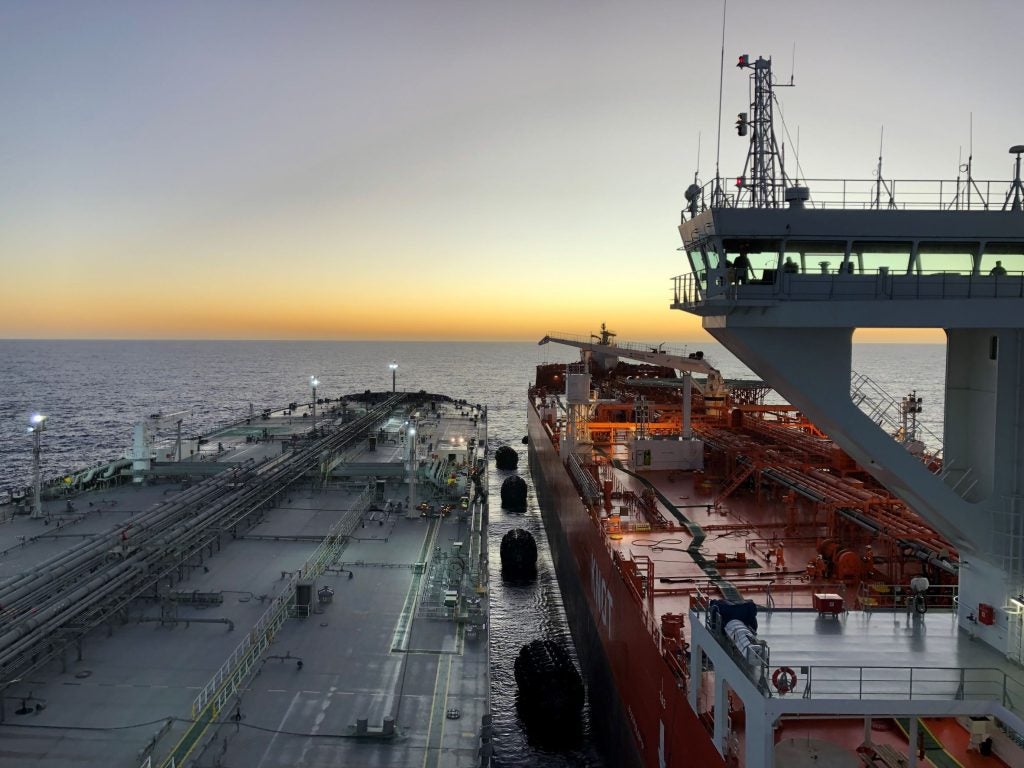 Training STS Mooring Masters – POAC
With extensive global experience of operations both underway and at anchor we are well placed to deliver training in the classroom and in the field. We are developing a bespoke competence programme for Mooring Masters, covering oil, gas and dry cargo STS.
Training is delivered to our own team and to third parties providing continuous improvement within the industry.
Expert Witness
Our highly experienced Mooring Masters and marine consultants are qualified to offer expert witness testimony and advice in various maritime disciplines such as LNG transfers, salvage and emergency operations and offshore projects.
SafeSTS Transfer Technology Limited / Innovation & Enhanced Safety
With over 30 years' experience in the selection, certification and sourcing of STS transfer equipment we are well placed to manage your procurement requirements. Working with world renowned manufacturers and a full understanding of your equipment needs you can be sure that what we provide will always be fit for purpose and cost effective.
Rental of our global STS assets is a cost-effective way to manage short term requirements, be that STS or ship-to-quay.
Strategic expansion plans have taken us into the development of safety enhancement products relative to our sector; these include:
• Mooring system overload protection including snapback protection
• Co-developer of PTX (Protected Transfer System) – flip-flap type valve
• Patented new STS concept – SafeSTS Transfer Via buoy Terminal
SafeSTS / LNG Capability
At SafeSTS we are very passionate about the industry and have been watching the growing LNG market and its challenges diligently.
With the rapidly increasing size of the world LNG fleet, comes the inevitable increasing demand for ship-to-ship (STS) transfers together with the probability of emergency lightering.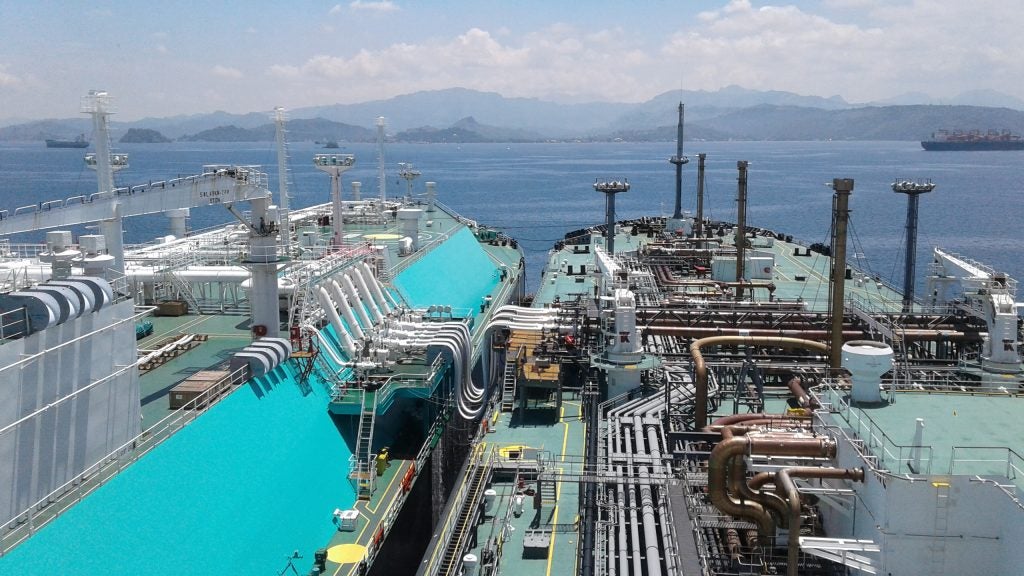 LNG side-by-side is not the same as oil STS although some of the skills required translate directly. The operation, equipment required, transfer method, cargo properties and even the culture of safety is different.
Our team is here to assist your need for LNG transfers including emergency situations. We are very happy to share our knowledge and extensive experience to make your transfer as smooth as possible, even in challenging environments.
We are constantly investing in our staff training to ensure the operations are carried out in accordance with the latest industry guidelines.
HQ ADDRESS:
Diss Business Centre
Dark Lane, Diss
Norfolk
IP21 4HD
United Kingdom