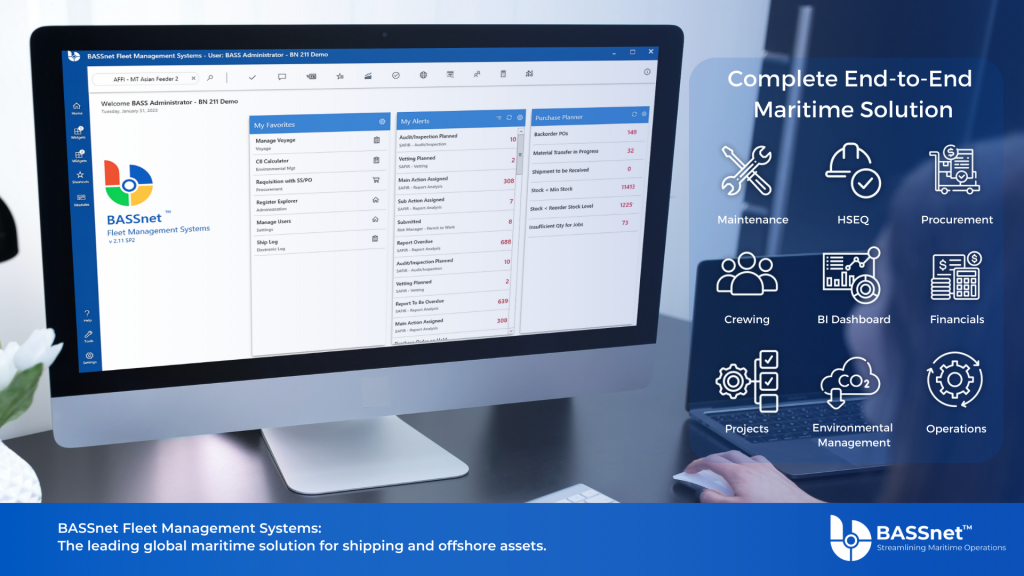 ENVIRONMENTAL – Category Award – Carbon Intensity Indicator (CII)
INNOVATION – Category Award – Carbon Intensity Indicator (CII)
PRODUCT LAUNCHES – Category Award – Digital Platforms
SAFETY – Category Award – Digital Platforms
BASS Software Ltd is a Norwegian headquartered company providing the end-to-end BASSnet fleet management software to ship owners and ship managers, rig operators and FPSOs and offshore units.
The company is a Category Award Winner in four areas – Environmental, Innovation, Product Launches and Safety in the 2023 Ship Technology Excellence Awards due to the launch of both their latest BASSnet software suite incorporating a carbon intensity indicator (CII) calculator; and an innovative BASSnet Safety & Quality mobile app designed to streamline safety inspections and audits.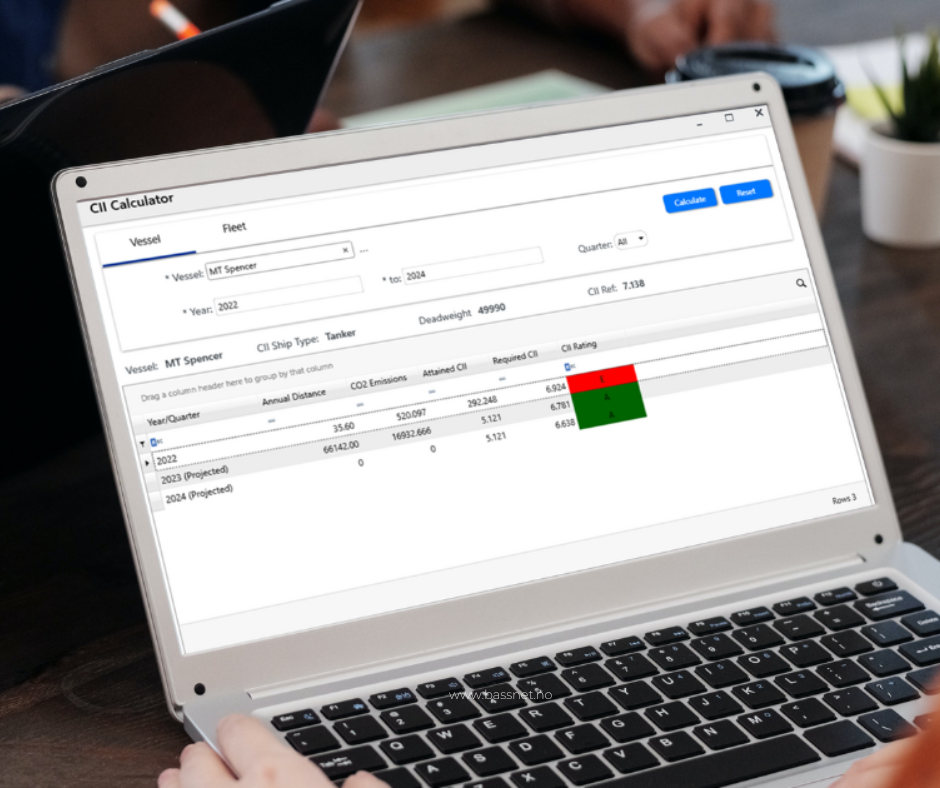 One of the company's most significant projects was the launch in January 2023 of the BASSnet 2.11 Service Pack 2, an upgrade and new release of its core Fleet Management Software. The package includes several features allowing ship owners to monitor and manage operations and ensure compliance with new and upcoming regulations like OCIMF's Ship Inspection Report Programme 2.0 (SIRE 2.0) and the International Maritime Organization's CII reporting requirement.
Key features of the new Service Pack include Enhanced Observation reporting details for vetting (for SIRE 2.0 requirements); CII calculator; e-signature feature for work and rest hours reporting; and IHM Material Declaration automation. In addition, customers can also launch the powerful BASSnet Business Intelligence (BI) Dashboard from within the BASSnet system to visualize data in multi-dimensional ways.
One of the company's most significant projects was the launch in January 2023 of the BASSnet 2.11 Service Pack 2, an upgrade and new release of its core Fleet Management Software.
Arguably the timeliest of these updates is the CII calculator. January 2023 saw the coming into force of new reporting requirements around carbon emissions, with ship owners now needing to demonstrate the efficiency of their operations regarding predicted emissions. The company's new calculator allows customers to calculate, visualize and export CII calculations at a fleet or vessel level and even provides the ability to calculate future projections.
Elsewhere, in 2022, the company also launched its new Safety & Quality app, which gives users more flexibility and nimbleness when it comes to safety audits and inspections. With the app, which links to the main BASSnet system, users can report defects, near misses, non-conformity, claims and accidents/incidents on the go, which can go a long way in reducing reporting failures and increasing the speed in responding to potential issues.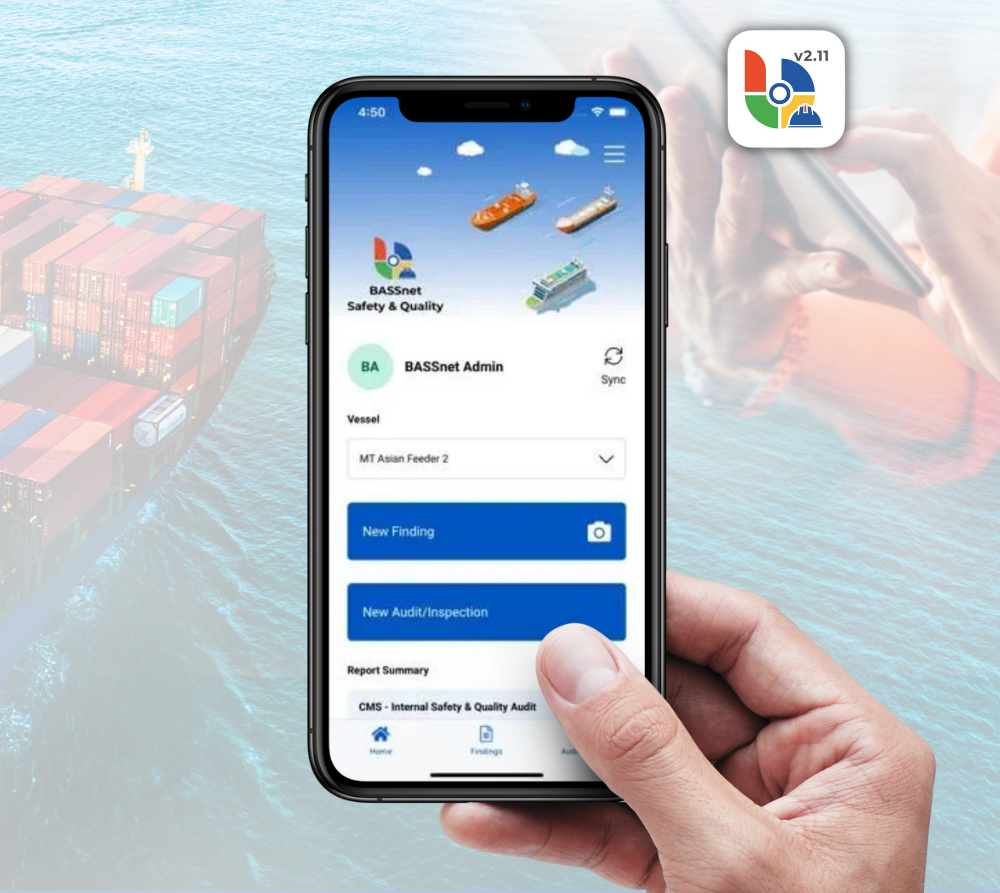 Company Profile
A. Extensive industry experience and expertise
BASS Software Ltd is a maritime software company with over 25 years' experience in the industry. We are a supplier that's independent of any class society, and prioritise innovation with the latest technology. BASSnet is used on-board more than 2,000 ships by a wide range of shipping companies.
Our 200-strong team of experts, many of whom come from a maritime background, drives innovation. Over the years, we've also built a rich community of customers, many of whom are leading industry players. We are privileged to work closely with them and benefit from their experience and feedback, ensuring we develop the best products and services that meet the needs of the maritime industry.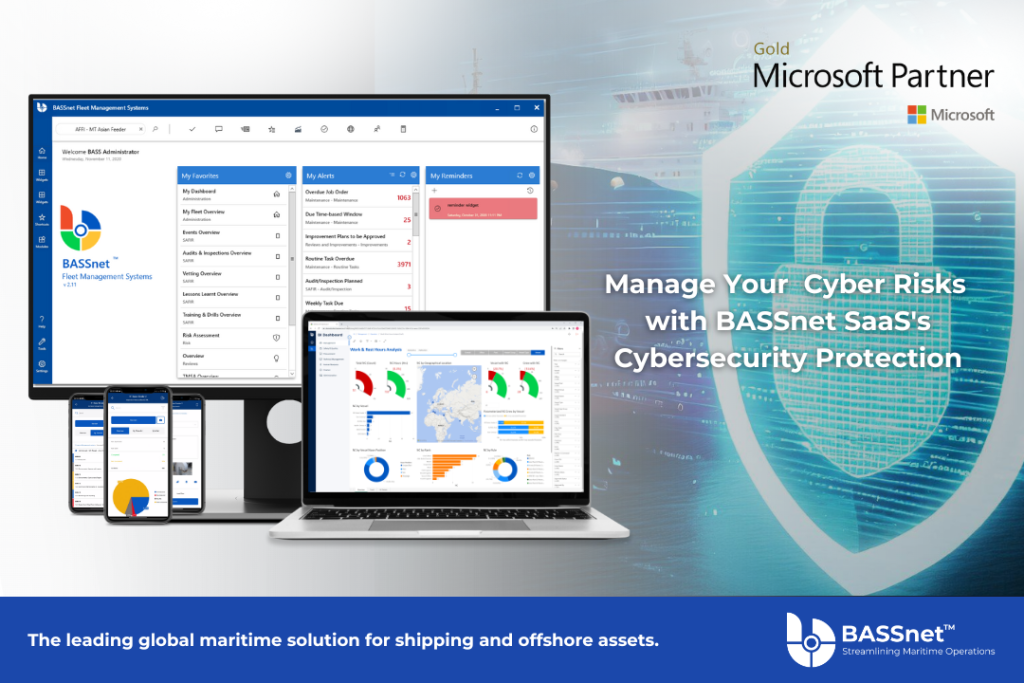 B. Our end-to-end solutions
Our aim is to streamline maritime operations and make ship management more efficient. To this end we develop modern and end-to-end maritime ERP software solutions for management of vessels and offshore assets.
BASSnet Fleet Management Systems is our multi-platform software suite with rich functionality, apps and 3rd-party integrations for end-to-end processes. BASSnet is a modular solution where you can start with the modules you need most and expand as you want. It covers all major maritime domain areas such as maintenance & asset management, purchasing & cost control, dry-docking & projects, HSEQ/ safety & risk management, audits/ inspections & vetting, document management, certificates' management, logs, crew management & payroll as well as accounting.
BASS also provides excellent consultation, implementation, database building and training services from beginning to end of a project.
C. We bring a competitive advantage with our:
End-to-end, centralized system
On-demand Software as a Service (SaaS) with cybersecurity protection
Powerful fleet-wide business intelligence with drill-down to transaction details
Best-in-class support and services
Continuous innovation and enhancements using the latest technology.
Links
Contact details
BASS Software Ltd
Lysaker Torg 8,
Box H0110
1366 Lysaker,
Norway.