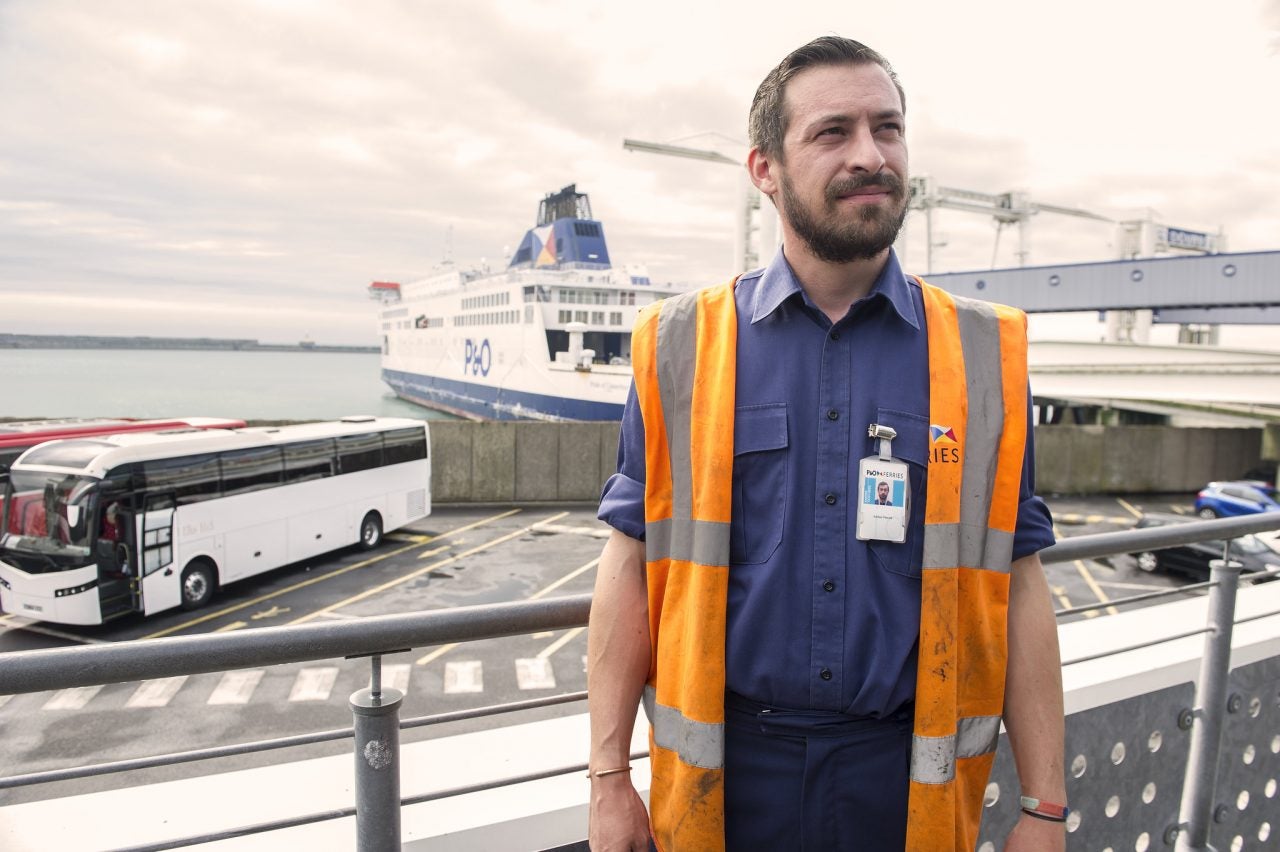 Telecommunications giant Inmarsat kicked-off the London International Shipping Week (LISW) 2021 conference with the 'Meeting the welfare needs of seafarers in a digital age' session.
Industry stakeholders from around the world gathered in person in London and virtually for five days of events where they discussed the most important issues the maritime industry has been facing for the last two years, including the disruption caused by Covid-19 and the pathway to decarbonisation. Among the topics debated was the issue of seafarers who during the peak of the pandemic were stranded at sea for months on end.
The question of seafarers' wellbeing doesn't only involve what has happened since the pandemic began but it goes beyond that. "What was urgent two years ago became even more urgent," explained International Chamber of Shipping (ICS) vice-chair John Adams in his inaugural speech.
According to Adams, conversations around seafarers' welfare were already at the centre of industry conversations before the pandemic and focused not only on communications but also addressed issues such as isolation, fatigue and harassment.
"I think that in this Covid world we have to drive these debates even more fiercely than we did before," he said.
The psychological impact of the situation – which still sees 200,000 seafarers stranded at sea – doesn't only affect crew members but also their families and communities.
"If were not for the support given to our seafarers by their families, we would have practically no one at sea and we wouldn't certainly have a sustainable shipping industry and service, unless we owe our people and their families a duty of care at this time," said Adams.
Here is what we learned from the panellists.
Seafarers' wellbeing makes human and economic sense
Shipping's vital function in the global economy was clear even in pre-Covid times, but the pandemic and its socioeconomic impact magnified the pressure on the industry, with societal expectations skyrocketing when it comes to the delivery of goods.
But the prompt delivery of these expectations came at the price of safety. According to Graeheme Henderson OBE, chair of the industry consortium Together in Safety, shipping is one of the industries with the poorest records of safety in the world, as people working in the shipping industry are five times more likely to have an accident compared to those working in construction.
"Including suspicious cases, suicide at sea is 15 times higher than the suicide rate for the UK population ashore," he told the audience.
To prevent these issues from reaching epidemic proportions, the industry – which is still quite fragmented – should promote a change from the top-down as well as prevention training courses.
"We're [also] asking everyone in shipping to acknowledge the needs and importance of mental health and well-being and to commit to ensuring that they are considered in all aspects of our industry," he continued.
Attention to welfare makes business sense for shipping companies as well, as 75% of incidents are the result of human error; by improving seafarers' well-being, companies will also see a decrease in incidents, which also cost a huge amount of company time and resources.
On a marketing level, companies that invest on seafarers' wellbeing can also see an improvement in their reputation, not only at the corporate level but also in terms of specific roles such as CEO.
The industry can do a lot to help its people
Even though the industry had to step up when governments failed to protect seafarers and didn't designate them as key workers, panellists believe that global shipping can do more to help its people and their families.
According to V Ships chief commercial officer James Muir, the industry should employ support centre, safety culture charters and wellbeing committees to remove the stigma of mental health, which is still prevalent in environments like ships.
"It has been well used in the industry to really say it's okay not to be okay and it's okay to say you're not okay," highlighted Muir. "I think that's the environment we're still trying to create.
"We're not saying these are the answers but it's a building block."
Muir's building blocks include education and training, fostering a safety culture as well as monitoring workers' mental and physical health.
Collecting data from seafarers is also important because feedback can set off pre-emptive and proactive actions to avoid incidents.
As explained by Scoutbase chief commercial officer Bosilijka Kozomara, most seafarers want to be directly involved in decisions, giving direct feedback to improve their conditions.
"In order to present a picture to staff onshore about what is happening aboard vessels, we need to have high engagement from the seafarers themselves and we have consistently seen over 90% engagement rates," said Kozomara. "Seafarers want to be heard and want to give feedback and tell people what they're experiencing."
Not all companies will listen but companies such as Shell will act on the feedback.
"Shell has been particularly good at this, using internal communication to highlight issues that might come up across vessels and highlight all they've dealt with to make sure seafarers know feedback is appreciated and acted upon."
Digital mental health support is a great tool but needs to be integrated with real life help
According to Mental Health Support Solutions CEO Christian Ayerst, technology becomes an asset when ensuring seafarers' mental health support because it makes it easier to connect people in need with those who can provide it.
"The panel talked about the importance of giving people the education they need to look after not just themselves but also others and that's something we're doing a lot because there is an increasing need for it," added Ayerst.
Technology is great, explained the CEO, but it needs to be used with caution because it can bring downsides such as isolation and inability to interact. "If done properly is a positive thing but it can never replace analogue support," continued Ayerst.
In addition to not being an adequate substitute of face-to-face help, excessive digitalisation can also be dangerous for seafarers. Mission of Seafarers senior chaplain Andrew Wright highlighted how having 24/7 internet access can bring detrimental feelings of powerlessness.
"Digitalisation brings with it its own problems, which are that if you're hearing bad news from home that can be a very hard thing to cope with when you're at sea," he said. "When you're feeling powerless, how do you deal with it?
"There are lot of problems that come with digital as well and I think there needs to be training and support around those areas."