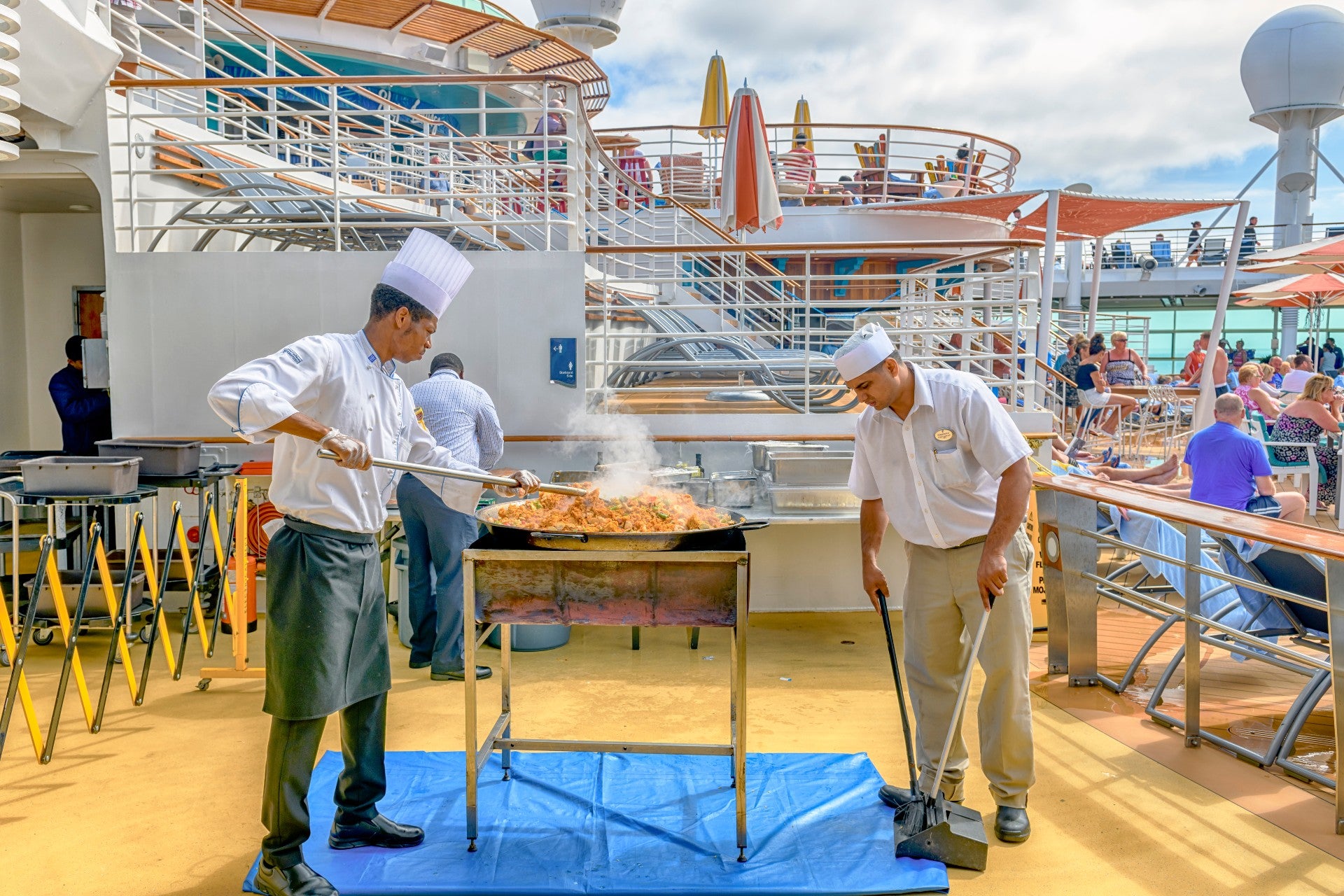 Fabrizio Barcellona is coordinator of the Seafarers and Inland Navigation Section of the International Transport Workers' Federation, which he joined in 1993. Previously, he held several positions at the International Transport Workers' Federation (ITF), including as head of the 'Actions' unit and manager of the maritime operations team.
Fabrizio Barcellona, coordinator of the Seafarers and Inland Navigation Section of the International Transport Workers' Federation. Credit: Rory McCourt, ITF.
Ukko Metsola leads Cruise Lines International Association's (CLIA) presence in Europe, serving as director-general. Previously, he served as vice president for government relations in Europe and Asia-Pacific at Royal Caribbean Group, and has also held senior positions in the Finnish Parliament and in the Finnish prime minister's office.
Ukko Metsola, director-general for CLIA in Europe. Credit: Charlotte Humphrey, CLIA.
Julian Turner: What are some of the key workplace issues and regulations affecting cruise ship workers during normal operations?
Ukko Metsola: Crew members are the foundation of every memorable cruise holiday experience and the health, safety and wellbeing of crew has always been the cruise industry's highest priority. 
Cruise lines offer customised, competitive terms within the strict requirements of the International Labour Organisation's (ILO) Maritime Labour Convention (MLC). Known as the 'Seafarer's Bill of Rights', the MLC covers virtually every aspect of work and life on board, from minimum age, health and safety protection and accident prevention, to medical care and repatriation at contract end.
Fabrizio Barcellona: The ITF has negotiated for years to improve living and working conditions for seafarers, to the point where our collective agreements – which include provisions on safety as well as contractual entitlements – cover nearly 85% of the global cruise sector. However, there are still issues, many of them cultural, that need to be addressed on board cruise ships, some of which can be home to more than 80 different nationalities of seafarers at any one time.
For example, there have been cases of sexual harassment and that is an issue that needs dealing with; however, it is important to point out that such issues tend to arise in workplaces where large numbers of workers live together in a shared space. It is no excuse – but it is not unique to our industry.
JT: US government data released in July revealed there were more confirmed cases of Covid-19 among cruise ship workers than passengers. Why was this? And has the situation improved?
UM: The industry took immediate and aggressive action based on the information that was available every step of the way and continued to strengthen its response as new information emerged. All decisions were based on the guidance or at the direction of prevailing health authorities. We believe this is one reason the number of cases linked to cruise ships is a small fraction of the global total. 
The US Centers for Disease Control and Prevention's (CDC) count of affected cruise ships included suspected cases of Covid-19. There is a great deal of consensus around the fact that the symptoms overlap with those of many other ailments, such as the common cold, seasonal flu and even allergies. 
Importantly, the majority of affected ships (70%) experienced 20 or fewer cases on board, a figure we believe is indicative of the fact that in the majority of instances, and as more became known about the virus, cruise lines were swift to enact mitigation protocols on board to limit the spread.
JT: Did cruise lines and governments do enough to help stranded crew members during the early days of the Covid-19 outbreak; for example, by laying on flights to repatriate workers?
FB: Our biggest disappointment at the ITF early in lockdown was that media reports concentrated on stranded passengers but less so on the seafarers who were marooned far away from their families. 
After the initial shock, governments took the strange decision to allow passengers off ships, but then prevented seafarers from doing the same, a rather backward view based, perhaps, on the misguided idea that workers were more likely to carry coronavirus. Despite the efforts of the cruise companies and our support as trade unions to repatriate the crews, borders were completely locked down to many cruise seafarers hoping to get home
A number of charter flights, for example, that cruise companies organised to repatriate seafarers were denied a landing slot in the country of origin. Today, there are some countries that still oppose using their own national airline and quarantine systems when their own seafarers are returning home.
UM: Since the voluntarily pause in operations in March, cruise lines – working under the direction of governments and health authorities at every step – have successfully repatriated many thousands of crew members. Where commercial flights were not an option due to travel restrictions, cruise lines chartered flights, and also organised sailings using company ships.
JT: Are you confident that health and safety protocols implemented in the wake of the Covid-19 pandemic go far enough to protect cruise workers?
UM: Effective as of 6 October, CLIA ocean-going cruise line members have agreed to 100% testing of passengers and crew, with a requirement for a negative test, prior to boarding. This is a mandatory policy for all CLIA ocean-going cruise line members for the initial restart of passenger service globally and is applicable to vessels capable of carrying 250 or more persons. 
Crew must also obtain negative test results prior to leaving their homes, prior to embarkation, upon conclusion of a minimum 7-day quarantine, and at least once monthly, among other requirements.
In addition, CLIA ocean-going cruise lines have adopted a set of core elements – covering everything from testing, mask-wearing and social distancing to ventilation, medical provision and protocols governing onshore excursions – for an initial restart of limited operations in the Americas.
The successful resumption of limited cruising in Europe utilise protocols that are substantially similar to the core elements. The few cases that have emerged so far have shown us that when procedures are in place and rigorously followed, the risk of Covid-19 can be effectively managed. 
JT: What can be done in terms of government legislation to protect cruise ship workers, especially if another spike in Covid-19 infections were to occur?
FB: We are confident that cruise companies are taking the Covid-19 issue very seriously and doing their best to convince passengers to return to cruising, to ensure the onboard environment is safe and contains the right levels of protection – and that also goes for onshore communities cruise vessels will visit. 
We have engaged with CLIA to try to find ways to incorporate what we have developed as a global union with the other shipping partners as a protocol for seafarers to sign off and on, and we are actively looking at how to handle cases of Covid-19 on-board. 
However, governments, flag states and cruise lines can do more. During a recent UN global meeting, the ILO, ITF, International Maritime Organization (IMO), International Chamber of Shipping (ICS) and a number of other organisations called for all governments to comply with the MLC to avoid crew members being overworked and potentially put at risk. 
A more consistent approach is needed to crew changes and access to medical facilities. For example, the cruise industry has told us it is looking at how recommendations on protecting cruise workers developed by the industry can be integrated into individual company policies. This consistency is something we hope that governments and cruise companies will adopt going forward.