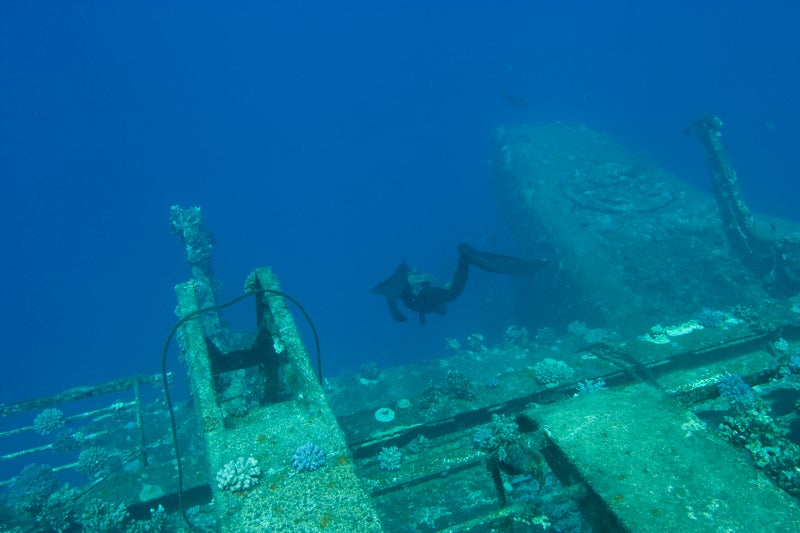 The first known artificial reefs were built in the Mediterranean in the 1500s and then by the Japanese in the 1600s who created them out of rocks to attract more fish.
Today the Food and Agriculture Organisation (FAO) estimates that there are around 300 artificial reefs in the Mediterranean and the Black Sea alone. In the US, Florida boasts the most artificial reefs with 2,700 scattered across 34 coastal counties.
An expansive range of materials and structures are used to create artificial reefs. They include: wood, shell, rock, concrete, steel, fibreglass, tyres, aircraft, vehicles and vessels.
These manmade structures work because when durable materials are placed in the marine environment they become covered by organisms, such as barnacles, corals, sponges and marine worms, and act like a coral reef. These become the foundation of the reef community. Crabs, shrimp, sea urchins follow, and then the fish who stay for the plentiful food and the shelter – all of which are critical for fishing and diving success.
Cruise ships and offshore platforms are widely believed to last longer than those built from other materials. The SS Salamander in Fiji is a 131ft cruise liner that is popular with divers and covered in soft corals and anemones. The Bianca C cruise ship sunk in Grenada following an engine-room explosion – at 600ft long it is popular with divers and one of the biggest in the region.
El Dorado: shipwreck turned opportunity
"It'll take about three to five years for things to start to grow on [the El Dorado]."
Earlier this year, the cruise ship El Dorado was sunk off the coast of Panama City Beach to form an artificial reef for divers. Owned by Lee Ingram, who was restoring the 157ft-long former cruise ship, the vessel was destroyed when Hurricane Michael swept through and left it on its side. Associated Press reported that crew used a crane and airbags to move the ship into an upright position so it could be prepared for its new life as an artificial reef.
How well do you really know your competitors?
Access the most comprehensive Company Profiles on the market, powered by GlobalData. Save hours of research. Gain competitive edge.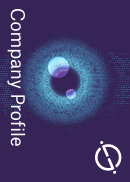 Company Profile – free sample
Thank you!
Your download email will arrive shortly
Not ready to buy yet? Download a free sample
We are confident about the unique quality of our Company Profiles. However, we want you to make the most beneficial decision for your business, so we offer a free sample that you can download by submitting the below form
By GlobalData
Ingram donated the ship which is expected to attract more fish into the area as well as divers. "The county did not have to pay for it – the owner didn't have the means to move it and didn't want to gut and sell it for salvage," Scott Jackson, a sea grant extension agent in Bay County told Associated Press. "So it was given to us for the opportunity to turn it into a reef."
Jackson explained that after El Dorado was towed to St Andrews Marina, it would be cleaned by volunteers and then submerged to a depth of 100ft south of St Andrew Bay. "It'll take about three to five years for things to start to grow on it after that," he added, "but almost immediately bait fish will start to show up."
Sunk costs: a snapshot of economic benefits
"While it can be costly to prepare and sink a ship, artificial reefs can be advantageous."
Florida has the most active and diverse reef system in the US. A University of Florida study which looked into the economic benefits of artificial reefs found that in Northwest Florida, where Panama City is located, the artificial reefs supported 8,136 jobs, creating US$84m in salaries. Visitors spent $359m and residents $56m.
Overall it found the "benefit-to-cost ratio", a method that compares the outgoing costs with the incoming benefits, resulted in a positive value that was "extremely high" – where a benefit-to-cost ratio of 1.0 would suggest benefits outweigh costs, Northwest Florida scored 131.
While it can be costly to prepare and sink a ship – the Marine Technology Society Journal says it can range from $46,000 to $2m, depending on the size of the vessel – artificial reefs can be advantageous for many reasons. They are appealing to divers, which increases tourism to the site and the area, and they're used as angling sites – their tall structure means that they can create current alterations which bring in fish species that are commercially attractive for both anglers and divers.
While structures such as old aircrafts and ships are still popular artificial reefs, the FAO notes that "the cost of preparation and clean‐up prior to scuttling may be prohibitively expensive". Following the criteria can make the process time consuming and costly.
"Lighter gauge metal, fiberglass and ferro‐cement vessels tend to collapse," it states in the Practical Guidelines for the Use of Artificial Reefs in the Mediterranean report. "Moreover, fiberglass hulls have a low density and need to be appropriately weighted with denser materials to avoid movement to the sea surface."
While a cruise ship's structure is ideal, during the preparation process there is essential clean-up work to be done before a ship can be plunged onto the seabed. Hazardous wastes and other pollutants can be challenging and costly to remove from ships.
"Vessels can be contaminated with pollutants, including: polychlorinated biphenyls (PCBs), radioactive control dials, petroleum products, lead, mercury, zinc and asbestos," states the report. "Other materials, not necessarily classified as hazardous wastes, but which may pose environmental or safety problems such as floatable materials (wood, Styrofoam) and plastics, may be required to be removed (tyre bumpers, white goods, toilets, etc)."
Environmental benefits and the downside of unsuitable materials
"Over the years there have been badly built, toxic artificial reefs."
Artificial reefs are often deployed to improve the marine life and biodiversity in the area. An IMO study notes how artificial reefs can increase the survival, growth and reproduction of commercial fish, as well as promote tourism for anglers, divers and surfers.
The IMO states that there are three criteria that that the artificial reefs should be assessed by: legal (that it's credible and works with the country's laws); technical (handling is safe, it can fulfil its purpose, there are environmental benefits and it will remain stable even during the worst weather); design (it is strong and will attract animal life); materials (preferably built from natural materials and resistant to deterioration in seawater); and location (careful placement in line with guidelines).
Over the years however there have been badly built, toxic artificial reefs, especially when they have been created out of inappropriate materials.
In the sixties and seventies tyre reefs were considered a good way to attract fish and marine life, as well as dispose of old tyres. In the 1970s in Florida 2 million tyres were sunk over 36 acres to form an artificial reef along Fort Lauderdale's coast. The tyres were connected together using steel clips, but had not been protected and as a result they corroded in the sea water. Any marine life attracted to or living on the artificial reef was destroyed and various weather problems and hurricanes forced the tyres to spread into unwanted areas, such as beaches.
Other countries such as Indonesia and Malaysia also had similar problems, and a few years ago France started a clean-up scheme on the Riviera to remove all the tyres that had been dumped as reefs in the sea.
The New Heaven Reef Conservation programme outlines a few factors that can contribute to the failure of an artificial reef. They include the use of trash and potentially toxic materials (such as tyres in the seventies or PVC and plastics today) and small unsecured structures (as they can move a storm).
In Florida, Patrick Green, the owner of Panama City Diving told Associated Press that they needed as many artificial reefs as possible and that the structure of El Dorado should bring in new fish and divers.
"It'll be an interesting dive site, the three stories will attract more divers and more fish," Green told Associated Press. "And the top will be in shallow enough water for moderate and experienced divers."