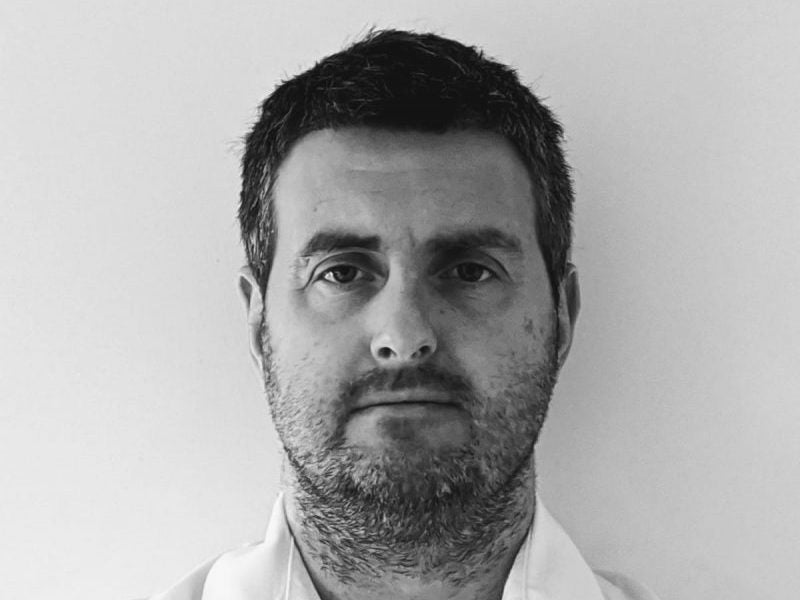 Yesterday, Nigerian authorities have indicted nine people for allegedly hijacking a Chinese ship in May this year. The defendants, who played non-guilty, are expected to remain in custody of the Nigerian Navy until today when they will hear the court's decision on their bail application.
Incidents like this are not isolated, as West Africa is increasingly becoming the epicentre for piracy and maritime crime, replacing East Africa.
According to data from the International Maritime Bureau (IMB), out of the total 47 attacks that took place in the first quarter of this year, 21 were carried out in the Gulf of Guinea.
Munro Anderson, partner at the London-based maritime security firm Dryad Global,  explains the factors that led to the increase of pirate attacks in West Africa and what we should expect in the short-term.
Ilaria Grasso Macola (IGM): For those who don't know, what is the situation of piracy in West Africa?
Munro Anderson (MA): West Africa is currently the global epicentre of maritime piracy and crime. The region has, in fact, replaced the Indian Ocean, which was the epicentre during the first part of the 21st century.
At the moment, we are seeing an increase in serious offshore maritime incidents, such as kidnappings, as well as a juxtaposition with a gradual but slight downturn in low-level maritime security incidents.
The Gulf of Guinea, particularly, has both low-level maritime security incidents, such as robberies, and serious offshore incidents, including offshore kidnappings. This is something that we didn't see replicated in the Indian Ocean, as the Indian Ocean has just kidnapping.
IGM: In the first quarter of 2020, the Gulf of Guinea and West Africa in general has emerged as a hot spot for piracy. What are the reasons behind the increase of attacks in the area?
MA: If you look at the numbers, until 2020 there was actually a declining trend, as the number of attacks in 2018 and 2019 was 134 and 114 respectively. It's true that in the first few quarters of 2020 there has been a dramatic uptick, as we witnessed a 17% increase overall in maritime security incidents.
As for the reasons, the key thing to remember is that maritime security is about the manifestation of a lack of security structure on the onshore domain.
This is a confluence of factors that involve weak legislative frameworks, weak governance and high levels of insecurity. Well-established groupings with a high capability and intent to conduct activities such as these play as well an important part.
Another reason for the increase in incidence off West Africa is that much of the maritime communities' livelihood and income has been completely blighted by illegal and unreported fishing, decimating communities.
This, combined with onshore factors of insecurity and weak legislative and governmental framework, led to a huge increase in organized crime and ultimately piracy.
IGM: As reported by ARX Mouldings, the current coronavirus pandemic has the potential to become a pull factor in the increase of pirate attacks in East Africa. Do you see this trend in West Africa as well?
MA: Researchers are correct when saying that the coronavirus pandemic has the potential to be of impact but we currently don't see that.
The coronavirus pandemic is likely to have an impact in the maritime domain, as it might increase delays at ports, as well as slow down infrastructure. The consequent increase in traffic volume might represent an increase in potential targets for would-be maritime criminals.
Given such hypotheses, we would expect to see a huge increase in the number of vessels being targeted for kidnapping or robbery but at the moment, midway through 2020, we don't see that trend developing.
We still see an increase in deep offshore incidents occurring around 50, 100 nautical miles offshore.
IGM: Are there any differences between piracy in East and West Africa?
MA: In West Africa, there are mainly robbery incidents, and there is still a relatively high volume of those.
That's the main difference between West African piracy and the Indian Ocean, where you simply didn't have low-level robberies but mainly offshore incidents, such as kidnappings and hijackings.
Compared to other areas, such as the Indian Ocean or East Asia, West African criminals have the capability to board larger vessels while their activity is based on a 'kidnap for ransom' model, compared with the terrorist matrix groups like Abu Sayyaf have in South-East Asia.
Another key difference between West Africa's Gulf of Guinea and East Africa's Indian Ocean is that in the latter there used to be an immense level of international response which lacks in West Africa.
The reasons are that firstly, piracy was present in international waters where coalitions could be deployed and secondly, given the area's strategic importance and volume of trade, western states with capabilities were more invested in the security of that region.
IGM: What is the future of piracy within the region? What do you expect will happen in the short-term?
MA: Everyone tries to predict what is going to happen next, in the medium term, but I think it depends on what regional frameworks will be present in terms of counteracting piracy.
Nigeria is certainly leading the way in terms of its counter-piracy efforts. In 2019, it brought into play the Suppression of Piracy and Other Maritime Offences Act and this year, under the act, authorities are currently prosecuting pirates and maritime criminals.
The country's navy has also coordinated other counter-piracy projects, and we hold those as responsible for the gradual increase of efforts in the area.
In the short-term, I would predict that these efforts are likely to be frustrated by internal corruption and failure in the democratic process of Nigeria. I also don't expect to see a huge investment in counter-piracy efforts in neighbouring countries such as Cameroon, Guinea and Gabon.
At the moment we see no such evidence that these states have the capabilities to counter the piracy problem in their offshore waters.
IGM: For those who don't know, can you tell me what kind of solutions does Dryad Global offer to companies in regards to piracy?
MA: Dryad Global is an independent maritime security intelligence company and not a private security contractor. This allows us to be completely independent in our reporting, providing intelligence to commodity trading firms, global oil and shipping companies.
We provide intelligence monitoring and updating, including voyage in transit risk assessments and ports assessments.
IGM: In your opinion, what is the best approach for companies to shelter themselves in from piracy in the region?
MA: The first thing I would say to companies is to make sure that they are aware of industry best practices.
The second thing would be to ensure that companies do their due diligence on the risk area they're transiting in. That would mean to use a company like Dryad Global to understand the risks they face, not just in terms of previous incidents but the risks during the time of transit, looking at factors such as weather conditions.
Once they have that information, they can assess it against their appetite for risk and then make decisions based on what mitigation and hardening measures they should employ. Employing vessel hardening measures on ship superstructures, in fact, ensures a high level of preparedness for any potential attacks.