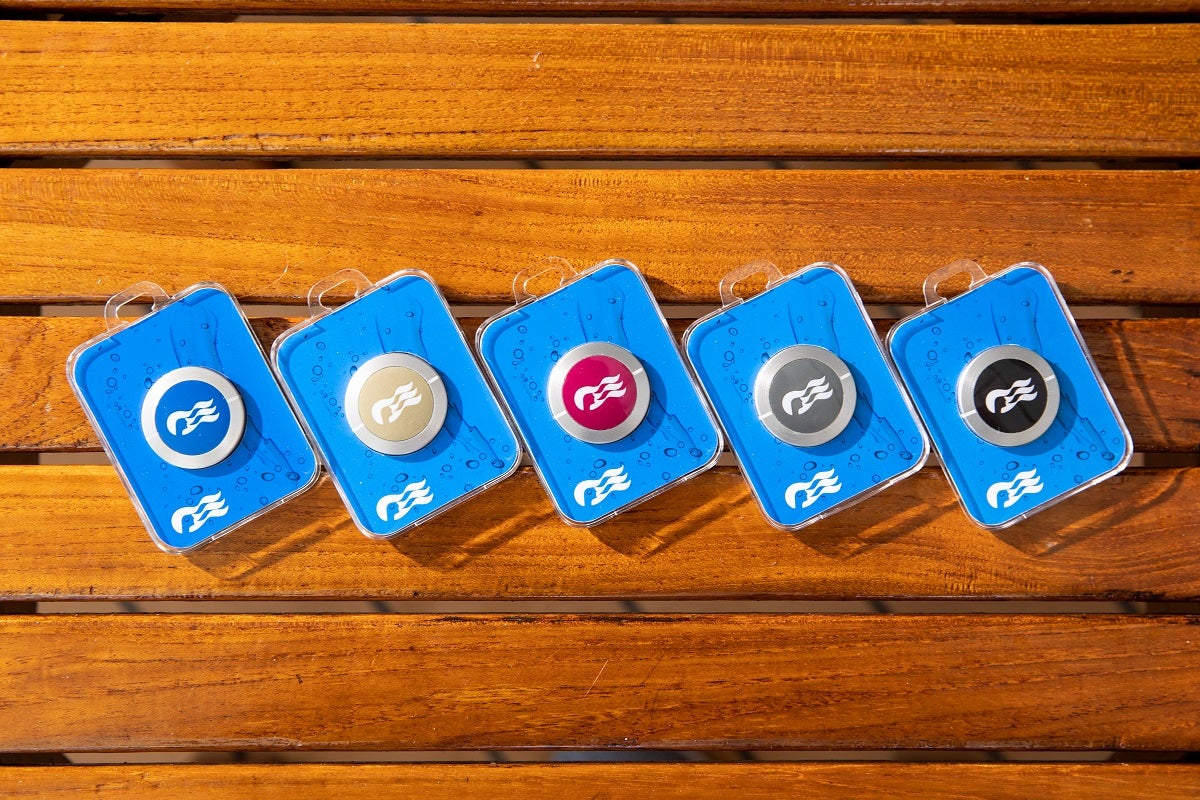 The Covid-19 pandemic has thrown a spotlight on health, safety, and wellness in the cruise industry like never before. A 2021 report from Cruise Lines International Association shows that $77bn has been lost in global activity. Despite this, new health and safety protocols, which support physical distancing and contactless operations, must be devised, delivered, and succeed. 
When I experienced the contactless capabilities of the OceanMedallion technology on Crown Princess several months before the Covid-19 crisis halted the global cruise industry, I could not have imagined that this technology would lay the foundation for unprecedented critical health protocols in addition to enhancing the holiday experience of passengers on board. 
No longer clever innovations solely to make life on board more enjoyable, in the shadow of Covid-19 "contactless" and "touchless" operations are an important part of safe cruising, and the Ocean Medallion technology empowers guests to manage their safety and social interactions at a whole new level.
MedallionClass goes fleet-wide
Before the pandemic, the MedallionClass experience was only available on six of Princess Cruises' ships and some of its leading features were in its earliest form. However, during the shutdown it was deployed across the entire fleet.  
"Princess was able to work behind the scenes to re-engineer our entire operation to activate the Princess MedallionClass Experience on the remaining fleet," explains Tony Roberts, Vice President UK and Europe at Princess Cruises. "When we return to service, all of our ships will boast a number of new features that leverage touchless technologies and significantly enhance the guest experience, as well as support new health protocols."
Unparalleled touch-free capabilities
Before lockdown there was a 99.7% passenger take up for the 10p-coin-sized wearable medallion, which means that almost every guest can benefit from the technology. Each medallion contains two microscopic antennas, one for near-field communication and one for Bluetooth Low Energy, which interact with readers and sensors on the ship.
The service is fast, reactive, and precise due to the new infrastructure factoring in edge computing, which reduces latency due to data being close by rather than in the cloud. 
The OceanMedallion system – working in conjunction with the MedallionClass app, public portals, and stateroom TVs – provides a range of innovative friction-reducing services, many of which are unique in the industry.
That same technology has created a powerful base for building a touchless and contactless system that enables Princess Cruises to meet Covid-19 era safety standards and aims to go above and beyond the health and safety expectations of guests.
"The fact that the same technology we were already using on our MedallionClass ships pre-pandemic is now being further leveraged to safeguard our guests and crew is certainly a standout feature," says Roberts. 
"The MedallionClass technology allows us to pair guidance from public health experts with the unparalleled touch-free capabilities of the OceanMedallion, honouring our commitment to health and safety, while continuing to reinvent and simplify the overall guest experience."
Smarter, safer decision making on board
As well as enhancing the guest experience, the OceanMedallion has been designed to remove friction points on board. OceanReady makes boarding faster and cuts queuing with passenger-assigned windows for checking in. 
Roberts says that JourneyView for advance itinerary planning has been developed extensively during the shutdown. This feature provides guests with a customised itinerary before travelling, so guests can make the most of their trip, minimising the time required at information desks and with staff.
A standout aspect that speaks to passengers' social and health concerns is that the medallion allows guests to see how much attendance is expected at a venue or event. Data is displayed in real-time and means that passengers can make smarter decisions about where they are spending their time. It also allows Princess Cruises to understand more about where friction points are on board, when they occur, and why. 
The Dine My Way feature further customises the dinner experience for guests. Reservations can be made in advance and changed, and fellow diners can be added to the booking at any time, but – and this is another thoughtful addition – guests can also request a dining location within a venue. From being near the entrance or by the ocean, it is now possible to specify in advance, as well as choose your pace of dining. This way, if passengers need to eat quickly, perhaps to make an evening show in time, it can be organised in advance.
Instead of congregating in public areas to talk to a crew member, guests can leverage the wearable device via their Stateroom TV or MedallionClass app to call crew to where they are located. This CrewCall service is accessed by pressing "assistance" from within OceanNow.
If the information required can be communicated via a message, passengers can use the CrewCall Chat service through which any question or request can be sent. It is important to note that this service is not serviced initially by a chatbot, every message goes directly through to a live crew member.
Frictionless shopping with OceanNow: anything from anywhere
Shops, cafes, and restaurants – friction point culprits on board cruise ships – will see reduced congestion on board as a result of OceanNow. This innovative feature has been designed to reduce friction as well as provide guests with an optimal and unique experience on board.
OceanNow allows passengers to order a wide range of products – from food and drink, to goggles by the pool or extra hangers in the stateroom – from any location on the ship and delivered by a crew member. The OceanMedallion even ensures you don't need to touch your door handle (the door opens as you approach) and the technology lets staff know when you're in the stateroom. MedallionPay means that touchless payment can be made without handing over a card. Crew members confirm guests' identities by matching the photo and location.
On a cruise ship there is usually congestion not only at check-in, but also in the hours before sail away when guests are asked to congregate in their muster station. As part of the Ocean Medallion Experience, Princess Cruises has introduced a new method to avoid these crowded sessions. 
Guests now watch the guest safety video on their device or stateroom TV and can check-in at any time to the muster station – their presence can be registered by tapping the OceanMedallion on the machine held by the crew member.
Returning to service with a MedallionClass fleet
After an unprecedented 18 months, the improved MedallionClass experience will be available from 25 July on board Majestic Princess in Alaska, followed by Regal Princess and Sky Princess in the UK, with the Summer Seacations, starting on 31 July on Regal Princess. This will then be followed by a further five ships returning to service to take guests to the Caribbean, Panama Canal, Mexico, Hawaii, and the California Coast. By 28 November, eight MedallionClass ships will have returned to service. 
As Princess Cruises looks forward to returning to service, Roberts confirms that this has been one of the most difficult periods in the company's history: "The health and safety of guests, crew and the communities we visit has always been our number one priority, and by supporting and looking after our guests and crew, Princess is fortunate to have many loyal cruisers who choose to sail with us time and time again.
"It has been their unwavering support and commitment that has allowed us to push through one of the most challenging years we have all had to face."