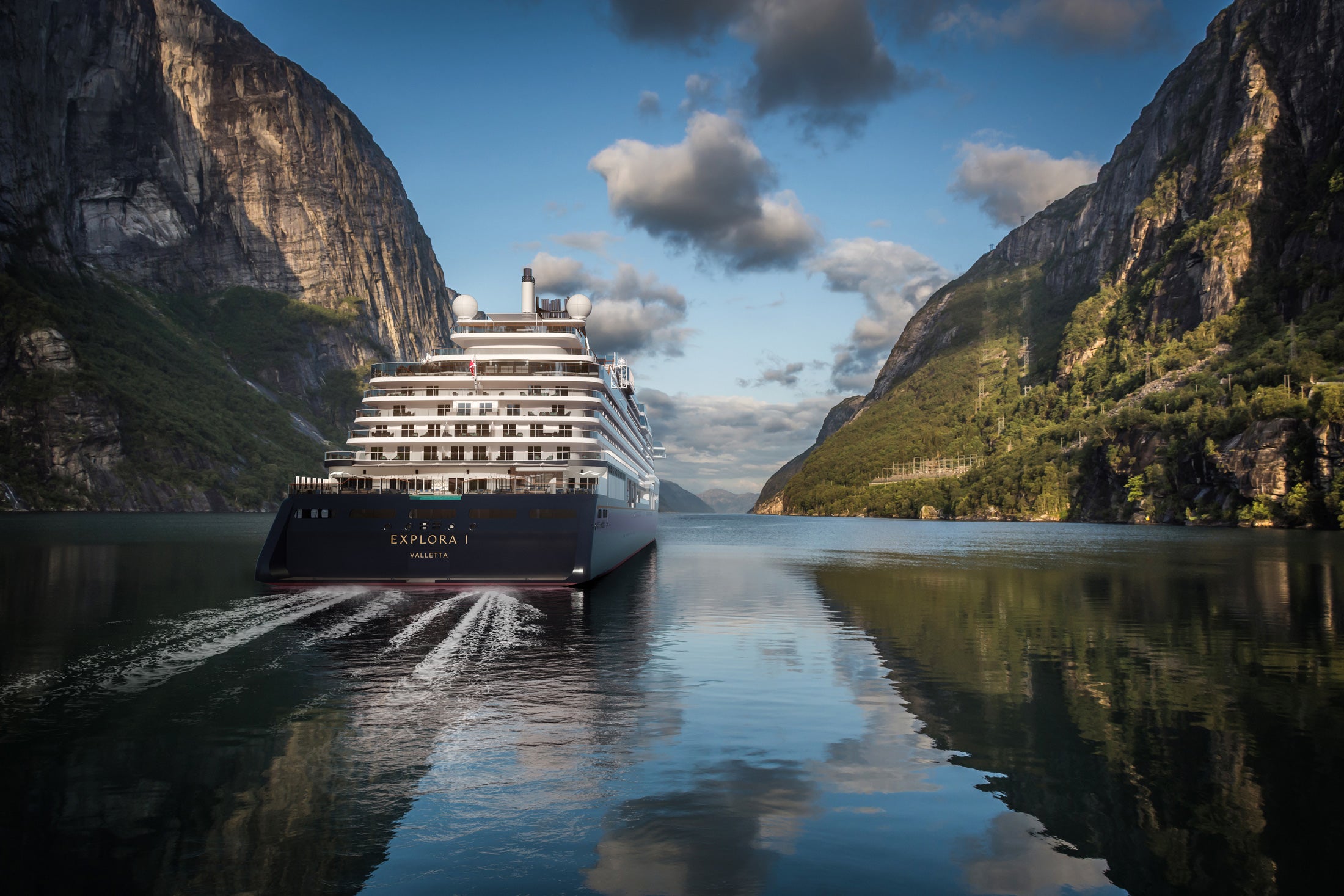 In May of this year, Italian shipbuilding giant Fincantieri announced the floating out of the first cruise ship for MSC Group's new luxury brand Explora Journeys.
Construction of EXPLORA I started last June, with the vessel expected to commence operations by the end of May 2023. EXPLORA I, the first of four luxury cruise ships ordered, was floated at Fincantieri's shipyard in Monfalcone, Italy.
"The construction of the innovative Explora Journeys fleet, commissioned to Fincantieri by the MSC Group in 2018, continues at a fast pace thanks to a total order worth more than €2bn for four units," Fincantieri said in a release.

Explora Journeys, the luxury cruise brand of MSC Cruises, was first teased in October 2018, and is now looking to build momentum in the lead-up to the maiden voyage of its first vessel in May 2023.

Frances Marcellin talks to Explora Journeys CEO Michael Ungerer about the new fleet, the operator's vision for the future of luxury cruises, and how it is looking to target "discerning travellers" with its unique itineraries and onboard offerings.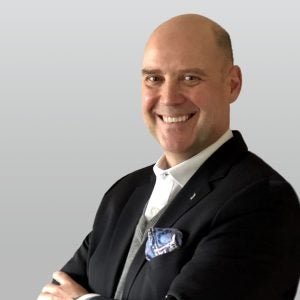 Frances Marcellin: What is your background and how did it position you for the role of CEO at Explora Journeys?
Michael Ungerer: As CEO, I have been leading all aspects of the creation, development, and execution of Explora Journeys, a luxury lifestyle brand on a mission to redefine ocean travel for discerning travellers. Before my role as CEO of Explora Journeys, I worked in several leadership positions with multi-national tourism companies in the US, Europe, and Asia. My background is both in luxury hospitality (hotels) and the cruise industry, as well as in family-owned hospitality.
What makes Explora Journeys stand out from the luxury cruise crowd?
We don't consider ourselves as another cruise brand, we take the next generation of luxury travellers on a journey and make them enjoy memorable experiences. Our competitive set is the wider luxury travel and hospitality market.
Differentiation and the need to ensure Explora Journeys is set apart from others in the luxury cruising industry have been at the forefront of our decision-making process. We have identified five central elements in which we can distinguish ourselves: design, space, choice, destinations, and destination experiences; with sustainability weaved into every touchpoint.
How well do you
really

know your competitors?

Access the most comprehensive Company Profiles on the market, powered by GlobalData. Save hours of research. Gain competitive edge.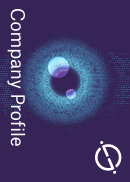 Company Profile – free sample
Thank you!
Your download email will arrive shortly
Not ready to buy yet? Download a free sample
We are confident about the unique quality of our Company Profiles. However, we want you to make the most beneficial decision for your business, so we offer a free sample that you can download by submitting the below form
By GlobalData
What is your target market?
Our guests are sophisticated, affluent, and well-travelled. They are looking for authentic, highly-curated, transformational, and slower travel experiences – while being conscious about leaving a positive impact.
Through a significant investment in global research, surveys, focus groups, and consumer intelligence, Explora Journeys has been created to appeal to the next generation of discerning travellers, for both those who are keen cruisers and new-to-cruise.
Our key markets are Europe (Italy, France, Spain, Germany, Austria, and Switzerland), the UK, and the US. We are also targeting South America (Brazil) and Australia, as well as some Asian countries.
When will your first ship, EXPLORA I, launch and what has the investment been?
The ship's maiden journey will now leave from Southampton, UK, on 17 July 2023. To ensure our ships are equipped with the latest technologies and innovations, we have increased our initial investment of €2bn (for four ships) to €3.5bn, with our recent announcement of two additional ships, bringing our fleet from four to six ships. This also includes an additional €120m each for fitting EXPLORA III and IV with LNG engines.
What is the expected timeline for the fleet of six ships after the first ship launches in July next year?
Explora Journeys will launch a fleet of six ships, two of which are under construction (EXPLORA I and EXPLORA II). A further two, which will be powered by hydrogen (EXPLORA V and EXPLORA VI), will be launched from 2023 to 2028.
The planned timeline is:
EXPLORA I – 2023
EXPLORA II – 2024
EXPLORA III – 2026
EXPLORA IV and EXPLORA V – 2027
EXPLORA VI – 2028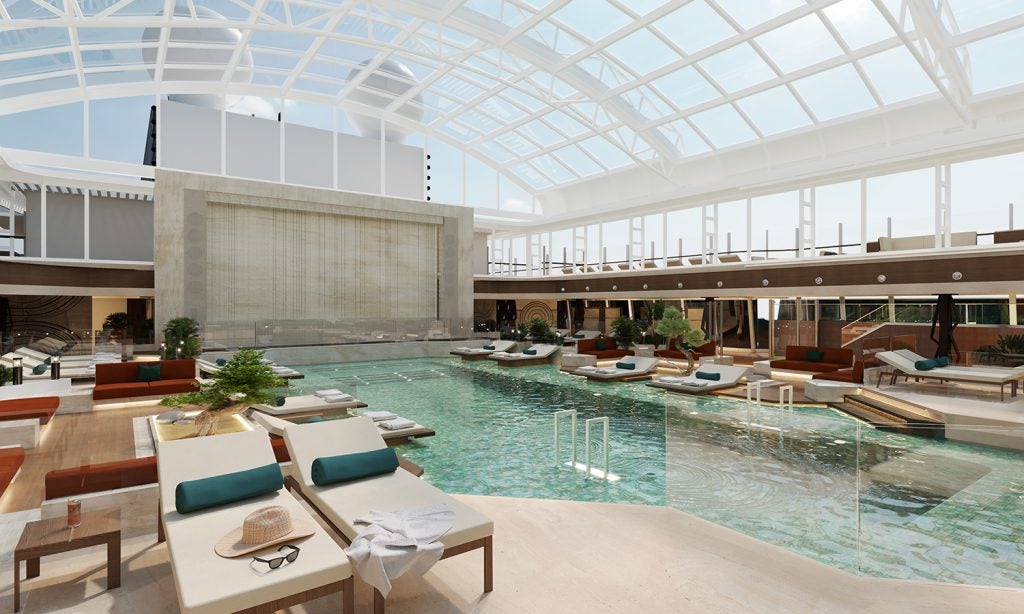 Can you provide more details about the technology that will be used to maximise energy efficiency and fuel economy of the ship?
EXPLORA V and VI will be hydrogen-powered and will feature a new generation of LNG engines that will tackle the issue of methane slip. They will also be equipped with industry first environmental technologies and solutions, including a containment system for liquid hydrogen that will enable them to use this promising low-carbon fuel.
Hydrogen fuel will power a six-megawatt fuel cell to produce emission free power for the hotel operation and allow vessels to run on zero emissions in port, with the engines turned off.
The ships are also designed to allow for future hybrid-power generation and are equipped with the latest selective catalytic reduction technology, enabling a reduction in nitrogen emissions of 90%, and ship-to-shore power capabilities to avoid CO2 emissions while at berth.
This is more proof of our commitment to adapting to alternative energy solutions as they become available and our pledge to achieve net-zero greenhouse gas emissions by 2050.
The Aponte family are behind industry-leading MSC for Me on MSC Cruises' fleet of smart ships. How will Explora Journeys help reduce friction on board for passengers?
We believe in high tech that supports high touch. Explora Journeys will have its own Explora app for guests on EXPLORA I to enhance their experience.
It will support the guest in brand and product discovery (ships, itineraries, and destination experiences); digital checking; the embarkation process; the onboard experience (reservation and services); and communication with onboard crew (personalised notifications capability).
There will be enhanced and powerful satellite internet connectivity and strong WiFi coverage – each suite will have its own WiFi access point to make sure that all the guests and crew members will have the best internet experience.
There is a digital daily programme and venue management platform integrated in the Explora App to give guests a greater experience with the onboard activities, as well as an innovative SuiteTV platform so guests can enjoy an in-suite digital experience via the smart television.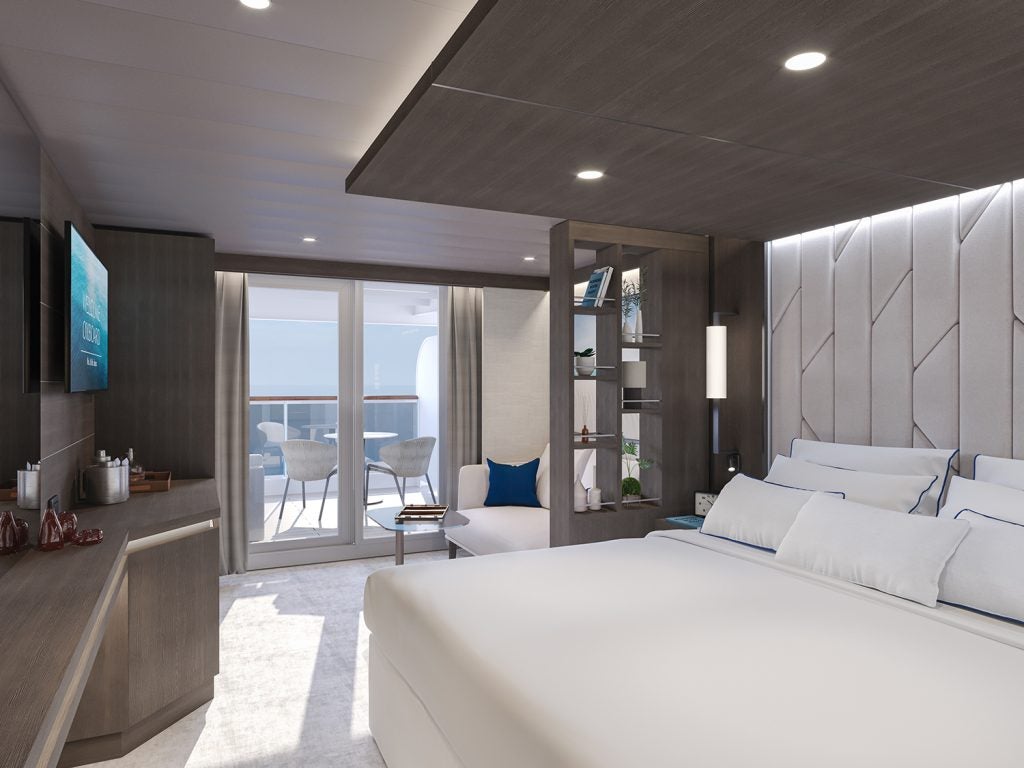 How does technology help you personalise the passenger experience on board?
In the luxury segment the guest-centric approach is key, in this regards our purpose is to deliver digital guest-centric and future-proof IT solutions, to satisfy the business requirements and create a seamless end-to-end guest experience.
We built a global customer 360 view to follow the guest from the first moment they are in contact with us. With our systems fully integrated ashore-onboard we can keep the guest preferences and personalisation along their journey to ensure they receive the best personalised service at any moment.
The staterooms' 'homes at sea' design concept was created in collaboration with De Jorio Luxury & Yachts projects and London-based architectural and interior design studio NenMar. Can you provide more details about design concept?
With their nautical heritage of over 300 years, coupled with their innate understanding of luxury, the Aponte family carefully curated the design of the suites, penthouses and residences to create a luxurious home at sea. The design reflects the brand's philosophy of creating an 'Ocean State of Mind', thanks to light, colour, space, privacy, and connection with the sea.
They worked meticulously in collaboration with some of the world's foremost superyacht, cruise, and luxury hospitality designers and architects to blend elegant Swiss precision with modern European craftsmanship and vibrant design. The result is luxurious, serene and spacious 'Homes at Sea' ranging from 35 square-metre (377 square-feet) in the Ocean Terrace category up to 280 square-metre (3,014 square-feet) for the Owner's Residence.
In addition to the direction towards eco-pump refillable amenities and non-use of single use plastic, where feasible, we are sourcing sustainable products including B Corp certified items. As we source globally, we are looking for close-to-port suppliers to reduce the transportation of supplies to the ship. We are also firmly suggesting to our preferred suppliers that they package in bulk over individual wrapping.
Can you tell us about the food and beverage offerings?
Sustainability and sourcing locally have always been top of the agenda for Explora Journeys and its culinary offering. Franck Garanger, Head of Culinary, has been using his exceptional knowledge to ensure our offering can be as environmentally friendly as possible.
EXPLORA I will offer a celebration of global culinary talents, cultures, and passions. It will showcase eleven culinary experiences across six small and intimate, yet vibrant, restaurants plus in-suite dining, as well as 12 bars and lounges (eight indoor and four outdoor). There is also a chef's kitchen where guests can discover and enjoy diverse flavours from around the world.
Franck Garanger will ensure that whether in the elegant interiors, by a pool or on a suite's private terrace, every venue will be distinct and designed to create memorable experiences.
We know that our target demographic of discerning travellers look for a unique and highly-curated offering when it comes to food and beverage choices. Quality and sustainability is, of course, a vital element too, so EXPLORA I will ensure guests are offered a curated choice of restaurants, bars, and lounges, each of which blend vibrancy with privacy, in an effortless atmosphere.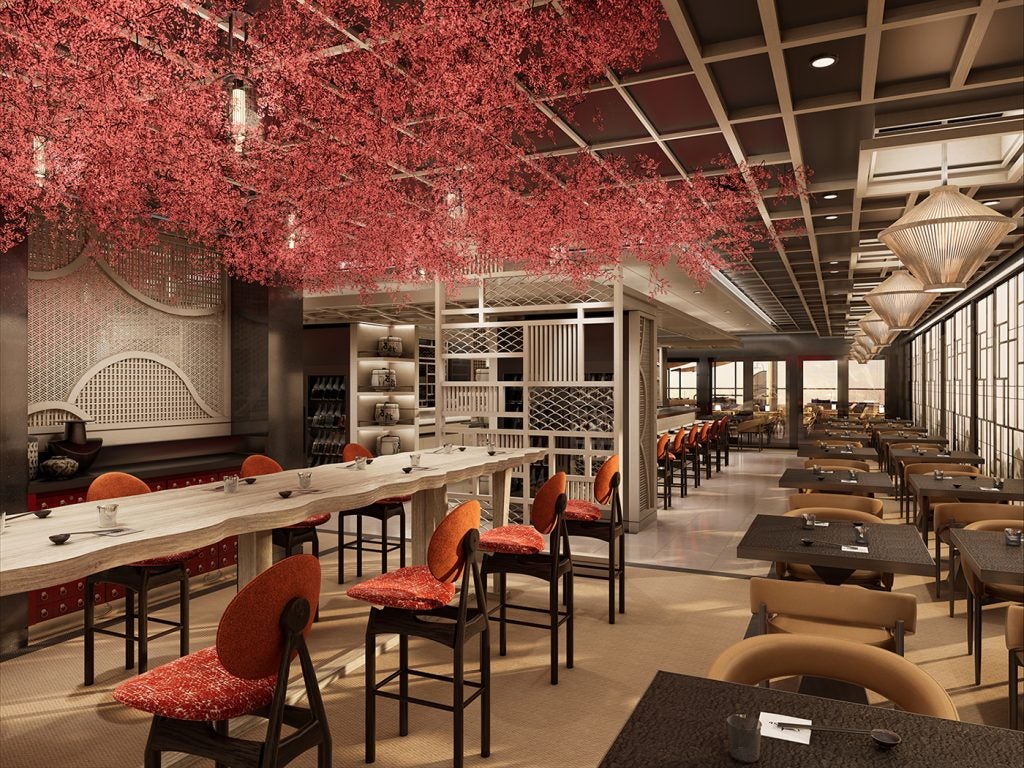 How does your view of the fitness and wellness industries feed into your offering on board?
Our research into identifying new trends revealed some great opportunities for us, such as the increase in the desire for collagen treatments. As a result, we have selected expert partner brands including Dr LEVY, Switzerland to offer bespoke, on-trend and sustainable treatments.
A menu of unique treatments, some exclusive in the industry and to EXPLORA I, have been curated to calm the mind, revitalise the body, and boost the immune function, mirroring the positive effects that the ocean has on the body. We want to take a holistic approach to wellness looking at it from a 360-degree approach, which is becoming more important than ever.
More consumers than ever are choosing to workout outdoors. It's unusual for a luxury ship to offer such a feature, can you tell us more?
Explora Journeys' ocean wellness concept will offer guests a unique and bespoke approach to fitness and wellness.
Not only will we offer guests 227 square-metre (2,443 square-feet) of indoor space, but the ship has also been built with 64 square-metre (688 square-feet) of unparalleled outdoor fitness facilities including a sports court for half-court basketball, as well as a panoramic running track and touch tennis.
Today, science has gone further by proving that exercise is crucial to a strong immune system, lower stress levels, high self-esteem, a balanced mood, good sleep quality, and elevated energy. This knowledge is at the heart of our ocean wellness and fitness ethos. 
Giving guests an outdoor, as well as an indoor option, allows them to increase their connection to the ocean that surrounds them. From an initial physical assessment to functional and strength training, cardio and Pilates, in bespoke sessions or group classes, it is totally focused on motivating guests to optimise their health.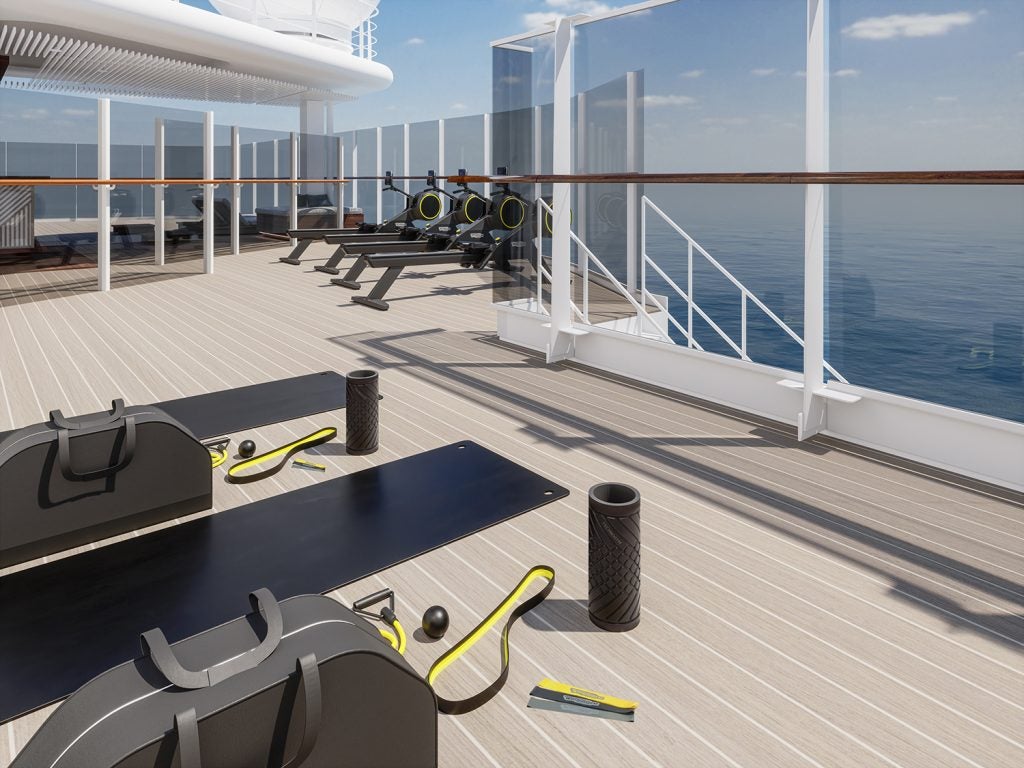 There is a hydrotherapy pool, steam room, Finnish sauna, salt cave, experience shower and heated marble loungers – are there other features and can you explain what the Ice Fall is?
Further to those services, guests can enjoy the steam shower and a beauty studio, as well as 11 treatment rooms, including two private spa suites with their own outdoor relaxation area.
The Ice Fall is reaction therapy, which is the phase of the wellness experience where water is predominant and helps rebalance the body functions and temperature. After the exposure to heat, an appropriate cold reaction stops the body overheating, has a toning effect, favours vasoconstriction, balances the cardiorespiratory system, and ensures mental freshness.
In our case, the Ice Fall regenerates the body after intense heat exposure in the Finnish sauna or steam room. The ice crystals, when massaged on the whole body from the feet to the heart, create an ice exfoliation, smoothing the skin and re-balancing the body temperature.
In-suite, all guests have the option of training in their ocean-front suites or their suite terraces, supported by a virtual coach. This is made possible by the Technogym Bench, the sleek strength-training station with enclosed tools, and Technogym Case Kit with its QR code access to a digital library of guided video exercises with trainers supported by Technogym.
What is different about Explora Journeys' excursions and how are you able to go to lesser-travelled ports than competitors?
Each ship will travel to renowned and less-frequented destinations, and linger longer for a deeper immersion. From the Norwegian Fjords to the beaches in the Bahamas, guests can delve into a world of discovery, adventure, authenticity, and nature for immersive and extraordinary experiences. We can do this as our ships are smaller and can therefore enter smaller or less touristy ports thanks to the tender service available for our guests.