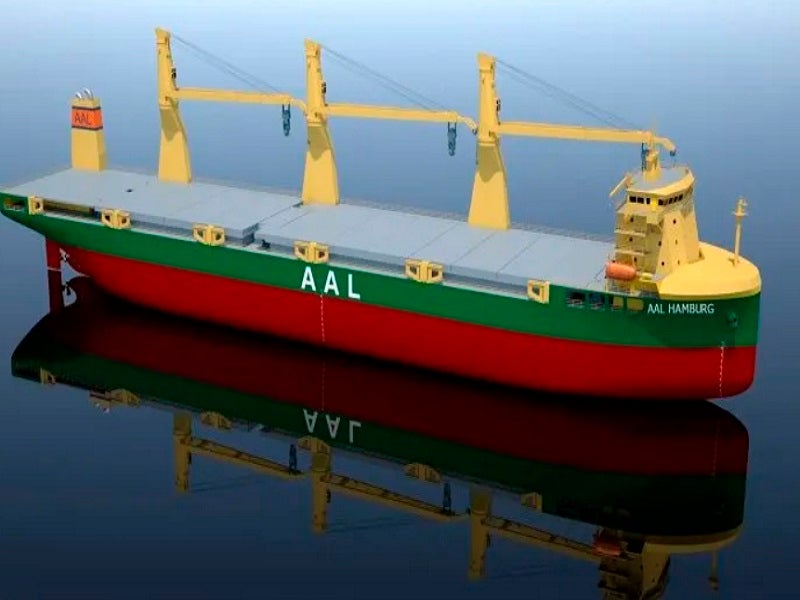 Singapore-based AAL Shipping (AAL) has included two more multipurpose vessels (MPV) under its third-generation newbuilding programme.
The firm's orderbook has now expanded to six Super B-class vessels.
Last November, AAL announced the launch of its third-generation newbuilding strategy with the first order of four 32,000 deadweight ton (dwt) MPVs.
These ships were designed by AAL's engineering and commercial teams in collaboration with its associate firm Columbia Shipmanagement (CSM).
The dual fuel and methanol-run vessels will be equipped with MAN main engines of 7,380kW and supported by 2 x 1,700kW and 1 x 1,065kW auxiliary diesel generators.
With a projected service speed of 14.5 knots, the newbuilds will be NOx Tier III compatible with HPSCR, EEDI Phase 3 compliance.
They will be installed with modern ballast water treatment solutions, as well as feature a hull coating that will minimise carbon emissions and enhance fuel efficiency.
AAL transport engineering department global head Nicola Pacifico said: "These vessels were designed to be the most efficient and competent MPVs in the water. They will perfectly complement AAL's fleet and service profile and, in their design, we harnessed all of our engineering team's expertise in handling heavy lift, breakbulk and dry bulk cargo since 1995.
"The Super B-Class will have the capability to accommodate safely more than 60,000 freight tonnes (FRT) of cargo on a single sailing and literally any cargo big and small."
The company stated that five of the Super B-Class ships will be named after breakbulk ports, specifically AAL Antwerp, AAL Hamburg, AAL Houston, AAL Dubai and AAL Dammam. The sixth vessel will be christened as AAL Limassol.
Last October, AAL acquired two heavy-lift 33,000dwt W-Class MPVs, AAL Mars and AAL Merkur, from the second-hand market.