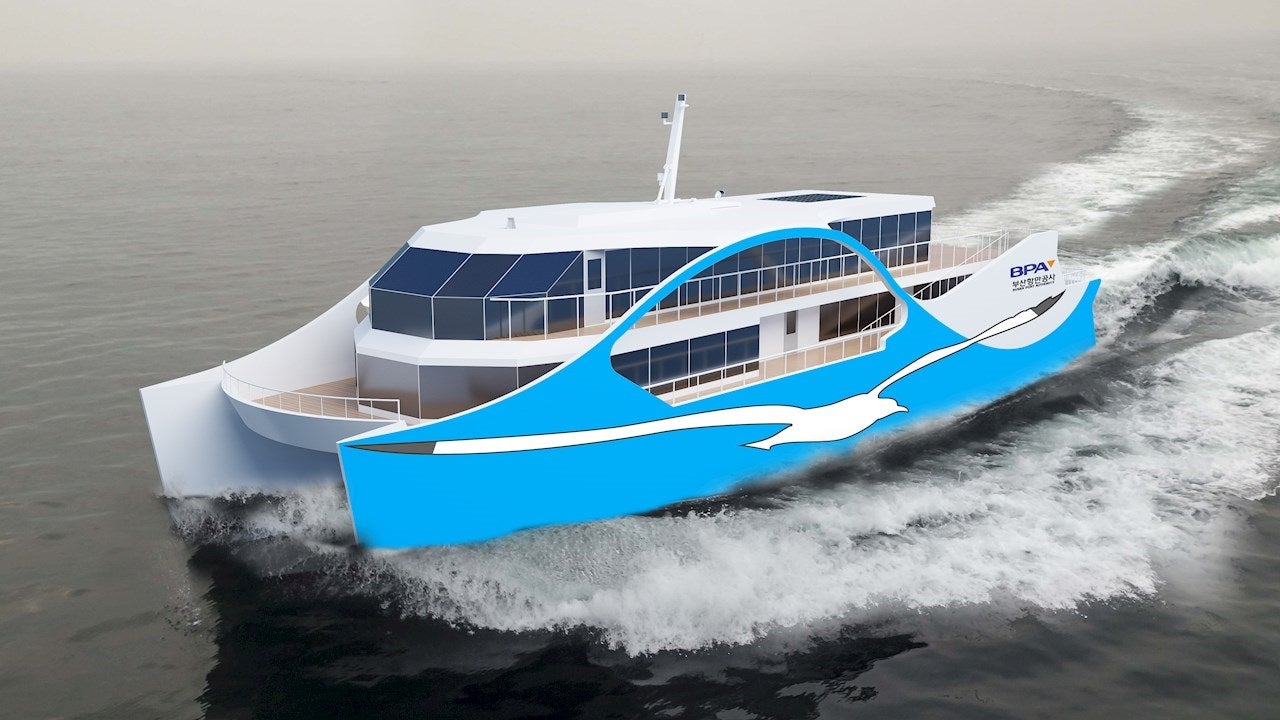 Technology firm ABB has secured a contract to deliver a complete power and propulsion solution for Busan Port Authority's first zero-emissions passenger ferry.
This comes after South Korean authorities decided to replace around 140 state-owned conventionally powered vessels with those functioning on cleaner alternatives by 2030.
To achieve net-zero emissions by 2050, the company stated that sustainable transportation, including marine vessels, will play a significant role in South Korea.
Slated for delivery in 2022, ABB will supply an end-to-end electric power and propulsion solution for the twin-hulled ferry.
The financial details of the contract remain unreleased.
With the capacity to carry nearly 100 passengers and five crewmembers, the 40m catamaran ferry will operate between Busan's North and South ports.
The ferry will take around an hour to complete a return trip with an average operating speed of 24km per hour.
Furthermore, ABB and Busan-based shipbuilder Haemin Heavy Industries, a specialist in lightweight environmentally friendly vessels, also signed a deal to collaborate on further projects in the coming years.
ABB Marine and Ports division president Juha Koskela said: "We are truly proud to have been chosen as technology supplier for the first vessel in South Korea's clean fleet renewal scheme. Our agreement with Haemin represents a major advance in the local market, supporting South Korea's plans for sustainable shipping, as part of our strategy for reducing global vessel emissions.
"Sustainability is a key part of the value that we create for all of our stakeholders and the new partnership with Haemin is an example of how we enable a low-carbon society and help preserve resources."
Haemin Heavy Industries CEO Hyeong-seok Oh said: "Being commissioned to build the first-ever fully electric vessel for the South Korean market is a great honour. We are looking forward to working with ABB, whose proven technologies and long presence in South Korea are a key part of this landmark project."
The ferry will feature two 1,068-kWh battery packs that will supply a clean and flexible energy source to the ferry.
ABB's Onboard DC Grid power distribution system will make sure that the battery output is supplied to the vessel's subsystems in an optimum manner.
While controlling the overall power distribution, ABB's Power and Energy Management System (PEMS) will provide high reliability and an increment in fault tolerance.
Once in operation, specialists from ABB's global network of ABB Ability Collaborative Operations Centres will be remotely monitoring and supporting the ferry.
Moreover, the ABB Ability Remote Diagnostics System will improve the vessel's operational safety and guarantee optimal performance, while quickly identifying and fixing faults on board.