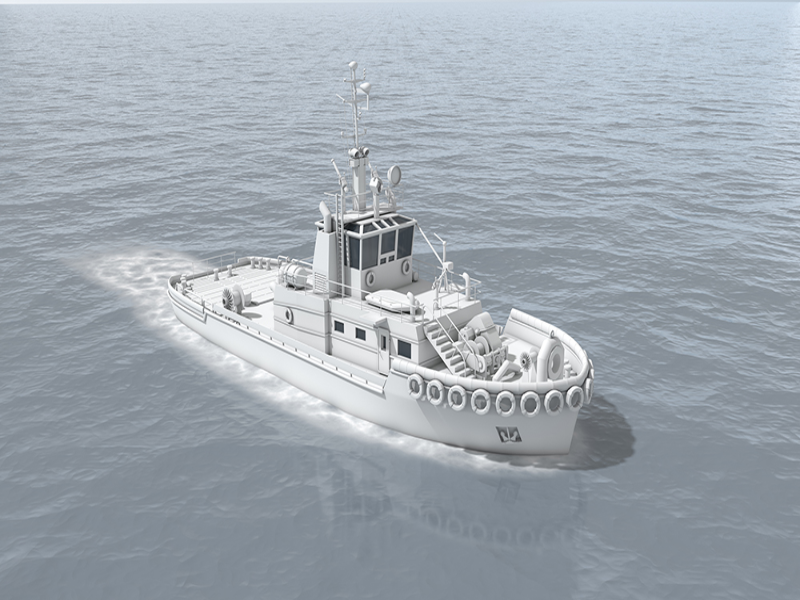 Technology company ABB has received a contract from Singaporean shipyard Keppel Offshore & Marine to enable autonomous tug operation at the Port of Singapore by next year.
In collaboration with Keppel Marine and Deepwater Technology (KMDTech), ABB will develop the technology for autonomous vessels.
As part of the project, ABB will deploy its Ability Marine Pilot portfolio of solutions to support the 'sense-decide-act' loop needed for autonomy.
ABB Ability Marine Pilot Vision will deliver the sensor fusion to produce a digital situational awareness. ABB Ability Marine Pilot Control will complete the essential conning commands.
The autonomous solution will be retrofitted in a 32m Keppel Smit Towage's harbour tugboat. The solution will enable the Port of Singapore to achieve its goal of autonomous ship operation by the end of 2020.
Once completed, the ship will be the first autonomous tug in South Asia.
The vessel will perform a number of navigational tasks in a designated test area in the Port of Singapore during the project's initial phase.
ABB Marine & Ports managing director Juha Koskela said: "This project is a key marker on our digital journey, as it demonstrates our capabilities as a leader in intelligent shipping technology and proves the success of our Electric. Digital. Connected. vision for the maritime industry.
"The intent of our technology is not to entirely remove the crew but rather to relieve the crew from the tasks that can be automated and thus enable them to perform at their best during critical operations."
During the second phase of the project, the ship will conduct autonomous collision avoidance work under remote supervision.
ABB noted that it will enable the crew onboard the ship to rest and be alert when required for the actual work of the tug.
The company also said that the trial utilises digital solutions in increasing the safety and efficiency of tug operations.
As part of the agreement, KMDTech will collaborate with the Technology Centre for Offshore and Marine, Singapore (TCOMS) and the Maritime Port Authority of Singapore (MPA) to develop requested technology.
KMDTech will also serve as the system integrator for the autonomous solutions.