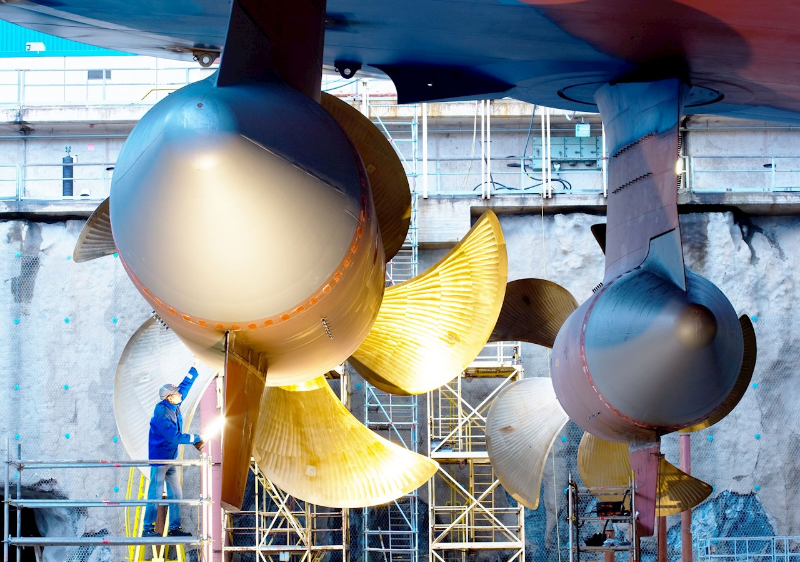 Marine technology firm ABB has secured a €157m ($175.5m) contract from Genting Hong Kong to power its six cruise ships.
According to the contract, the company will deliver power, Azipod electric propulsion and digital solutions for the Universal Class vessels.
The Azipod propulsion system can rotate 360° to improve manoeuvrability and operating efficiency. The Azipod propulsion produces nominal noise and vibration, which enhances passenger and crew comfort.
Compared to traditional shaft line propulsion systems, the new system can provide fuel savings of up to 20%, according to ABB.
Genting Hong Kong marine operations and newbuilding executive vice-president Gustaf Gronberg said: "These vessels represent the next generation of cruising, with their high flexibility, sustainable profile and highest safety and efficiency standards.
"ABB's Azipod electric propulsion, known for its unparalleled performance, environmental credentials and reliability, has been a natural choice for these vessels."
Driven by twin Azipod units with a combined power of 30MW (40,230HP), each of the 286m-long ships uses low-emission liquefied natural gas (LNG).
The cruise ships will be able to connect to ABB Ability Collaborative Operations Center infrastructure that observes the performance of ABB technology on board and remotely connects operators with the company's experts.
The ships will be able to accommodate from 1,000 to 4,000 passengers. The number of passengers will depend on the luxury, premium or modern class.
MV Werften president and CEO Peter Fetten said: "With these vessels, we enter a new era of sustainable cruising, and we are pleased to collaborate with ABB, who through the years have proven to be a reliable solution provider, enabling us to deploy advanced technology that defines the future of cruising."
MV Werften, a Genting-owned shipbuilding company, is responsible for building the ships. The vessels are scheduled to be commissioned between 2023 and 2024.
Last week, ABB completed the delivery of the final LNG carrier in a 15-ship series for the Yamal LNG project.
Last month, ABB Marine & Ports signed an agreement with British satellite telecom firm Inmarsat to use its Internet of Things (IoT) platform for fleet management.