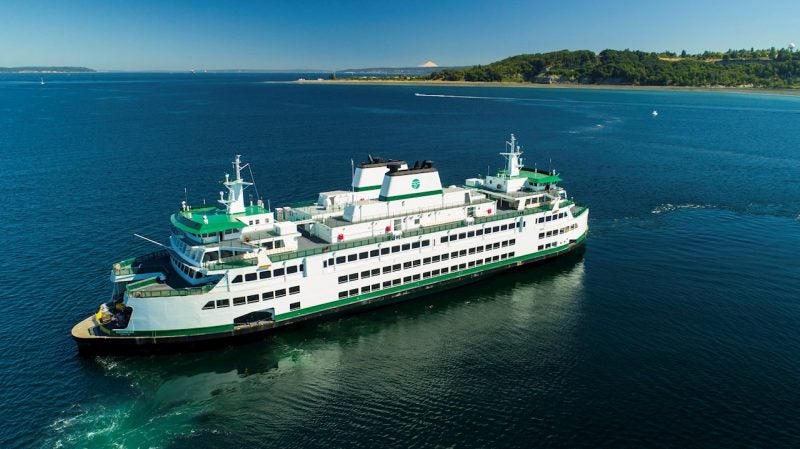 US-based shipbuilding company Vigor Fab has selected ABB as its hybrid-electric propulsion and energy storage system provider for new vessels for the Washington State Ferry fleet.
This will set it to be the biggest ferry system in the US to have zero-emission operations.
The new 'Olympic Class' ferries will be able to accommodate 144 cars and 1,500 passengers each with a significant decrease in greenhouse gas emissions and fuel use.
The initial vessel is expected to be delivered in 2024 and will be the first vessel in the WSF fleet to be equipped with hybrid-electric propulsion and a high capacity energy storage system.
The vessels can operate completely on battery power and can also shift to hybrid mode based on the requirement.
Vigor Marine Fabrication vice-president Jay Hebert said: "This landmark project supports Washington State's goal for 2050 to reduce emissions by 57.5% below the emissions level in 2019, utilising a hybrid and electric propulsion solution that is space-efficient, easy to install and flexible in operation.
"Vigor is delighted to partner with ABB in this remarkable work prompted by the commitment of Washington Governor Jay Inslee, the state legislature and Washington State Ferries to replace ageing ferries with clean technology in alignment with the state's commitment to environmental stewardship."
In addition, the ferry design uses ABB's Onboard DC Grid power distribution system and drive technology, which helps to optimise energy use when using main engine power, battery power or a combination.
ABB Marine and Ports managing director Juha Koskela said: "Moving towards a zero-emission future relies on technologies that meet the environmental and cost needs of today – and offer flexibility to integrate future energy sources in the years ahead.
"ABB is delighted to support this milestone project, demonstrating the way that electric, digital and connected solutions can deliver shipping's zero-emission future."