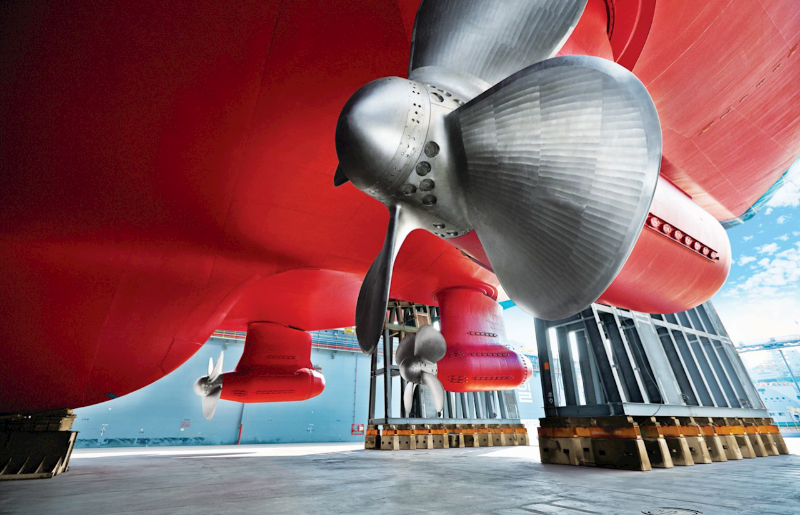 Marine technology firm ABB has completed the delivery of the final liquefied natural gas (LNG) carrier in 15-ship series for the Yamal LNG project.
Yamal LNG is a joint venture based near an LNG plant located in Sabetta in the north-east of the Yamal Peninsula, Russia. The specially designed tanker will be used to transport LNG all-year-round from Yamal LNG.
A joint venture (JV) between Teekay LNG Partners and China LNG Partners owns the new vessel called Yakov Gakkel.
Powered by ABB technology, the LNG tanker has been constructed in less than six years.
All 15 LNG tankers with ARC7 ice-class have a capacity of 170,000m³ each. The vessel commissioning has opened the Northern Sea Route to commercial gas shipping and considerably expanded the navigation period in the Asia-Pacific region.
The ship features ABB's Azipod propulsion system that offers improved performance for ice-going vessels in harsh weather conditions.
The Azipod propulsion system can spin 360° to increase manoeuvrability that is critical for ships operating in icy conditions.
ABB said that the propulsion system can provide fuel savings of up to 20% compared to traditional shaft line propulsion systems.
ABB Marine and Ports managing director Juha Koskela said: "The sheer scale of this project and the size of the Azipod units involved make this milestone for ABB.
"The fuel and emissions-saving capabilities of Azipod electric propulsion have made it the technology of choice for sensitive arctic conditions for almost 30 years and we were delighted to leverage our experience to deliver safe and reliable technologies ahead of schedule in line with the project's demands."
ABB provides transformers, electric drives, turbochargers, generators, switchboards, and propulsion control systems as part of the project.
Announced in spring 2014, the order was one of the largest-ever for ABB Marine & Ports.
Last month, ABB Marine & Ports signed an agreement with British satellite telecom firm Inmarsat to use its Internet of Things (IoT) platform for fleet management.