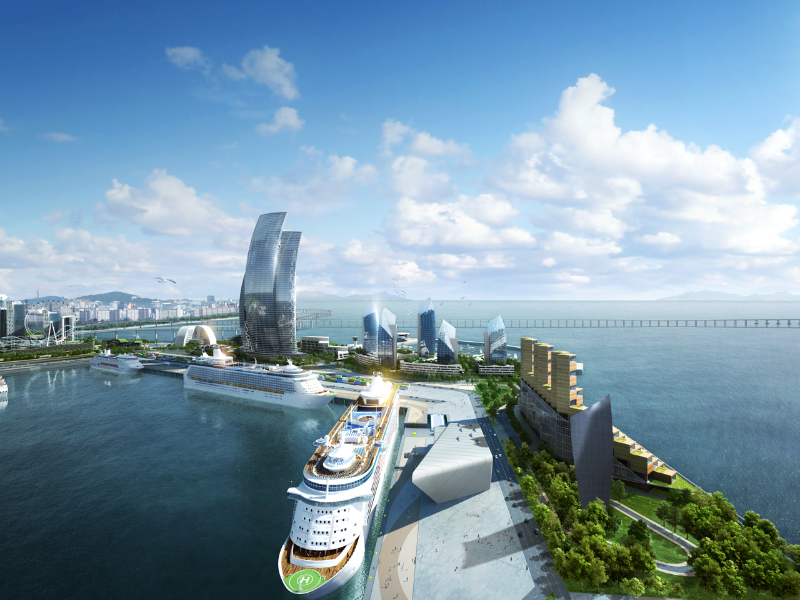 Technology group ABB has received a contract to install a shore-to-ship power solution at the Port of Incheon in South Korea.
The new solution is designed to reduce emissions, noise and vibrations at berth for passenger ships.
ABB said that it obtained the contract after the Incheon Port Authority (IPA) approved a pilot project for passenger ships to connect to the local power grid to meet their energy requirements when docked at the port.
According to the agreement, ABB will install an onshore power connection at the Incheon passenger terminal.
This includes an enclosure, featuring a 2,000kVA capacity static frequency convertor with 50Hz-60Hz output, a transformer, a neutral grounding registor unit and an outdoor enclosure.
ABB Marine & Ports managing director Juha Koskela said: "As the first agreement, covering shore-to-ship power in South Korea, this is a truly significant breakthrough for ABB.
"We are honoured to be selected by IPA to support their efforts in reducing greenhouse gas emissions from ships, as well as moving towards increasingly sustainable port operations."
The technology group said that its shore-to-ship power technology has already been deployed at more than 50 ports across the globe.
The latest contract follows the launch of a new $160m ferry terminal by Port of Incheon in April. Port of Incheon has also launched the largest cruise terminal in South Korea in June.
IPA is working to develop the 'Golden Harbour' vision that aims to make Incheon a new tourism hub for the North-East Asia region.
Recently, French shipping line Corsica Linea selected ABB's power compensation solution Dynacomp for its three ferries to cut emissions while docked at the Port of Marseille, France.
Last month, German ship management firm CPO Containerschiffreederei (CCPO) deployed ABB Ability Tekomar XPERT digital solution on its fleet of 55 container ships to increase fuel efficiency and reduce environmental footprint.