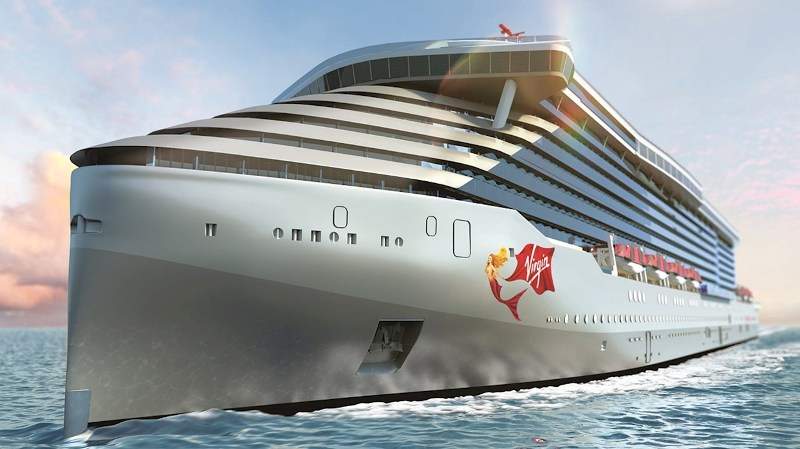 ABB has won a contract to provide the complete electric power and propulsion package for Virgin Voyages' fleet of three cruise ships.
Each of the ships will be equipped with ABB's Azipod propulsion, a gearless steerable propulsion system that includes the electric drive motor in a submerged pod outside the ship hull.
Compared to usual shaft line propulsion systems, Azipod propulsion system can reduce the ship's fuel consumption by up to 15%.
Two Azipod XO units, with a combined propulsion power of 32MW, will be installed to provide thrust to each of the three ships.
ABB's TPL-C turbochargers are designed to handle demanding operations and will be used to power the vessels' engines driving the electricity generators.
The vessels will also be equipped with ABB's complete electric power plant concept, which encompasses electricity generators, main switchboards, distribution transformers and a remote control system for manoeuvring the Azipod units from the bridge.
"The ships will be designed to carry more than 2,700 passengers and 1,150 crew members."
Azipod propulsion, together with the electric power plant concept, will facilitate the configuration of all the equipment for optimised performance, resulting in increased efficiency and reduced emissions.
Taking the benefits of ABB's 'Electric Digital Connected' approach, the ships will be able to connect to the ABB Ability Collaborative Operations Centers infrastructure, which uses remote equipment monitoring and data analytics to allow predictive maintenance, planned interventions or remote technical support.
To be built at Fincantieri's shipyard in Genoa, Italy, the ships will be designed to carry more than 2,700 passengers and 1,150 crew members. They will be 278m long and 38m wide.
First of the Virgin Voyages vessel is scheduled to be delivered in 2020, while the delivery of the second and third vessel is scheduled for 2021 and 2022, respectively.