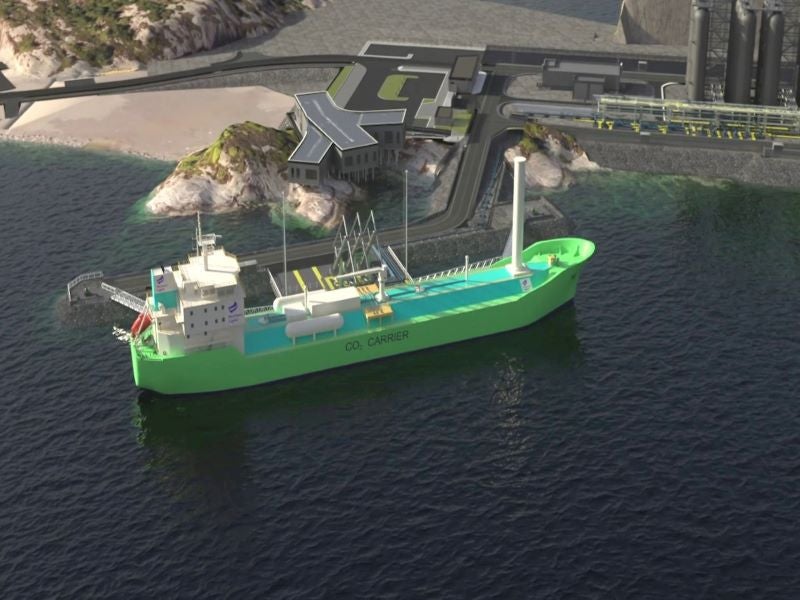 ABB has received an order for the supply of a shaft generator system with permanent magnet technology for two CO₂-storage vessels that will be built by China-based Dalian Shipbuilding Industry Company (DSIC).
Expected to be delivered in 2024, both vessels will be used for the Northern Lights carbon capture and storage (CCS) project.
Claimed to be the first of their kind, the new vessels will transport the greenhouse gas from industrial emitters to an onshore terminal located at Øygarden, Norway.
The CO₂ will then be transferred by pipeline to reservoirs 2,600m under the seabed for permanent storage in the North Sea.
The 130m vessels can transport up to 7,500m³ of liquefied CO₂ in purpose-built pressurised cargo tanks.
The fuel efficiency of the vessels will be increased by ABB's permanent magnet shaft generator system, helping to lower emissions.
When this technology is combined with variable speed engines, all on-board systems can receive power through the rotating force of the shaft.
In June, ABB also secured a contract for the delivery of the main electrical, automation and safety systems for the Northern Lights project.
ABB Marine & Ports marine systems global business line manager Rune Braastad said: "Addressing the world's energy challenges requires a constant push for innovation, and we are proud to make a difference with our leading technology.
"Transporting captured emissions by ships will be key to the success of the Northern Lights project, paving the way for further developments to help accelerate decarbonisation in heavy industry sectors."
Northern Lights, a joint venture between Equinor, Shell and Total, is claimed to be the first CCS project to develop an open and flexible infrastructure for the storage of CO₂ from industries across Europe.
With completion expected in the middle of 2024, the project's first phase will be able to store up to 1.5 million tons of CO₂ a year.