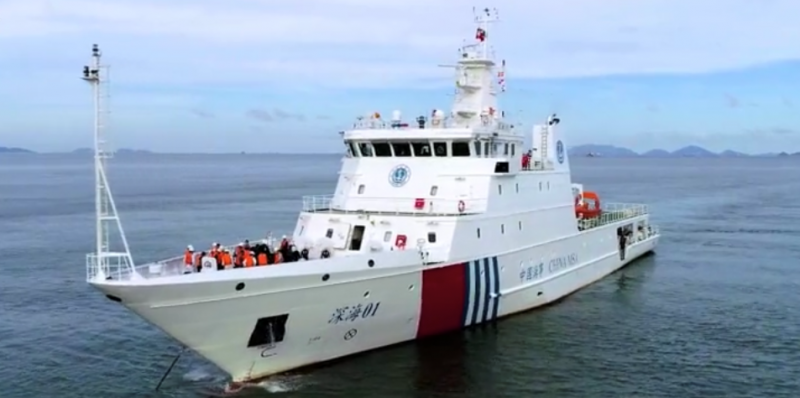 ABB has announced that the first Chinese-built hybrid emergency rescue vessel was installed with a complete range of its electric, digital and connected solutions.
The solutions facilitate sustainable operations and increase safety and efficiency.
The vessel, Shenhai 01, features Azipod electric propulsion, energy storage system and automation and control solutions that are expected to optimise operational efficiencies.
Huangpu Wenchong Shipbuilding delivered the 78m-long vessel to Shenzhen Maritime Safety Administration (MSA).
It will be used to offer emergency marine responses and conduct rescue operations.
The vessel can operate with batteries for up to three hours, which is necessary to carry out safe rescue operations in areas affected by dangerous gas.
The power settings will be overseen by ABB's integrated Power and Energy Management System (PEMS), which will enhance the on-board energy consumption.
The system controls three sets of diesel generators and two sets of lithium batteries, which have 1680kWh total capacity.
The PEMS system improves the efficiency of the vessel power plant and the diesel engines, as well as enable emission-free, fully electric operation.
The Azipod double electric propulsion units on the ship have a total power of 6MW. The units can rotate 360⁰ ​ to improve manoeuvrability and operational efficiency.
Shenzhen Maritime Safety Administration deputy director-general Xiubin Guo said: "As the first China-designed and built emergency rescue vessel, Shenhai 01 is ranked among the top technologically advanced ships around the world.
"ABB is a leading integrated solutions provider, especially for advanced and complex vessels. We are very glad that the first project between MSA and ABB Marine & Ports has been such a great success."
In July, ABB received a contract from Damen Shipyards to provide integrated power system package for the largest advanced diamond recovery vessel in the world.