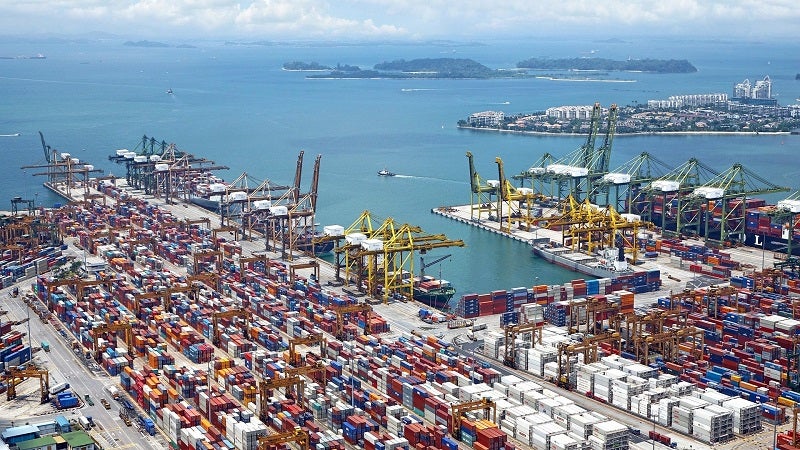 Scotland's Aberdeen Harbour has signed a memorandum of understanding (MoU) with British oil and gas firm bp to develop projects for decarbonising port operations.
The duo will explore opportunities aimed at minimising emissions, as well as air and noise pollution, from ships calling to the port.
They will develop a pilot project to deliver shore power (quayside electrification), which will enable ships to switch off their main engines while docked at the port.
The pair will also look into the potential to use hydrogen as a green marine fuel and work to establish a zero or low carbon power supply for all ships at the port.
Furthermore, the alliance will fortify the harbour's position for backing offshore wind developments.
At present, Aberdeen Harbour's South Harbour expansion project is advancing towards the operational commissioning stage.
The port infrastructure is anticipated to help Scotland meet its net-zero ambitions while facilitating green operations in the maritime industry.
Earlier, bp teamed up with Aberdeen City Council to work towards attaining the latter's net-zero strategic infrastructure plan.
Following a procurement process, bp recently emerged as the preferred bidder to create a new hydrogen hub joint venture with Aberdeen City Council.
This hub will feature solar power, green hydrogen production and a refuelling centre. It will aim to become Scotland's first scalable hydrogen production facility.
Aberdeen Harbour Board chief executive Bob Sanguinetti said: "This collaboration with bp comes at a significant time for Aberdeen Harbour, and combined with our multimillion-pound investments into our infrastructure and established three-stranded green port strategy, propels us into being Scotland's leading port for energy transition.
"Reducing emissions from vessels berthed in the port and providing low-carbon power supplies will be critical to achieving a green maritime industry and requires innovative thinking and practices."
In September, NYK Line and bp entered an agreement to jointly work on future fuels and transportation solutions to promote decarbonisation.