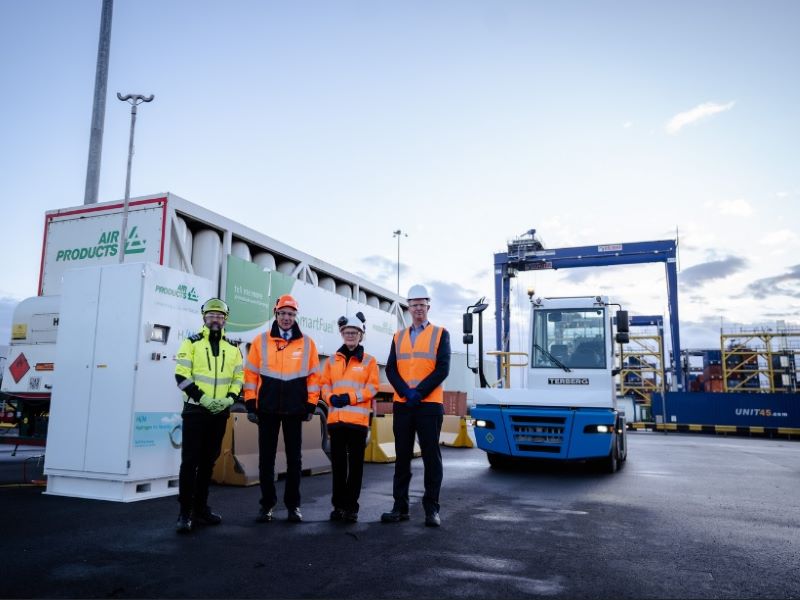 Associated British Ports (ABP) has commenced testing of a hydrogen-driven tractor in its container terminal at the Port of Immingham.
Funding for the initial feasibility of the project came from the Department for Transport's Clean Maritime Demonstration Competition, while the current joint pilot project has secured funding from Offshore Renewable Energy (ORE) Catapult through Innovate UK's Hydrogen Innovation Initiative (HII).
Along with a mobile hydrogen filling station provided by Air Products, the Terberg hydrogen terminal tractor is being trialled at the UK's largest port by tonnage volume.
This test is expected to play a significant role in the decarbonisation of port operations, marking an advancement towards the use of hydrogen at the Port of Immingham.
HII is also focused on the development of the market, technology and economic assessments of hydrogen technologies that will support the adoption of H₂ in the UK.
ABP, Terberg, Air Products and ORE Catapult are working together on the project.
UK Maritime Minister Baroness Vere said: "Decarbonising the maritime sector goes beyond cutting emissions at sea, and this trial demonstrates that hydrogen will play a significant part in UK's port operations and shed their dependence on fossil fuels.
"We have supported 86 projects so far through our Clean Maritime Demonstration Competition, showing the world that the UK is serious about cleaning up the sector and leading the charge in demonstrating innovative technologies in an operational setting."
Last April, ABP unveiled plans to spend £32m in port equipment for Humber ports to cope with growing customer demand.