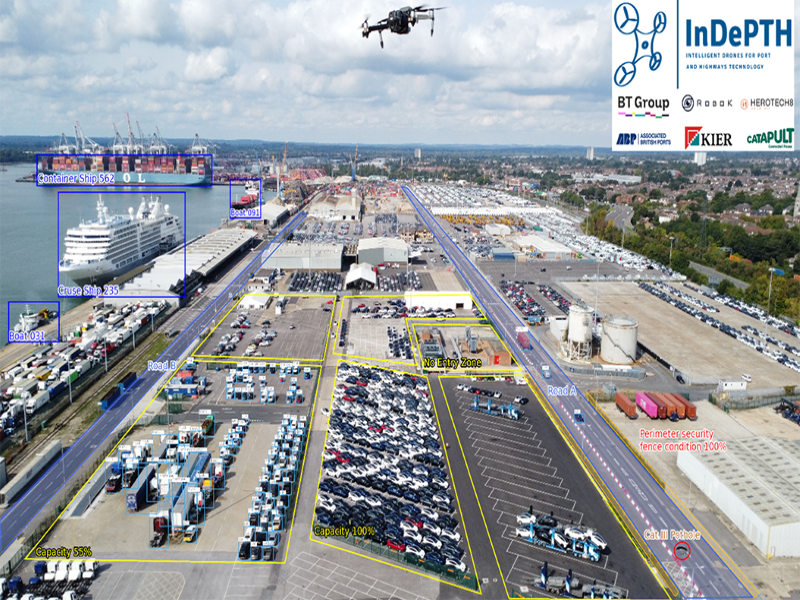 The UK Research and Innovation (UKRI) research agency has granted funding for the 'Intelligent Drones for Port and Highways Technology' (InDePTH) project, which is part of the 'Future Flight Challenge Phase 3' programme.
Under the project, a consortium of Associated British Ports (ABP), Kier Highways, Connected Places Catapult, RoboK, Herotech8 and BT will build and assess the use of drones to conduct automatic 'beyond the visual line of sight' (BVLOS) missions.
These missions will help in the monitoring and controlling of critical national infrastructures such as highways and ports.
The InDePTH project is expected to help exhibit the value of three case areas for ports and highways, specifically landside port operations and management, marine operations, and highway safety and defect inspections.
The creation of low-carbon and cost-effective solutions for infrastructure management with unmanned aerial systems (UAS) and showing practical ways for highways to use 'drones as a service' are the main aims of the project.
By using artificial intelligence (AI) and data analytics, the partnership will focus on the development of the InDePTH platform, using operational systems to offer seamless integration from UAS imagery and generate actionable insights.
The project will also work to facilitate near real-time data transfer from capture to insight generation. The data gathered by UAS can be used by a range of end users.
ABP chief information officer Harm van Weezel said: "As the leading ports group in the UK, with a vast network of 21 ports, we are committed to driving technological innovation within the maritime sector.
"We are delighted to be taking part in this exciting project to help map out the future for intelligent drone technology and the benefits it can bring to port customers."