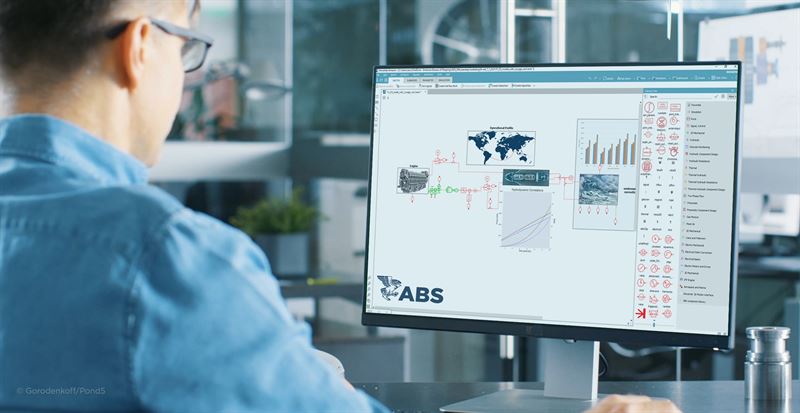 American Bureau of Shipping (ABS) has launched the SIM-based Energy Efficiency Evaluation (EEE) Service that helps assess the impact of vessel decarbonisation technologies at the design stage.
Using advanced modelling and simulation technologies, the new service simplifies compliance with the energy efficiency existing ship index (EEXI) and Carbon Intensity Indicator (CII), stated ABS.
It also helps evaluate new concepts in design, engineering and operations during a vessel's design stage.
The service also allows shipowners and shipyards to compare various design and operational options and assess the performance impact of adding new technologies for newbuild and existing ships.
Furthermore, it enables propulsion system design optimisation for newbuild vessels at the design stage, offering system-level evaluation of a ship's fuel usage.
The service, claimed to be an industry-first, also assists in lifecycle cost analysis as well as detailed design comparison and equipment parameter optimisation.
ABS chairman, president and CEO Christopher Wiernicki said: "Just as simulation is being used in automotive design to decarbonise vehicles, shipping must embrace new ways of seeing things to bring forward innovation for greener vessels.
"At ABS we can now use advanced simulation and modelling to assess new concepts in design, engineering and operations while a vessel is in its design stages, allowing ship owners and shipyards to make more informed decisions.
"We believe simulation is a technology with the potential to make a significant contribution to the decarbonisation of our industry, and ABS is leading the way by beginning to realise those gains today."
The EEE service also helps assess retrofitting options and operational changes for existing vessels to lower fuel consumption and maintain regulatory compliance.
Recently, ABS collaborated with Wärtsilä and Hudong-Zhonghua Shipbuilding (HZS) to develop a future-ready concept for a multi-fuel electric liquefied natural gas carrier (LNGC) vessel.