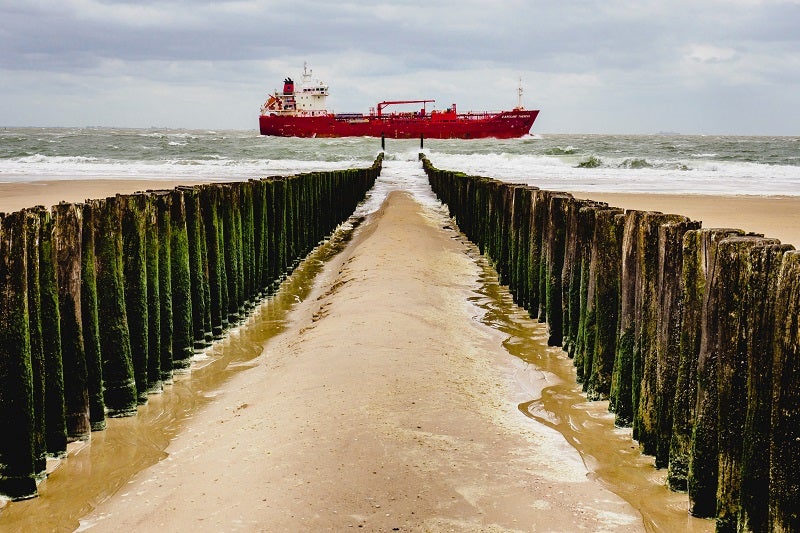 The American Bureau of Shipping (ABS), Hyundai Heavy Industries (HHI) and Korea Shipbuilding and Offshore Engineering (KSOE) plan to collaborate on two joint development projects (JDPs) for decarbonisation technologies.
Announced at United Nations Climate Change Conference (COP26), the cooperation will back global sustainability goals.
The JDPs will focus on green hydrogen production as well as offshore carbon capture and storage (CCS) to support reaching net-zero.
The trio will draft technical guidance for green hydrogen production from offshore platforms, paving the way for the design and construction of a centre by 2025.
By promoting the development of production facilities, the guidance is projected to contribute to the growth of an international green hydrogen economy.
Under the project, the electrolysis of seawater will be used for the production of green hydrogen.
During later phases, the project is expected to obtain ABS Approval in Principle (AiP) and generic design approval to support engineering development before the construction of the project.
The other JDP will work to win an AIP for HHI and KSOE's design for a carbon injection platform for offshore storage.
This platform will be developed to store 400,000t of captured and liquefied CO₂ annually from 2025.
KSOE CTO Sung Joon KIM said: "It is a quite meaningful technological milestone in obtaining the JDPs for these innovative green hydrogen and CCS platforms in offshore. KSOE believes our self-developed model will contribute to the global decarbonisation effort. Also, we are preparing the development of the whole value chains of both CO₂ and green hydrogen. In the near future, we will show the Perfect Net Zero technology."
ABS chairman, president and CEO Christopher J Wiernicki added: "Securing the required quantities of zero-carbon fuels to power our industry's transition will require significant scaling up of the global renewable energy sources.
"Green hydrogen will certainly have a critical role to play but we are starting from a very low base and increasing production is an urgent global priority. Meanwhile, carbon capture is a potential game-changer, and ABS is working to accelerate development of both the technology and the vessels required to make it viable."
In September, ABS partnered with Daewoo Shipbuilding and Marine Engineering to develop designs for a 70,000CBM very large, liquefied CO₂ carrier.