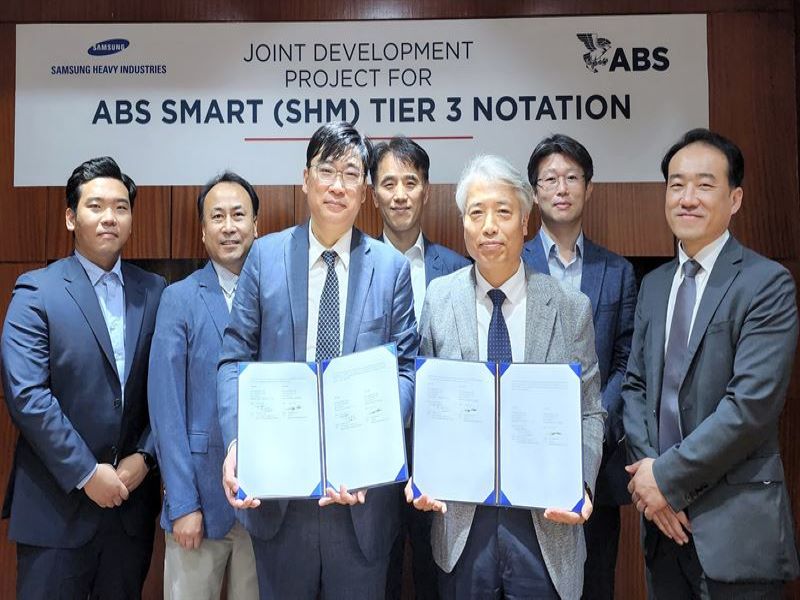 Maritime classification society American Bureau of Shipping (ABS) has agreed to collaborate with Samsung Heavy Industries (SHI) on the development of smart hull monitoring software.
As part of the joint development project (JDP), the entities will build smart ship technology for structural health monitoring (SHM) using a hull sensor package. This is expected to facilitate more informed and targeted hull surveys.
SHI's hull stress monitoring system (HSMS), which will be developed according to the ABS Smart Functions Guide, will be equipped on a newbuild container ship that is scheduled to be delivered in 2024.
The HSMS software will be incorporated into SHI's SVESSEL Smart Platform with the aim of accelerating the conversion of analogue-based conventional ship systems into digital-based lifecycle vessel management systems.
SHI will have the eligibility to secure a product design assessment (PDA) for SMART (SHM), Tier 3, once the project is over.
Once the HSMS system is installed on board the vessels, they will also qualify for receiving ABS SMART (SHM) Tier 3 notation.
ABS global engineering and technology senior vice-president Patrick Ryan said: "Together with SHI, we are committed to advancing safety and efficiency with the application of smart software and digital techniques.
"As a leader in supporting the adoption of smart technologies at sea, we are proud to work with forward-looking companies such as SHI to continue to develop practical applications for the technology with a focus on safer operations."
Last month, ABS, Daewoo Shipbuilding and Marine Engineering (DSME), and GasLog teamed up to develop an on-board CO₂ capture and storage system.