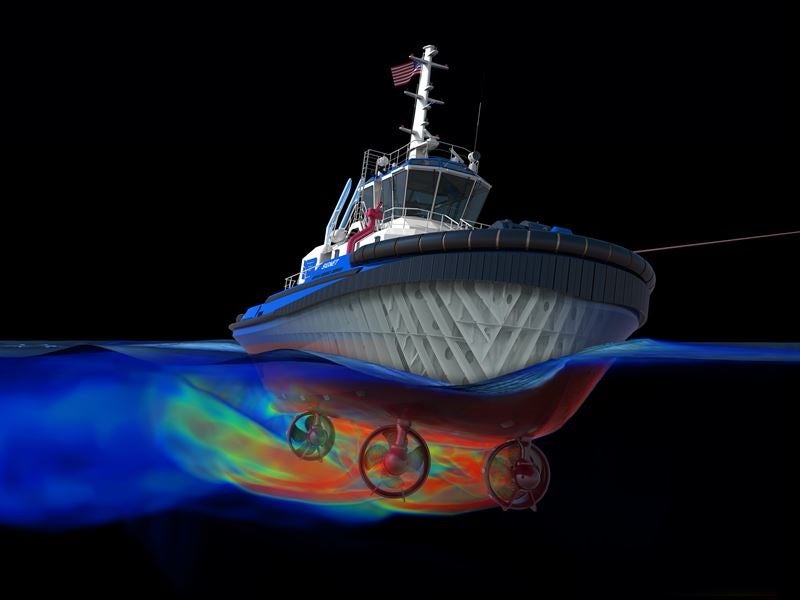 American Bureau of Shipping (ABS), in collaboration with Robert Allan (RAL), Signet Maritime Corporation and the United States Coast Guard (USCG), has created a commercial vessel, the Advanced Rotortug (ART), using an end-to-end 3D design process.
Said to be the first commercial US vessel to be designed, produced and verified using only 3D models, the ART is currently under construction.
With a design by RAL, the vessel will escort ships and offshore assets at the Port of Corpus Christi.
The ABS-Class vessel will be constructed and managed by Signet and awarded its Certificate of Inspection from the USCG.
An end-to-end 3D design process helps to cut down the time investment as well as expenses.
Without compromising security, it simplifies the communication between all stakeholders throughout all stages of design, verification and construction.
Signet engineering and dynamics vice-president Timothy McCallum said: "The understanding and fidelity of this construction model represents a major milestone in the history of the US maritime industry. 3D design review ensures the designer, engineer, production manager, fitter, welder and surveyor all work from the same complete model.
"Each individual has access to both the micro (component) and macro (complete assembly) with which they are working to better understand the bracket, frame or bulkhead as it relates to the module, section and ship."
ABS was the first company to develop a process for incorporating 3D models into class software by permitting 3D model-based evaluations in 2018.
The company then became the first organisation to accept 3D models for class surveys last April.
Last week, ABS and the Maritime Research Institute Netherlands launched the second phase of the Wind assisted Ship Propulsion joint industry project to promote the use of wind propulsion in the maritime sector.