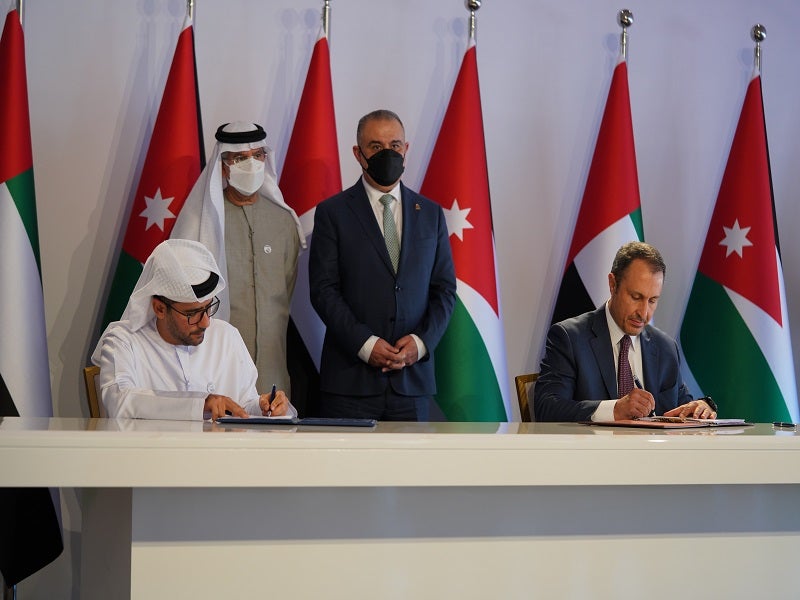 Abu Dhabi Ports (AD Ports) has entered into four strategic agreements and a head of terms agreement (HoT) with the Aqaba Development Corporation to support maritime developments.
These pacts focus on the development of logistics, transport, tourism, and digital infrastructure within Aqaba.
The agreements involve the establishment of Marsa Zayed, a cruise terminal, and an advanced digital Port Community System.
Additionally, the companies agreed to collaborate on the development and overhaul of a multipurpose port as well as King Hussein International Airport.
As part of the Marsa Zayed Land Agreement, a land area of 1.2 million sqm will be developed under phase 1 of the development of the 3.2 million Marsa Zayed area by AD Ports Group.
This will encompass a cruise terminal, tourism, leisure, residential and supplementary projects.
Under Cruise Terminal Agreement, AD Ports Group will establish, oversee, and run a new cruise terminal in Aqaba.
This comes after AD Ports signed a HoT with the Aqaba Development Corporation in September this year.
Furthermore, AD Ports Group's digital unit Maqta Gateway and Aqaba Development Corporation reached an agreement to form a new joint venture (JV), Maqta Ayla.
The new business entity will work towards the development and operations of a Ports Community System (PCS).
This capability will manage the communication between the Port of Aqaba and terminal operators, Aqaba Development Corporation, Aqaba Special Economic Zone Authority (ASEZA), Jordan Maritime Commission, and other investors in the Port's ecosystem.
Under the HoT, both the firms will collaborate to develop and upgrade a multi-purpose port, which will comprise Ro-Ro, general cargo, grain and livestock handling facilities.
AD Ports Group ports cluster head Saif Al Mazrouei said: "We are delighted to be able to play our part in the development of the Port of Aqaba and the new cruise terminal, drawing on our expertise in the cruise sector and our experience in providing advanced services across the supply chain.
"We are confident that this cooperation will prove beneficial for both sides, as it combines Aqaba's significant growth potential as a cruise destination and a regional hub on the Red Sea with AD Ports Group's leadership in providing advanced services and infrastructure for cruise passengers and cargo ships."