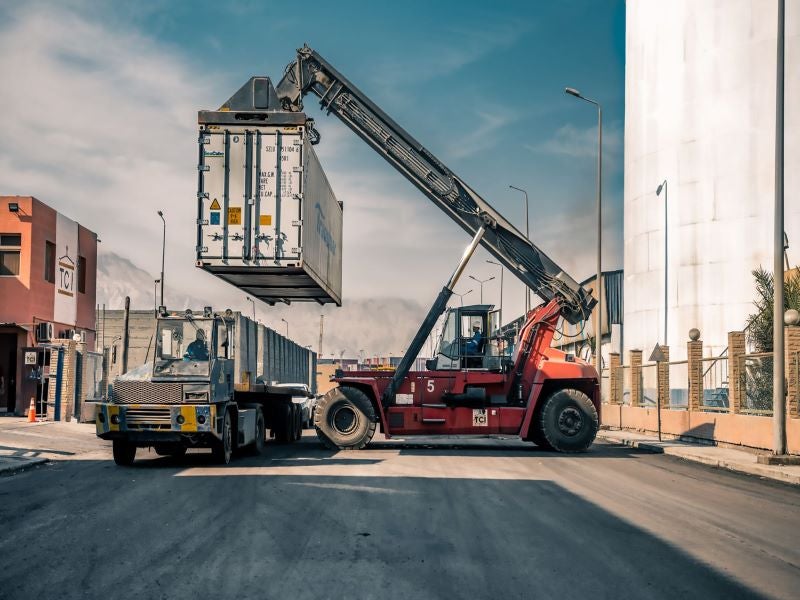 AD Ports Group has concluded the acquisition of a 70% interest in International Associated Cargo Carrier for $140m (AED514m).
In July, AD Ports signed an agreement to purchase the stake in International Associated Cargo Carrier, which owns the two Egyptian maritime firms Transmar International Shipping and Transcargo International (TCI).
AD Ports stated that this deal is expected to help expand the company's container, cargo and port operations in Egypt, North Africa and the Gulf regions, as well as across the Red Sea.
Since last year, AD Ports has made a series of new investments and established partnerships in markets on crucial trade routes for the United Arab Emirates (UAE), including Jordan, Uzbekistan, Tanzania and Egypt.
Transmar is a container shipping company that carries out operations across the Middle East, Red Sea, Arabian Gulf and Eastern Coast of Africa
Ports along its routes include Adabiya and Sokhna in Egypt; Aqaba in Jordan; Port Sudan in Sudan; Jeddah, Jubail and Dammam in Saudi Arabia; Djibouti in Djibouti; and Khalifa Port and Jebel Ali in the UAE.
The company has expertise in handling petrochemical products.
TCI is a terminal operator and stevedoring company with expertise in project cargo handling, general cargo and container handling, heavy lift, breakbulk, industrial breakbulk, warehousing, and storage facilities.
With a focus on terminal operations in Adabiya Port, the firm has a fleet of modern stevedoring equipment.
Transmar and TCI are expected to report revenue and EBITDA of approximately $137m and $65m, respectively, for full-year 2022.
AD Ports Group managing director and CEO captain Mohamed Juma Al Shamisi said: "The successful completion of this international acquisition is another important step in our journey of global growth and market expansion in line with the vision of our wise leadership.
"AD Ports Group prides itself on its proven ability to invest in value-adding partnerships and acquisitions that enhance our portfolio of services and provide new trade connections for our global customers."