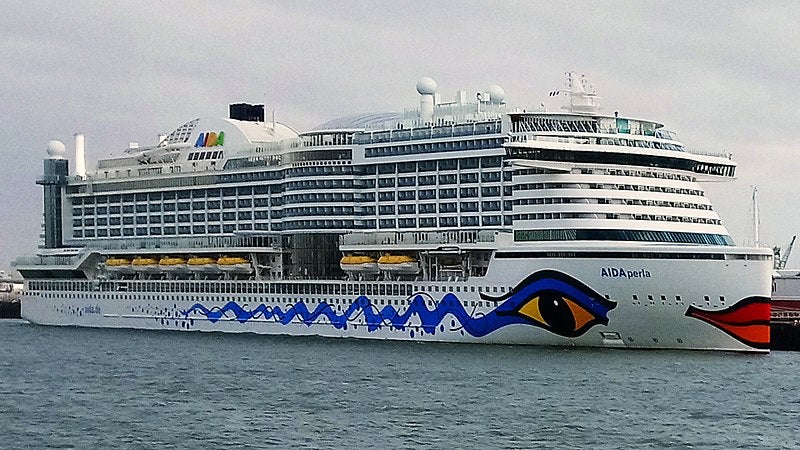 AIDA Cruises has announced that it has extended the suspension on cruise operations until 31 July due to the ongoing global Covid-19 pandemic.
The cruise operator is currently working with different national and international authorities and health organisations regarding the resumption of cruising for the European tourist traffic.
However, international tourism regulations are under adjustment and the conditions for the resuming operations are not yet specified.
All cruises scheduled until 31 July will not sail and passengers who have booked the cruises will be informed by AIDA cruises.
To ensure that guests can continue sailing when it is safe to do so, AIDA is planning to reimburse cancelled cruises in the form of travel credit along with a 10% bonus on the paid amount.
The credit should be used for bookings until 31 December 2021 for all cruises that are offered by AIDA.
The travel credit can also be used for MyAIDA services, which include excursions, wellness treatments and culinary offers or on-board credit.
If a guest does not want to use the travel credit, they will be reimbursed the entire payment, including the bonus 10%.
Additionally, the travel agencies will also receive a liquidity advance, which will be 10% of the credit value.
The advance will be given to the sales partner after it has issued the travel credit for the guests.
Costa Cruises has also announced that it will extend its cruising suspension until 31 July.
Earlier this month, Princess Cruises announced that it has extended the suspension of global ship operations to the end of August.