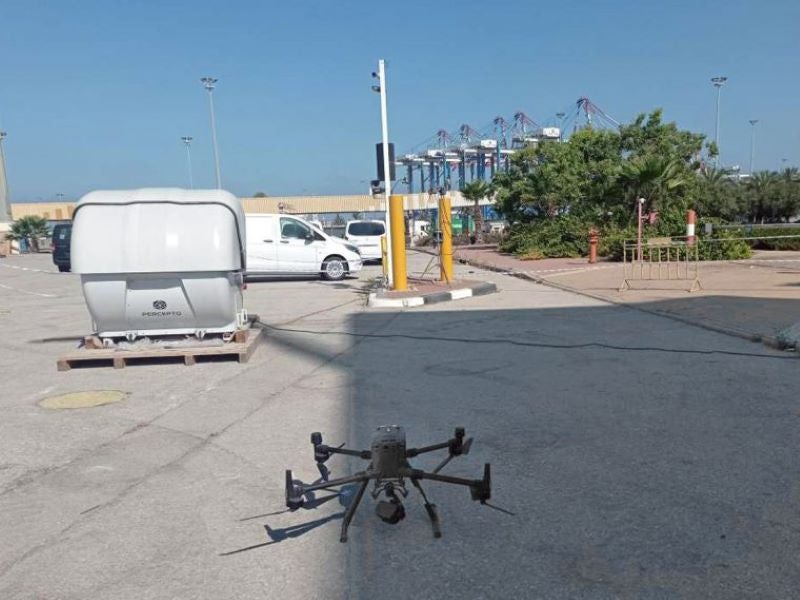 Uncrewed traffic management (UTM) firm Airwayz Drones has successfully carried out a proof of concept demonstration at Ashdod Port (PoA) in Israel.
The demonstration was part of the 500 Global and PoA Innovation accelerator programme, which intends to incorporate modern technologies as well as sustainable applications at the Israeli cargo port.
Airwayz UTM's capability to manage multiple fleets of drones was exhibited along with a safe and efficient reaction to three potential scenarios experienced by PoA.
Several autonomous drones linked by Airwayz UTM undertook regular patrols across PoA in the first scenario.
The intelligent software detected images in real-time that enabled the port's operator teams to monitor the sites with rapid response capabilities and full situational awareness.
In the second scenario, the port's security was further assessed by autonomously sending two drones to a point of interest. The drones provided operators with a better view of the area to help precisely evaluate the situation.
A rogue drone was used in the third test. The system used Airwayz UTM in combination with ground sensor technology to rapidly and easily identify the unregistered drone and autonomously dispatch a system drone to probe further.
Airwayz UTM/U-space service providers (USSP), which incorporates multiple systems, applies its artificial intelligence (AI)-based software to react quickly and eliminate all collisions, including potential collisions with unregistered drones. It enables a key security solution for ports and other hubs that need similar security.
Airwayz CEO and co-founder Eyal Zor said: "In collaboration with Ashdod Port and Global 500, today we showcased the advanced ability of Airwayz' game-changing UTM system to manage safe and efficient operations in seaports and other critical infrastructures.
"Airwayz's unique UTM service is at the forefront of drone technology, allowing numerous industries to increase productivity and efficiency through unmanned automation."