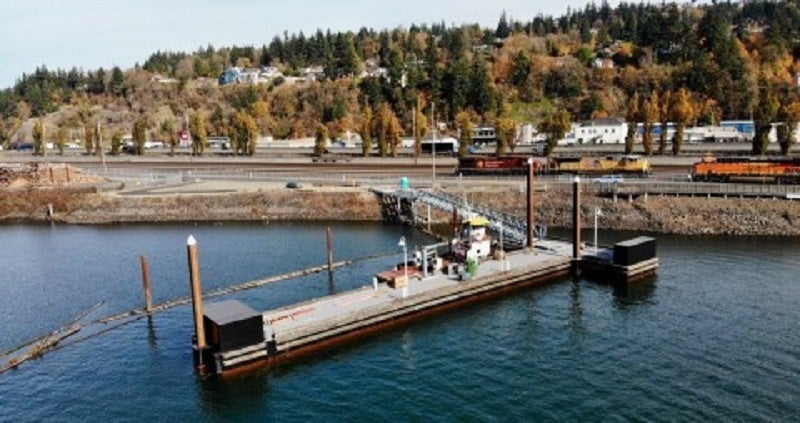 The Port of Kalama in the US has announced that Anchorage Launch Services has leased the new commercial dock at the port and will operate its maritime transportation services.
The Anchorage Launch Services will use the terminal to provide the maritime shipping industry between Astoria to Portland / Vancouver on the Columbia River with light cargo and commercial passenger services.
Anchorage Launch Services offers supplies, goods and products, which will help the ships ensure that the operations are moving efficiently.
Anchorage Launch Services COO Alex Scott said: "There is not a facility like the Port of Kalama's commercial wharf on the entire Columbia River. This exceptional centrally located facility includes a crane and forklift to keep us operating 24/7, 365 days a year and that enables us to serve ships more efficiently than ever.
"This new facility and home for our operations raise the bar on what we can offer our clients. Our new terminal will save untold amounts of time and dollars for the maritime industry. This could not be a better location to serve commerce on the entire river."
Last year, the port carried out work to modify and refurbish the components of a barge to improve the commercial dock.
Port of Kalama Board of Commissioners president Troy Stariha said: "We are incredibly excited to have a maritime service provider like Anchorage Launch Services serving clients from our new commercial wharf.
"Not only will their presence here better serve our visiting commercial ships and those at ports along the Columbia River but the growing business will add local jobs and contribute to the local economy as operations get underway. We are delighted they have chosen the Port of Kalama to call home."
In February last year, Port of Kalama awarded a contract to Bergerson Construction with regard to work on the Port T-barge Facility Project.