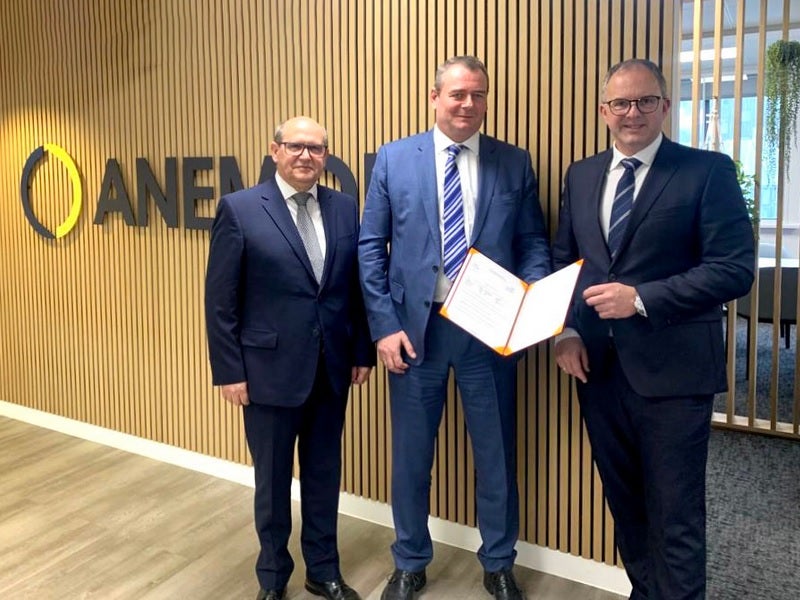 Anemoi Marine Technologies has received approval in principle (AiP) from the Liberian Registry for its rotor sail systems.
The company's rotor sails come with three deployment options, namely fixed to the deck, folding type, or on rails that can be moved along or across the deck.
Validated on a Newcastlemax bulk carrier design from Shanghai Merchant Ship Design & Research Institute (SDARI), the folding and rail systems also secured an AiP from Lloyd's Register.
Based on a technical review of documentation that included Energy Efficiency Design Index (EEDI) calculations, the Liberian Registry granted the AiP with estimated energy-efficient enhancements of around 20% by EEDI performance.
By offering auxiliary propulsion to a vessel, the rotor sails are expected to boost the industry's transition to zero-emission shipping.
The auxiliary propulsion will help the vessel maintain speed while the main engine can be powered down to reduce emissions, stated Anemoi.
The company commented that rotor sails address the new International Maritime Organisation (IMO) 'environmental requirements for Carbon Intensity Indicator (CII) rating and Energy Efficiency Existing Ship Index (EEXI), which went into effect 1 January 2023 and are driving the need for the global fleet to continuously decarbonise'.
Anemoi also noted that the main aim of their technology is to attain zero emissions in line with the UN Paris Agreement.
Furthermore, rotor sails are suitable for use in combination with other energy-efficiency devices, new technologies and alternative fuels.
Anemoi CEO Kim Diederichsen said: "This collaboration is a great example of organisations working together to create a brighter future for the maritime industry.
"The Liberian Registry have demonstrated their commitment to zero-emission shipping by supporting rotor sail technology as a recognised solution."