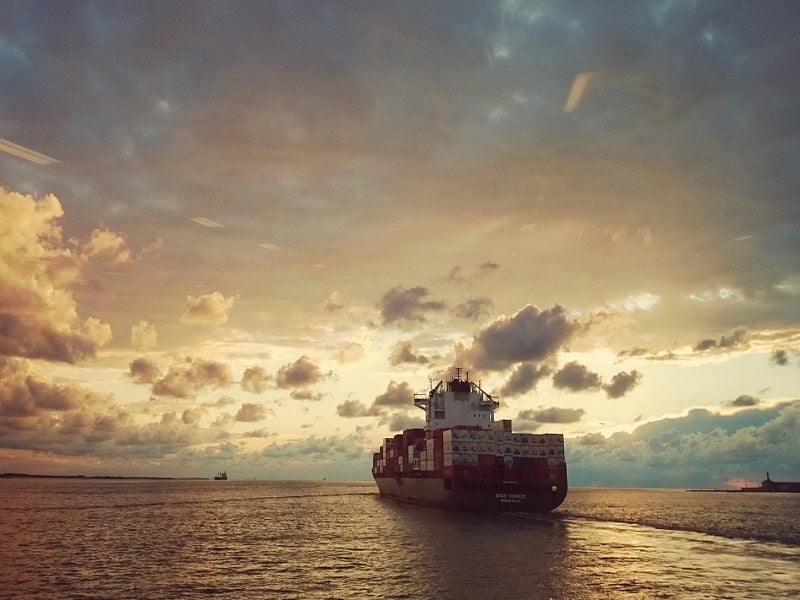 Hong Kong-based Anglo-Eastern Technical Services (AETS) has secured approval in principle (AiP) from the American Bureau of Shipping (ABS) for its ammonia-powered Newcastlemax bulker design.
The dual-fuel vessel design features deck-mounted International Maritime Organisation (IMO) Type C tanks below the accommodation block on each side. The position of the tanks means they don't reduce the vessel's cargo area.
The system has been designed for retrofit on current ships, along with installation on upcoming ammonia-ready and ammonia-powered vessels.
ABS chairman, president and CEO Christopher J Wiernicki said: "Ammonia is a fuel with high potential as a solution for shipping companies looking to decarbonise their operations.
"ABS is committed to supporting its safe adoption by the industry and is working with forward-thinking companies such as AETS to develop the systems the industry will require. We are proud to be able to use this industry-leading insight to support their innovative approach."
Anglo-Eastern Univan Group CEO Bjorn Hojgaard said: "The transition to alternative fuels is an unavoidable part of our industry's journey towards net-zero propulsion technologies. Having in place advanced alternative ship designs of equivalent safety as conventional vessels will facilitate the rate of adaptation. We are proud to be a first mover at this critical juncture of decarbonising international shipping."
Amid growing recognition of ammonia's ability to support decarbonisation in the shipping industry, ABS has been backing its adoption by issuing guidance for the design and construction of ammonia-driven ships.
The ABS Guide for Ammonia-Fuelled Vessels lays out classification design criteria for the arrangements, construction, deployment and survey of machinery, equipment and systems for vessels running on ammonia.
The aim is to reduce risks to the ship, crew and environment.
Earlier this month, Alfa Laval received AiP from ABS to run boilers on methanol.