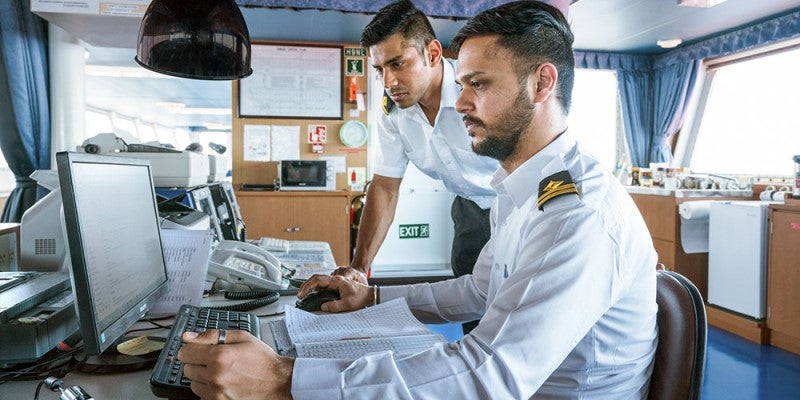 Hong Kong-based ship management company Anglo-Eastern has installed DNV GL's Navigator Port software across its fleet.
The software helps seafarers in port calls and was installed in more than 600 vessels.
Navigator Port software is designed to help the ships to plan and prepare the documents necessary for port clearance and pass through controlled waters.
It also enables ships to comply with charterer and specific port authority requirements.
Anglo-Eastern QHSE and Training managing director Captain Pradeep Chawla said: "One of the most time-consuming tasks on board is preparing port documentation.
"We have brought in Navigator Port to reduce the administrative burden and ensure the quality of the reporting. This is especially important on ships where the port of call is not known well in advance."
According to DNV GL, the Navigator Port software helps to reduce paperwork by up to 90%.
It comes with an information database on ports and terminals across the world and enables automatic fill-up of approximately 1,400 port clearance forms with ship data to streamline the documentation process.
DNV GL – Digital Solutions CEO Kenneth Vareide said: "We are very pleased about the successful implementation of Navigator Port across the Anglo-Eastern fleet.
"Navigator Port makes it easier for the crew to report accurately and efficiently, which ultimately means that they can focus on their primary responsibility – safe and sound navigation."
Based in Norway, DNV GL is a classification society and also works as an advisor for the maritime and oil and gas industry.
Last month, the company launched a new online liquefied natural gas (LNG) bunkering platform to support operators from order to delivery.