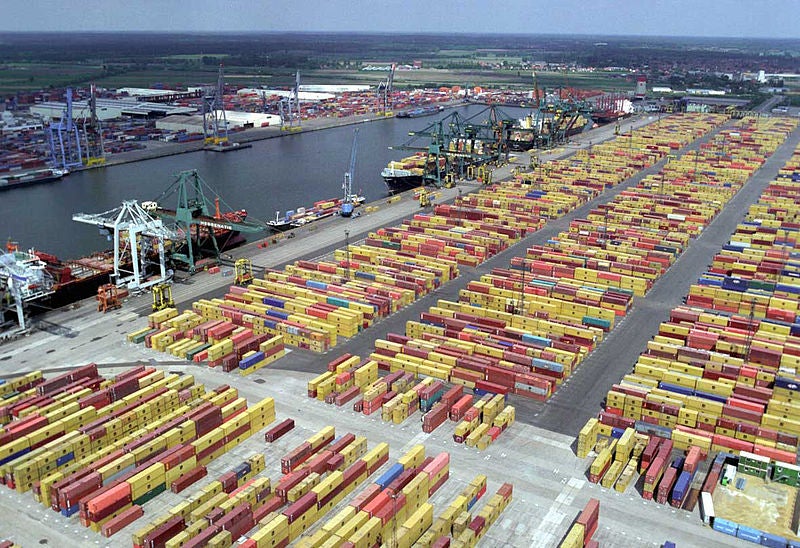 The ports of Antwerp and Zeebrugge in Belgium have started discussions about the possibility of a merger to address the issue of growing competition.
The two will continue the talks for two years until reaching the final decision.
Both port authorities have selected consultancy firm Deloitte and the Belgian law company Laga to conduct a complementarity study. In the study, the ports were found to have similar external challenges.
In a statement, the ports said: "The report of Deloitte and Laga states that the current cooperation between the two ports has little impact because of the existing competition, limited scope and low engagement."
Highlighting the possible synergy between the two ports, the report concluded that improved collaborations will enable the ports to deal with future challenges, including digitalisation.
Port of Zeebrugge chairman Dirk De fauw said: "The ambition of both port authorities is to form a 'main port from A to Z' which is 'future-proof'.
"Based on the growing trust and the positive findings of the research report, we will start the formal discussions with our colleagues from the Port of Antwerp."
Antwerp manages 235 million tonnes of goods annually and is the second-largest port in Europe.
In terms of importing and exporting roll-on / roll-off (RORO) cargo, the Port of Zeebrugge is the largest port in the world. In 2017, the port handled a total of 2.8 million new vehicles and 1.3 million full truckloads.
Last month, Norwegian cleantech firm ECOSUBSEA secured contracts to provide hull cleaning services in ports of Antwerp and Zeebrugge.