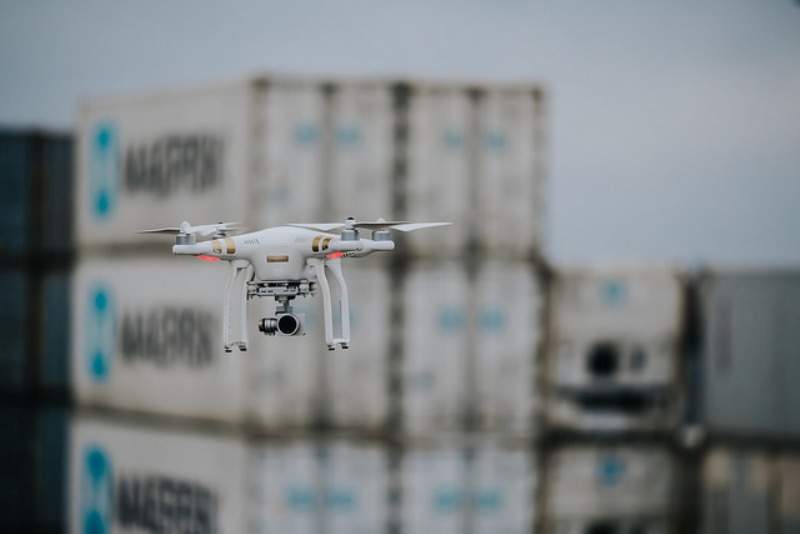 APM Terminals has deployed drones at its inland services facilities in San Antonio and Santiago in Chile in order to enhance safety and operational efficiency.
Two of the three drones have been deployed at APM Terminals' larger facility in San Antonio, while one is deployed at Santiago.
The drones will be designed to enable safety supervisors to efficiently monitor activities at workshops and areas with less machine traffic.
They are also designed to offer better surveillance for other challenging works such as monitoring of high container stacks, rooftops and cranes.
The drones will also facilitate documentation of operations and evaluation of various activities going on at the sites from above, a viewpoint that was previously unavailable.
APM Terminals subsidiary Container Operators Latin America director Hector Espinoza said: "Our safety supervisors are the ones tasked with keeping the people and activities at our facilities safe, but by doing their jobs next to container stacks, trucks and other machinery, they were exposed to the highest risks."
"Since the arrival of the drones, visibility of terminal operations has improved considerably."
The newly deployed drones are equipped with geofencing, a route map for flying, sensors for night-time flying and a speaker to communicate directly with people on the ground.
They are designed to provide a live-stream view, enabling the pilot to make phone calls to the relevant people or fly in and use speakers to inform a truck driver of his tasks.
Espinoza further added: "Since the arrival of the drones, visibility of terminal operations has improved considerably and 'hot spots' such as traffic flow, container stack efficiency, and unsafe behaviour can be identified instantly."
Since 2016, APM Terminals started using drones periodically to film the site's operations, as well as monitor traffic flows and container stack efficiency.
The drones also helped in observing unsafe behaviour, including truck drivers leaving their cabins.