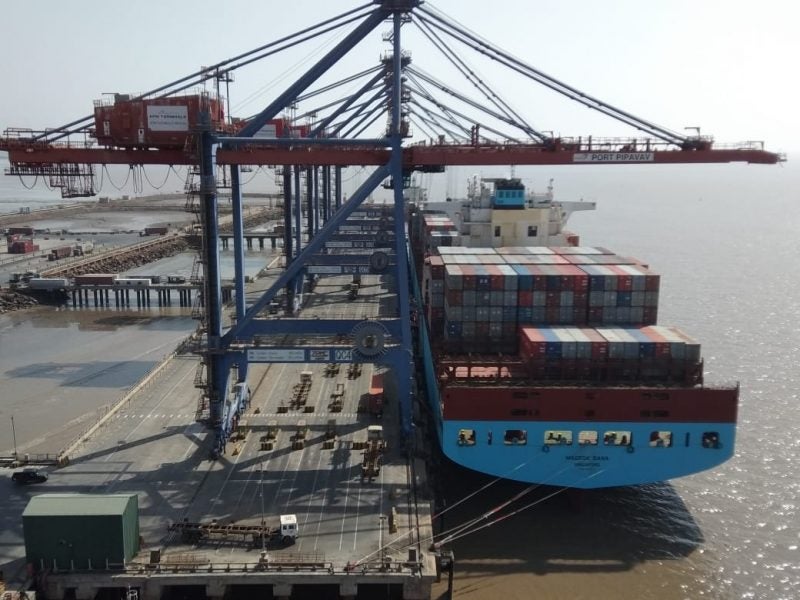 APM Terminals Pipavav in Gujarat, India has given the approval for an expansion plan worth Rs.7bn ($95.6m).
The investment will aid in the upgrade of the existing facilities in the port to enable the handling of larger ships and to boost the annual container capacity to 1.6 million TEUs.
The execution of a Western Dedicated Freight Corridor (DFC) supply chain and inland logistics is expected to improve the reliability and decrease the transit time in the future.
Additionally, it will boost the total import and export cargo volume. Around 40% of the total investments in the 1,535km-long DFC is expected to be from Gujarat.
APM Terminals Pipavav managing director Jakob Friis Sorenson said: "With this investment, we aim to strengthen our network and continue to provide best in-class services to all our stakeholders.
"We are however awaiting the confirmation of concession extension from Gujarat Maritime Board (GMB) to execute the expansion plan.
"The container yard capacity will be expanded once the cargo growth is visible post commissioning of DFC. We expect the world economy and business to follow an expanded 'U' curve and normalcy in business to be restored by the second quarter of 2021."
Port operations are said to be important to ensure that the supply chains are operational, and the supply of essential items is maintained.
APM Terminals Pipavav was operational during the Covid-19 lockdown and has not reported any positive cases of Covid-19 in its workforce.
Earlier this month, APM Terminals announced that it will acquire the container terminal of Aarhus Logistics Center (ALC) in the port of Aarhus in Denmark.