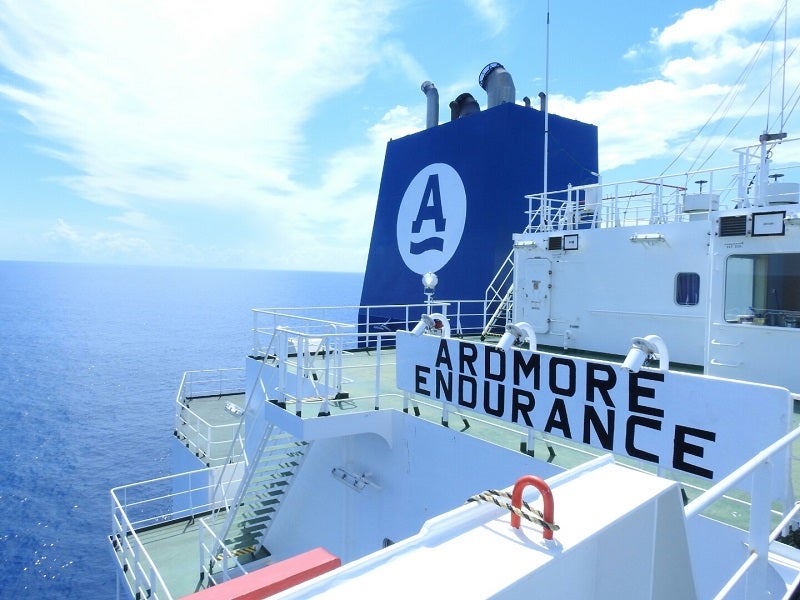 Element 1 (e1) has signed a letter of intent (LoI) with Maritime Partners (MP) and Ardmore Shipping to establish a joint venture (JV) for delivering e1's methanol-to-hydrogen technology to the marine sector.
Each of the firms will own a 33.3% stake in the JV, which is to be named e1 Marine.
The new JV will be responsible for the global development, marketing, licensing and sale of e1's hydrogen generation systems to the marine industry.
The e1 system is carbon-neutral when powered by renewable methanol.
It is claimed to be built or modified to operate on ammonia, making it a better alternative for achieving a zero-carbon footprint.
Ardmore CEO Anthony Gurnee said: "We are excited about the market opportunity for e1's methanol-to-hydrogen technology. We believe it is safer and cheaper than other alternatives for onboard hydrogen delivery and, when using standard methanol, is operationally cost-competitive with diesel engines even today, while emitting zero particulates, zero NOₓ, zero SOₓ, and 30-50% less carbon than a diesel engine of the same power rating."
e1 co-founder and CEO Dr Dave Edlund said: "Whereas fuel cell technology has matured substantially over recent decades, the supply of hydrogen as feedstock to fuel cells has lagged considerably, resulting in significant logistic and economic challenges to the wide-scale deployment of fuel cells. e1's methanol-to-hydrogen technology offers a broad solution to this challenge."
MP co-founder and CEO Bick Brooks added: "We are particularly excited about the applications for this technology within the inland marine industry, as it offers the potential to materially lower carbon emissions in the near-term and provides a clear path to achieving a zero-carbon footprint. Importantly, we believe this technology is currently cost-competitive with diesel internal combustion engines."
MP will invest $40m in Ardmore via perpetual preferred shares in two tranches. The first tranche of $25m is fully committed while the second tranche of $15m is subject to MP's final approval.
Ardmore will acquire a 10% equity stake in e1 in return for $4m cash plus 950,000 ASC common shares.
The total consideration is estimated to be $11m based on the net asset value of Ardmore as of February.
This deal will also see Ardmore take a seat on e1's board of directors from the date of the investment.
MP will secure 20% of any profits paid to Ardmore from this equity investment in e1.
The deals are expected to complete simultaneously early in Q2 2021.