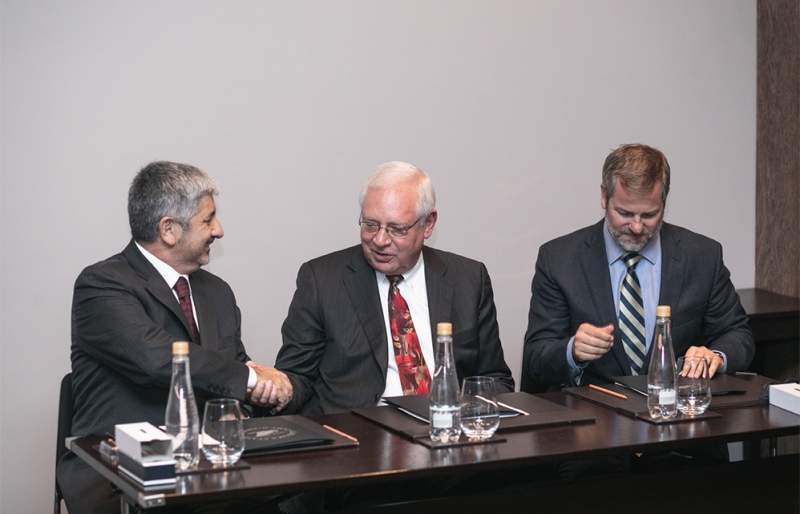 Alabama State Port Authority (ASPA) has signed a memorandum of understanding (MOU ) with Terminal Zárate and SAAM Puertos joint venture (JV) AutoMobile International Terminal for the development and operation of a new roll-on/roll-off (Ro/Ro) facility at the Port of Mobile, US.
The MoU is based on a request for proposal launched by ASPA in 2016.
ASPA sought a partner for the construction of the terminal to meet the region's growing demand to import/export automobiles built in the US and the Gulf of Mexico.
Alabama State Port Authority director and CEO James Lyons said: "This agreement represents a key step in diversifying the Port Authority's business while providing a strategic asset to regional automotive shippers."
Set to be developed with an investment of around $60m, the proposed processing terminal will be able to handle up to 210,000 vehicles per annum.
"This project is a significant component of our growth strategy."
It will be specifically designed to serve Ro-Ro cargo, pre-delivery processes, and automotive logistics.
Around 23.06ha of derelict bulk material handling facility will be converted into a site that will accommodate the new terminal.
It will feature a 40ft ship draft facility to serve five Class I railroads serving North America and offer immediate access to two interstate systems.
Construction of the terminal is scheduled to begin by the end of this year and is expected to be completed next year.
Terminal Zárate president Robert Murchison said: "This project is a significant component of our growth strategy and given our strong experience as a Ro/Ro terminal we are convinced we will develop AutoMobile International Terminal into a world-class Ro/Ro processing and handling facility."
With a 540-acre facility situated north of Buenos Aires, Argentina, Terminal Zárate has so far handled nine million vehicles.