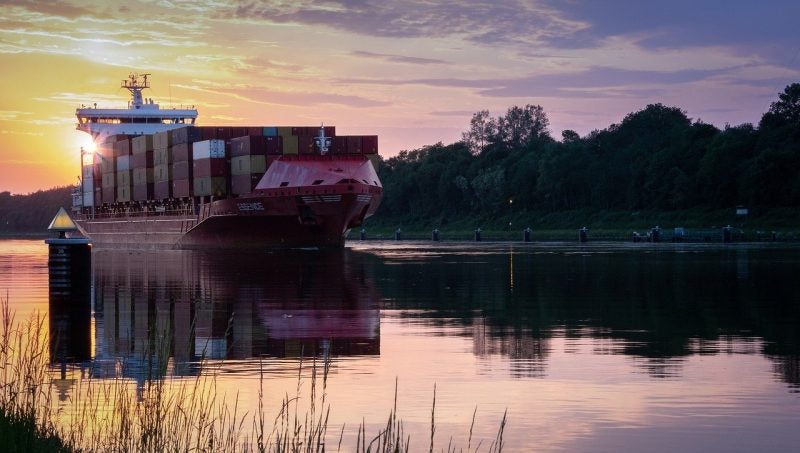 Atlas Corporation subsidiary, containership owner Seaspan has received the delivery of the final four 'high-quality, eco-modern vessels', which started a five-year term charter with a global liner.
Of the four 12,000 twenty-foot equivalent unit (TEU) vessels, three were constructed in 2018 and one in 2014.
Following the vessel delivery, Seaspan's total fleet has increased to 123 vessels with 1,023,000 TEU capacity.
Seaspan is a leader and an independent owner and operator of containerships and has a market share of approximately 7.8% of the fleet globally.
Previously, Seaspan announced that the four 'innovative, flexible finance lease transactions' were closing, which have proceeds of $340m together.
After the initial ten-year term is completed, Seaspan must buy the vessels at a prearranged price.
Atlas president and CEO Bing Chen said: "I am proud of the Seaspan team's seamless execution on taking the delivery of these four high-quality, eco-modern vessels and immediate deployment on five-year time charters to service our global leading liner.
"With our best-in-class standards and track record, we remain focused on facilitating our global liners' success through our consistent operational excellence and creative long-term partnership.
"Seaspan, in turn, has grown its total contracted revenue by approximately $300m while further optimising our fleet, strengthening customer partnerships, enhancing portfolio diversification, as well as expanding innovative financing of $340m for these vessels amidst the current tightening of the capital markets."
In November last year, Seaspan signed an agreement to buy a fleet of six containerships in a deal valued at approximately $380m.
Three 10,700 TEU vessels were built in 2012, two 9,200 TEU vessels in 2013 and one 9,200 TEU vessel was built in 2014.