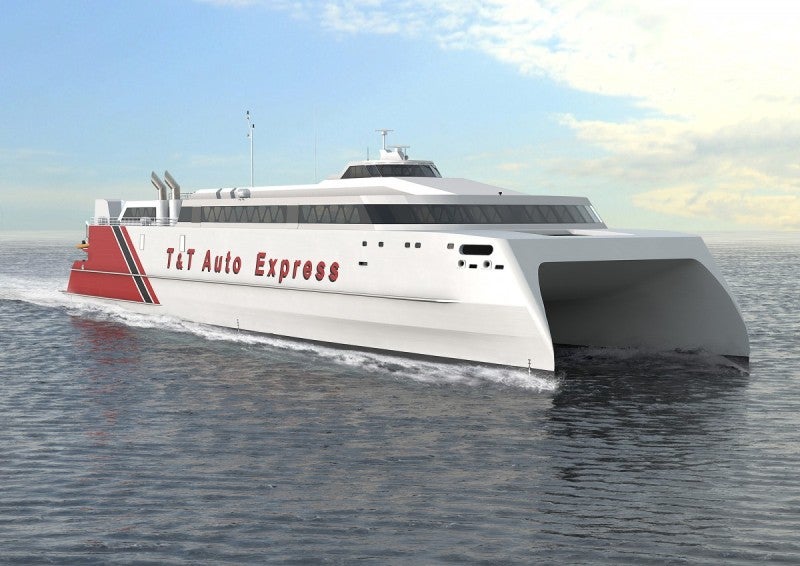 Austal has secured a contract worth around A$97.7m ($72m) from National Infrastructure Development Company (NIDCO), which is owned by the Government of the Republic of Trinidad and Tobago's (GORTT), to build a high-speed vehicle and passenger catamaran.
The deal follows an initial announcement by the Government of Trinidad and Tobago in September as well as a limited funded programme of NIDCO on the early works to protect the delivery of the vessel.
The programme ensures the necessary design changes to the vessel and the use of some advanced materials to begin construction.
NIDCO is scheduled to receive its new 94m-long vessel, designated AutoExpress, by 2020.
The vessel will be deployed to serve the islands of Trinidad and Tobago via sea. Construction of the vessel will be based on two 109m AutoExpress ships designed over the past two years by Austal.
Austal CEO David Singleton said: "The development of the new AutoExpress design was initiated in early 2016 and has proven to be a great success, which has now resulted in ship contracts worth approximately A$300m ($220m).
"This new contract will build upon the Austal fleet already in Trinidad."
"We remain committed to developing the most advanced high-speed aluminium ships in the world further exemplified by the sale of three new trimarans, previously announced, which are currently in the construction phase.
"This new contract will build upon the Austal fleet already in Trinidad, which includes four 41m catamaran Water Taxis and six, 30m, monohull fast patrol craft."
Designing of the 94m AutoExpress ship has already started in Australia, allowing Austal to begin initial construction of the vessel.
Austal will use its new shipyard in Vung Tau, Vietnam, to build the vessel, which will be capable of transporting 926 passengers and 250 cars at speeds of 37.5k.
The vessel will be equipped with Austal's newly developed innovation in smart ship technology, MarineLink Smart.